I don't often check out places to stay in Rome as family and friends often end up at my place. However, a few weeks ago a good friend of mine mentioned that one of her high school friends is managing a bed and breakfast near the Vatican, and as an excuse to meet up, we decided to see it together. And I was impressed.
Cozy, clean, centrally located and value for money, St. Peter' Six Rooms and Suites is a bed and breakfast that's situated only 300 meters on foot from St. Peter's Square. When I was given the address to meet up, Via della Conciliazione 15, the first thing that came to mind was that the location couldn't be more perfect for visitors to Rome. From its name, you can easily guess that they offer six rooms but recently they have added three more rooms in another location that's only a few minutes walk.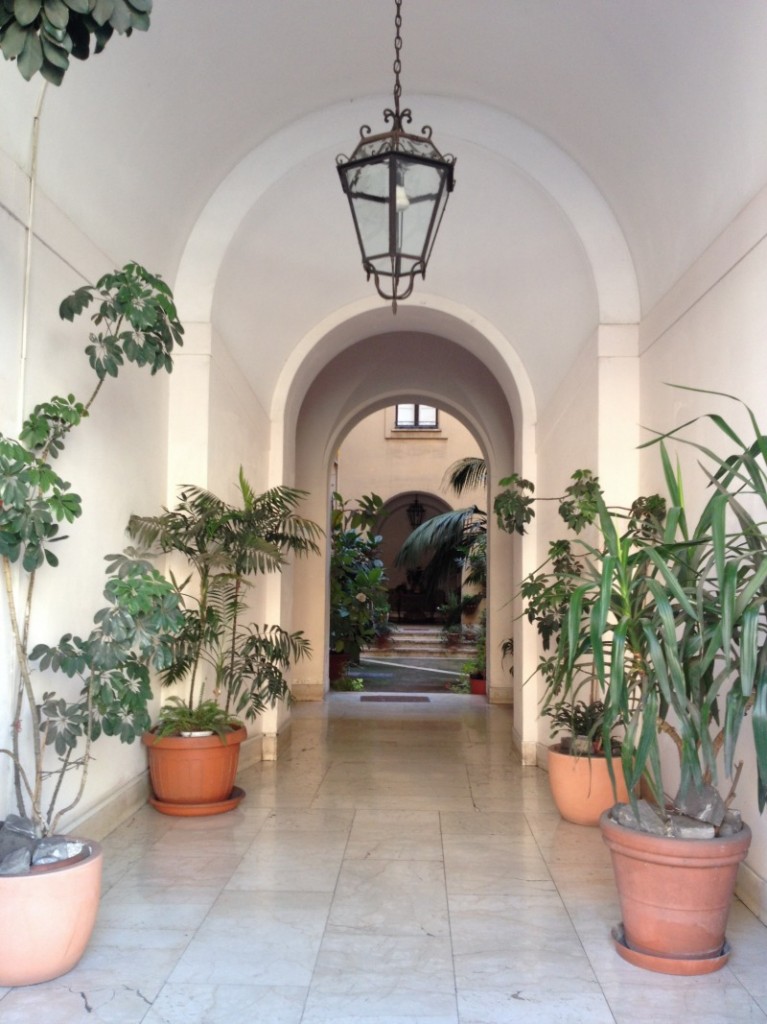 The entrance to the building is bright and welcoming and although on the first floor, there is an elevator that will come in handy in bringing up the luggage. As you step inside St. Peter' Six, you'll feel right at home. It is simple yet tastefully decorated and has a warm cozy atmosphere. What I noticed immediately was that it smelled clean. I know that might sound banal but a place which has a musty stale smell would put me off.
Fausto, together with a business partner, owns and runs St. Peter' Six Rooms and Suites. They are very hands on in managing the bed and breakfast and upon your arrival, it's likely that Fausto or his partner will greet you. Their personal service has earned them praises and fantastic feedback on both Booking.com and Tripadvisor.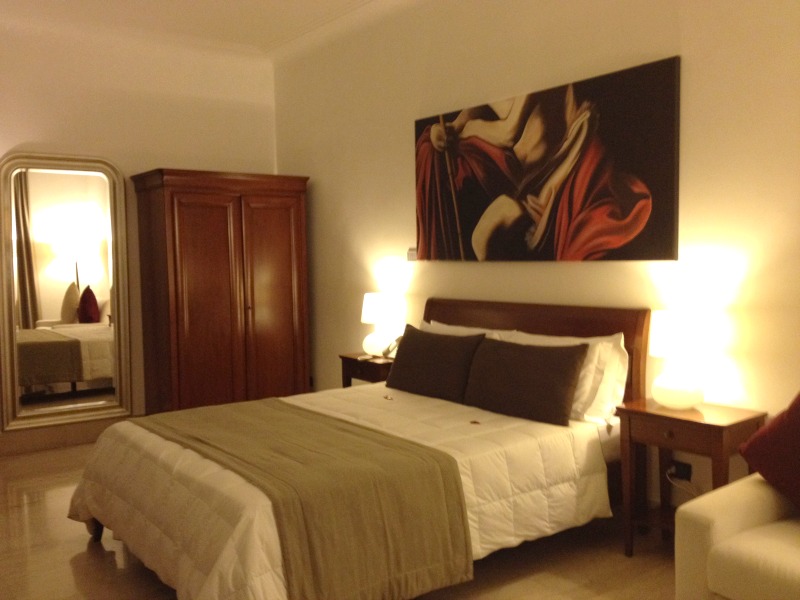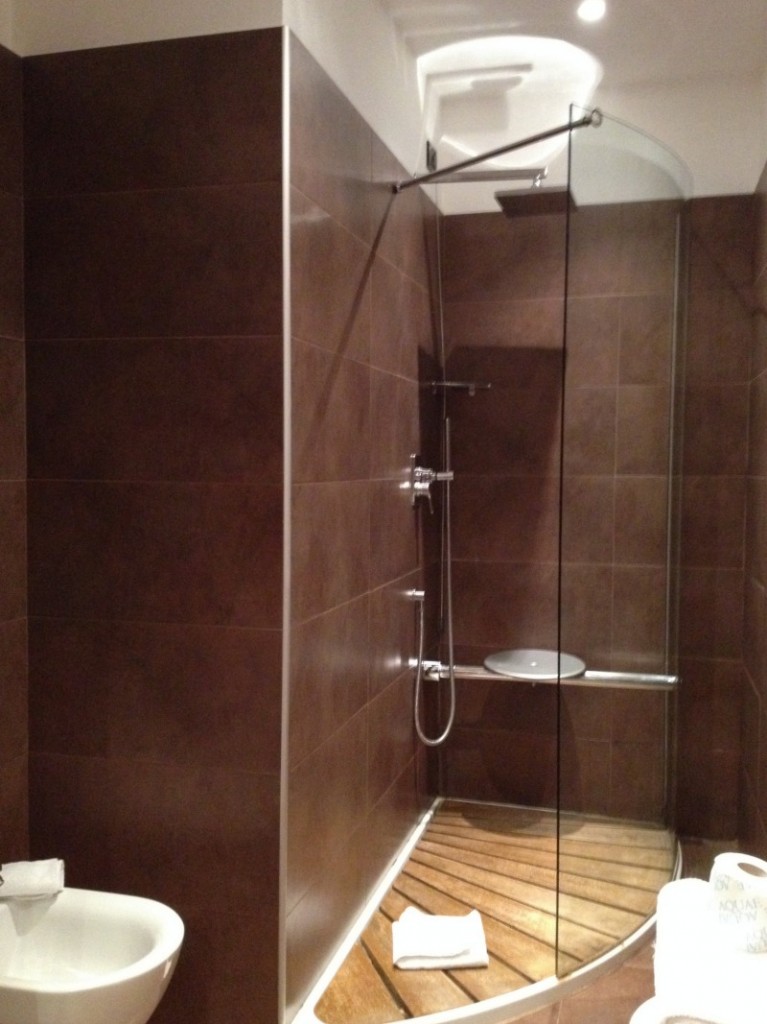 While we didn't get to see every room, the triple room we saw was spacious with a modern ensuite bathroom. We also saw a double room and though smaller, it was a decent size. The rooms all with an ensuite bathrooms are well-furnished, equipped with a flat-screen TV, airconditioning and there is also free wifi. Just steps from Via della Concilizione I was pleasantly surprised by how quiet it was even in rooms facing the street.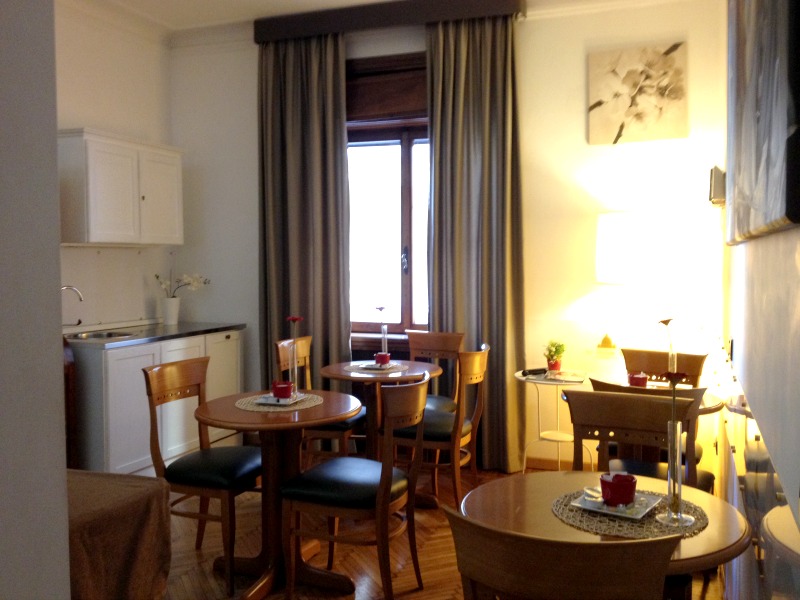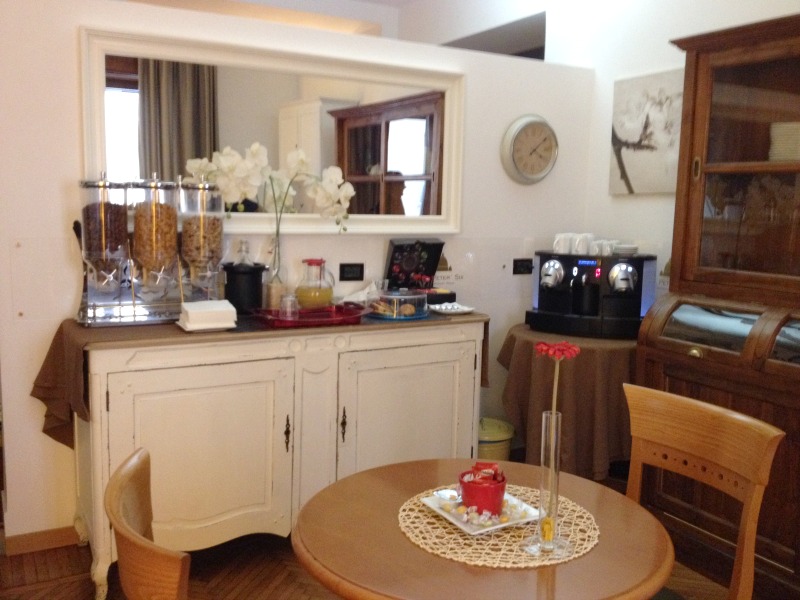 Breakfast in the morning is served in an area behind the reception and during the day, if I am not mistaken, you can enjoy a coffee from the Nespresso machine or help yourself to some juice. It's not a huge area but for six rooms, it can comfortably accommodate guests for breakfast.
With rooms starting about €100 a night, and with its location and facilities, it's a gem and one I would be happy to recommend to friends and family. For more details, visit their website where you will also be able to book online.