As I had mentioned in an earlier post, I was going to stop by again at the kosher bakery in the Jewish Ghetto to try their pizza ebraica. If you are expecting something savory, it's really deceptive because it's nothing like pizza.
While the baked goods tend to look burnt and unappealing in this kosher bakery, that's another deception.  I just love the crunch that you get and if there is a such thing, it's burnt just right!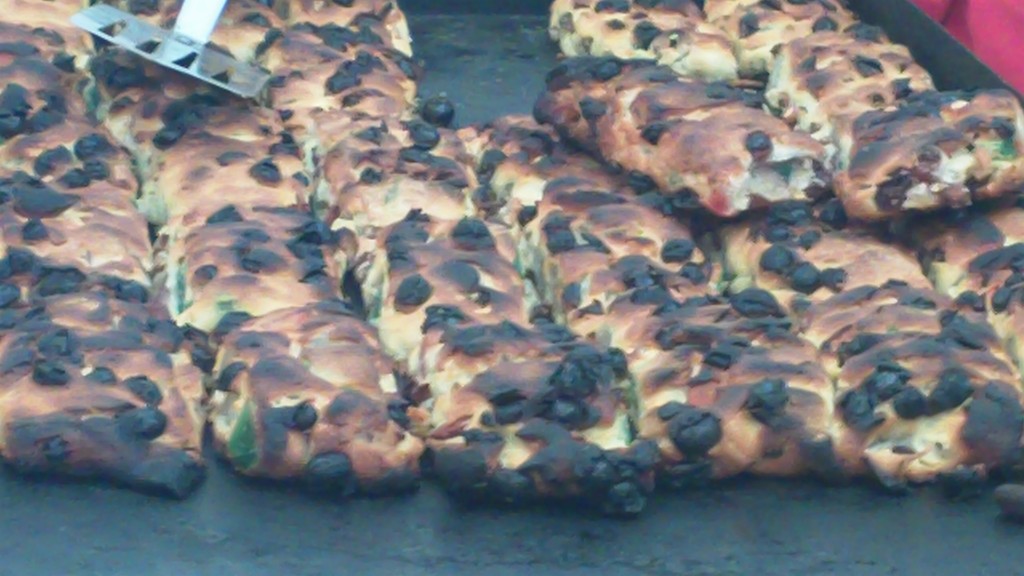 So far, I have loved everything I have tried in this bakery and since I don't particularly care for candied fruits, I was a bit hesitant to try pizza ebraica. That particular afternoon that I was headed there, I also wanted to get the amaretti but when I got there, the only thing left was pizza ebraica.
Things sell out very fast in this bakery so if you want to taste a bit of their creation, head there before lunch. I guess that was a sign for me to have their pizza ebraica.  When I bought the piece of pizza ebraica, it was still nice and warm. A good start!  The cost of each piece depends on the weight and the one I bought below cost €3.15.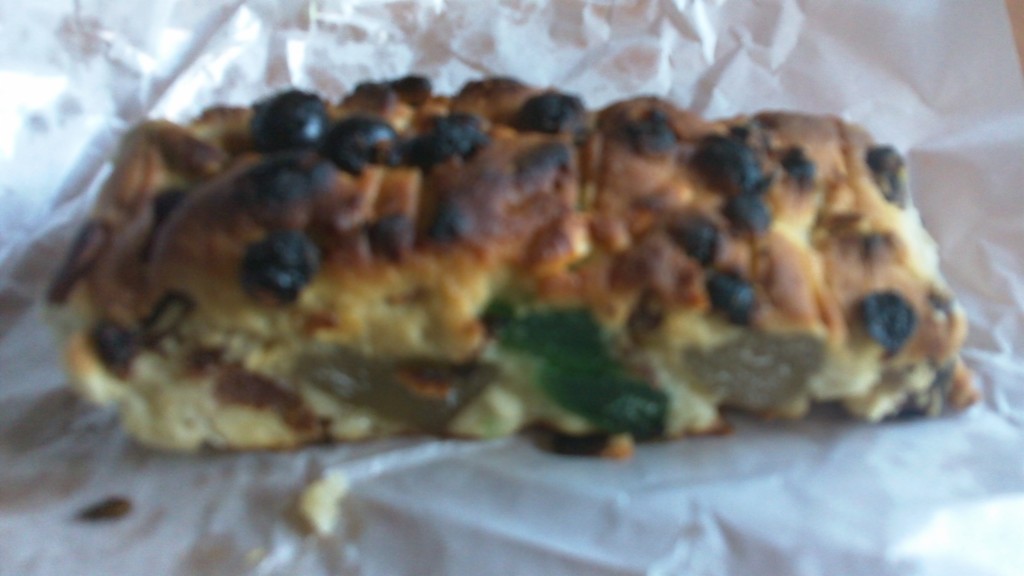 Even before biting into the pizza ebraica, I was preparing myself for a surge of sweetness. When I bit into it, it took me by surprised. There was no surge to be experienced.  Instead it was just perfect and there was even a slight taste of saltiness!  After the bite, I even looked at it to make sure I had bought pizza ebraica.
It's pizza ebraica alright!  There were candied fruits but there were also a lot of other ingredients.  Look at those chunks of whole almonds! It was the perfect combination of candied fruits, almonds, raisins and pine nuts to the point I was savoring it. 
The other ingredients seem to neutralize the sweetness of candied fruits. Again, I don't like candied fruits at all but this is an exception.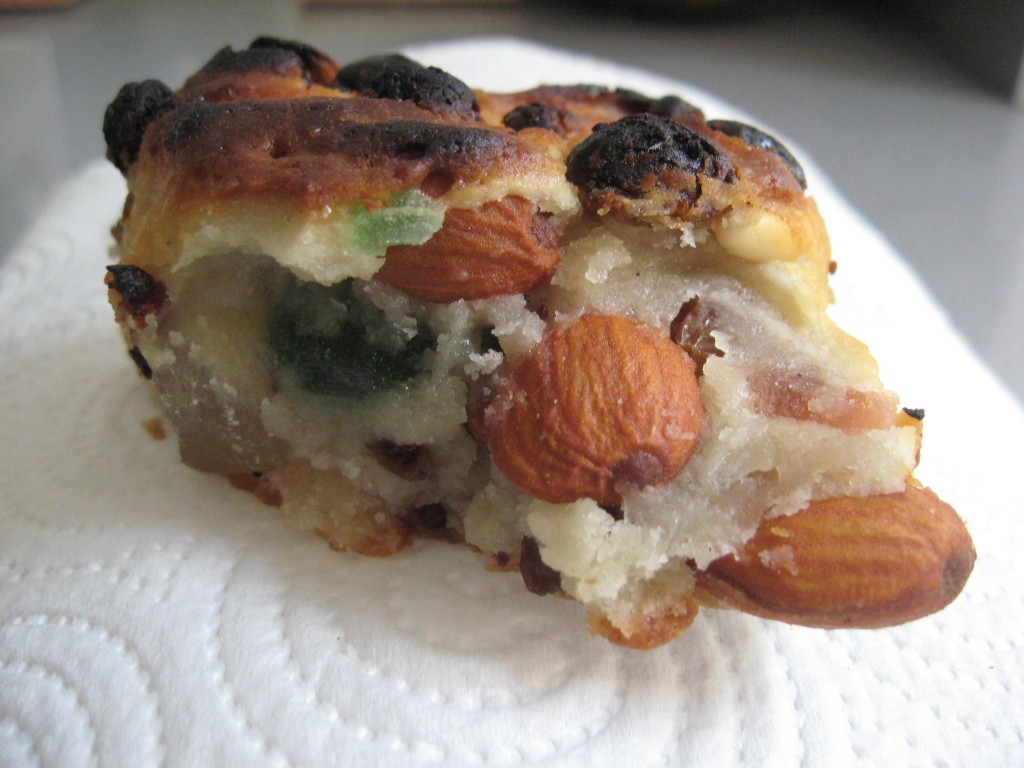 What it comes down to is that this kosher bakery in the Jewish Ghetto can do no wrong!  It's 3 for 3 from what I have bought here.  The amaretti are still my favorite but the pizza ebraica and ricotta and chocolate pie are right behind.
Since this bakery in the Jewish Ghetto is centrally located and relatively easy to reach using public transport in Rome, drop by and get a taste of their unique baked goods.
Address: Via Portico D'Ottavia, 1

Visualizzazione ingrandita della mappa
If can't make it to the Jewish Ghetto in Rome and would like a taste of pizza ebraica, here's a
recipe
to try out.