A few weeks ago, as I was in Celio, I dropped by Santo Stefano Rotondo to get some relief from the heatwave that we have been experiencing in Rome.  What's wonderful about this Basilica is that there is usually hardly any visitors here.  Its tranquil grounds is welcoming, a huge contrast to the gruesome frescoes that you'll find inside.  More about the frescoes in a second.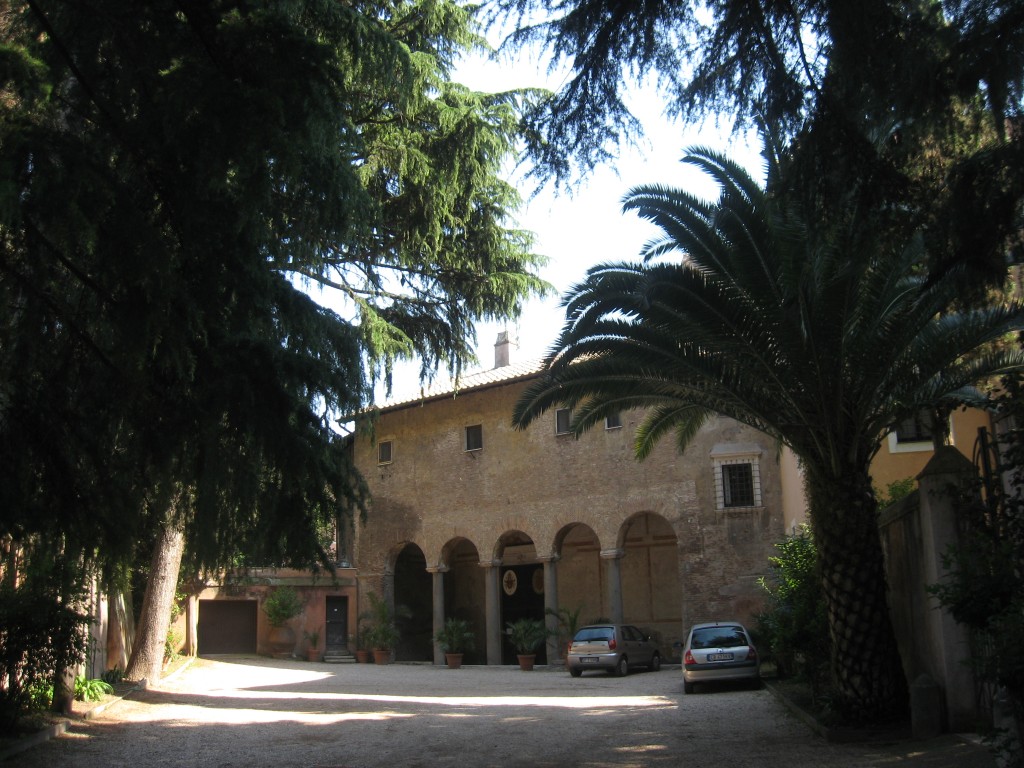 Attraction in Rome: Santo Stefano Rotondo
History
Also known as St. Stephen in the Round on the Celian Hill, this unique circular church is one of the oldest in Rome.  It was modeled after the Church of the Holy Sepulcher in Jerusalem and dedicated to St. Stephen the first martyr and King St. Stephen I of Hungary.
Constructed and consecrated by Pope Simplicius in the late 5th century, it was built on a former site of Roman military barracks abandoned in the 4th century.  Here are more details on the history of Santo Stefano in Rotondo.
Interior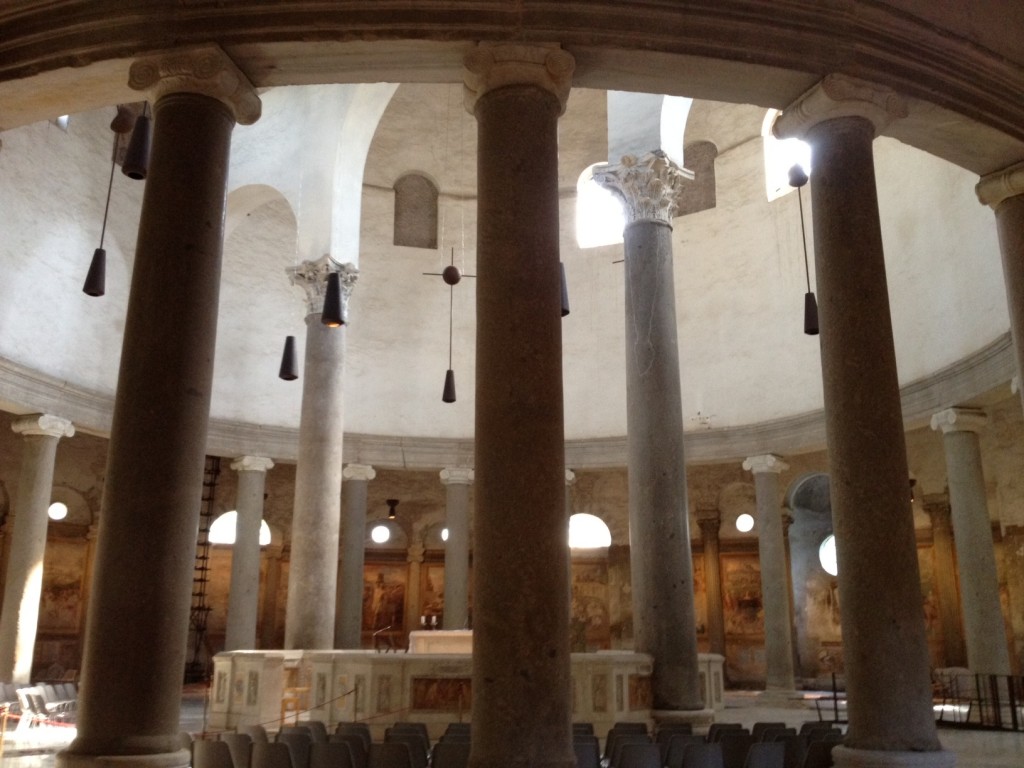 Originally, it consisted of three concentric circles and much larger than the present structure. Today, however, you'll see two inner rings of columns forming the circular aisle and nave.
As mentioned earlier, Santo Stefano Rotondo is famous for its horrific frescoes depicting martyrdoms commissioned by Gregory XIII in the 16th century.  So how gruesome are these frescoes?  Charles Dickens described them as:
"…hideous paintings with which its walls are covered. These represent the martyrdoms of saints and early Christians; and such a panorama of horror and butchery no man could imagine in his sleep, though he were to eat a whole pig raw, for supper. Grey-bearded men being boiled, fried, grilled, crimped, singed, eaten by wild beasts, worried by dogs, buried alive, torn asunder by horses, chopped up small with hatchets: women having their breasts torn with iron pinchers, their tongues cut out, their ears screwed off, their jaws broken…"
I took a closer look at these frescoes when I was there and though I didn't get any nightmares, there were shocking.  To even think these were meant to encourage the priests who, during a time of unrest, were headed home to face certain death!
Ready to see an example of the frescoes?  If not, then skip this part.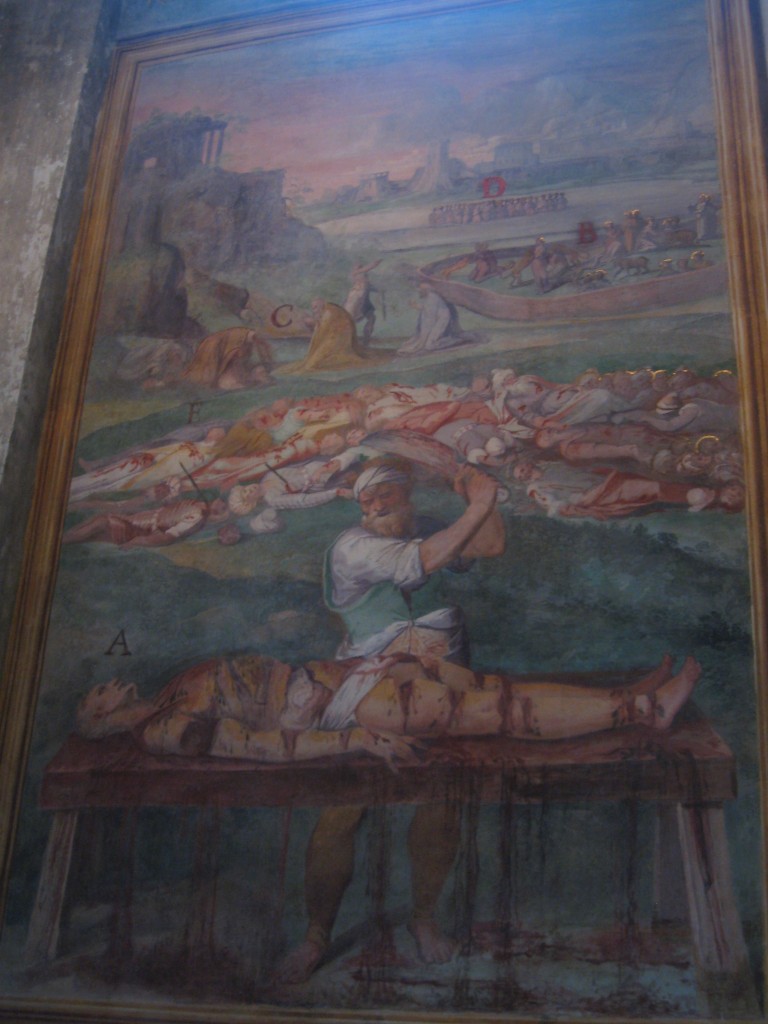 For me the frescoes, no matter how horrific, didn't dampen the striking impression of the circular architecture with the remarkable columns and the strangely peaceful atmosphere of the Basilica.
On the day I was there, there were barely 5 people here and it's only a short walk from the Colosseum.  At present, some sections were closed off as restoration works are being carried out.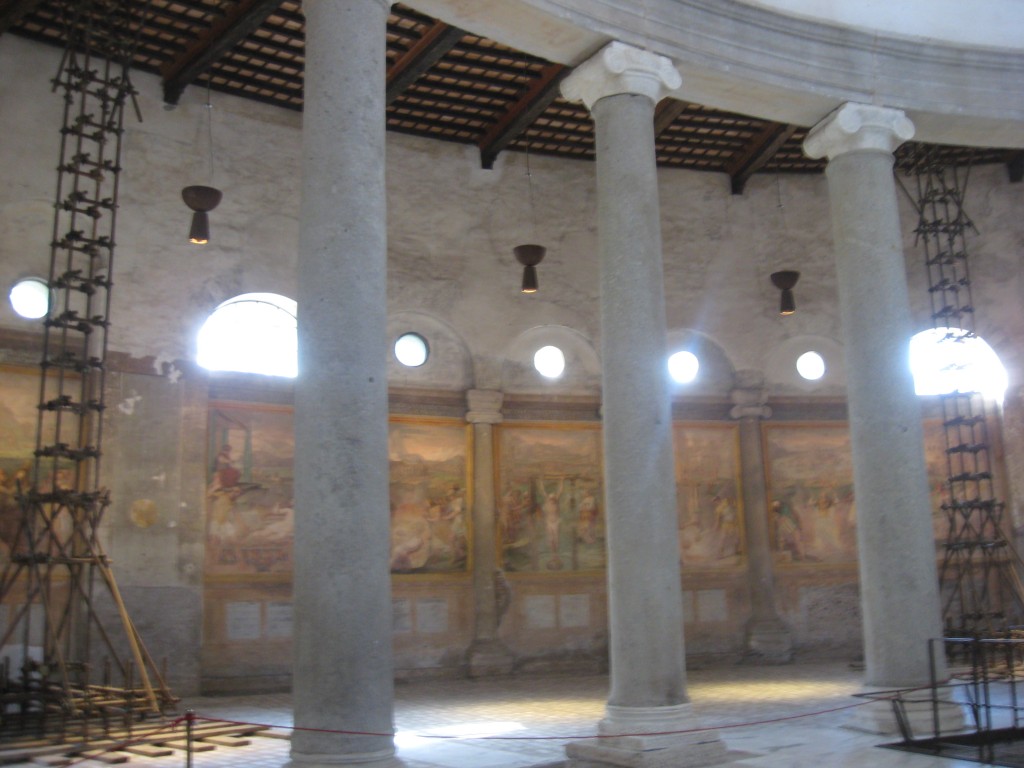 Santo Stefano Rotondo is only a short walk from the Colosseum and if you prefer attractions of the beaten path, this together with Santi Quattro Coronati are must visits.  Tip: The entrance is deceptively simple, most people dismiss it as it doesn't look like much from the outside. Hope you won't – it's worth the visit.
Address
Via di Santo Stefano Rotondo, 7 (Via della Navicella)
00184, Rome, Lazio, Italy
Metro Stop: Colosseo (B-Line)
Hours and Contact: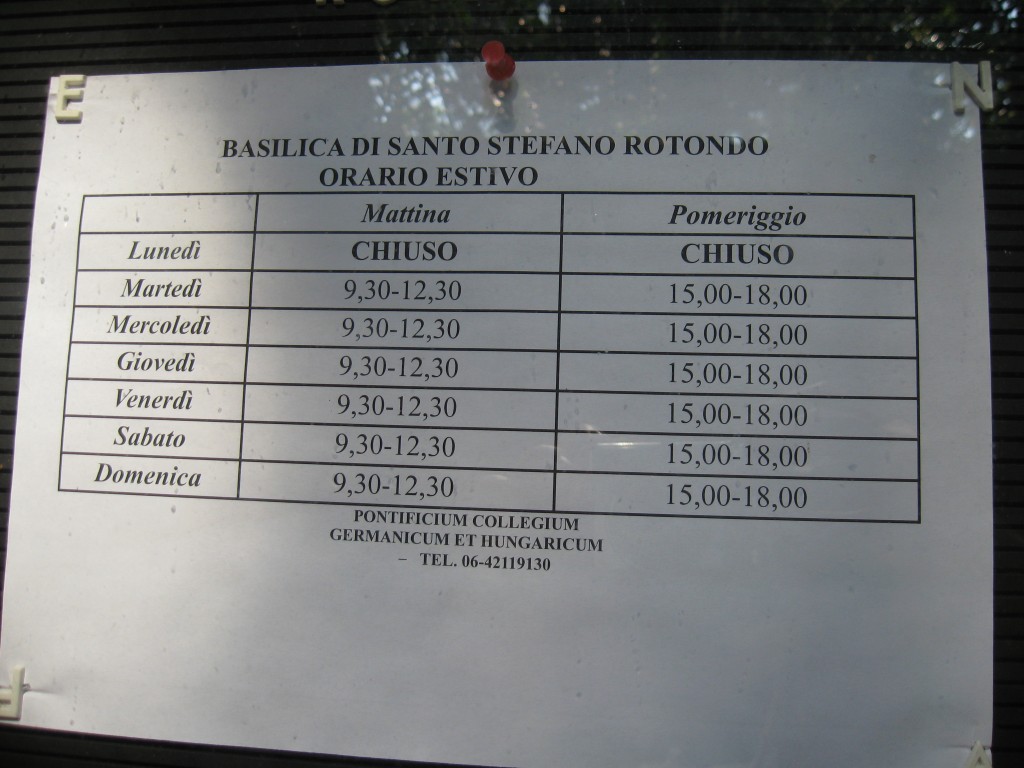 Have you visited this Basilica and did you find the frescoes shocking?  If you haven't, would Santo Stefano in Rotondo be on your list of attractions to visit in Rome?