If you are planning a trip to Rome, you'd especially want to get your hands on the beautiful hardcover 100 Locals in Rome book. And if you love Rome and Italy, the lovely photos and stories will transport you back to Bella Roma.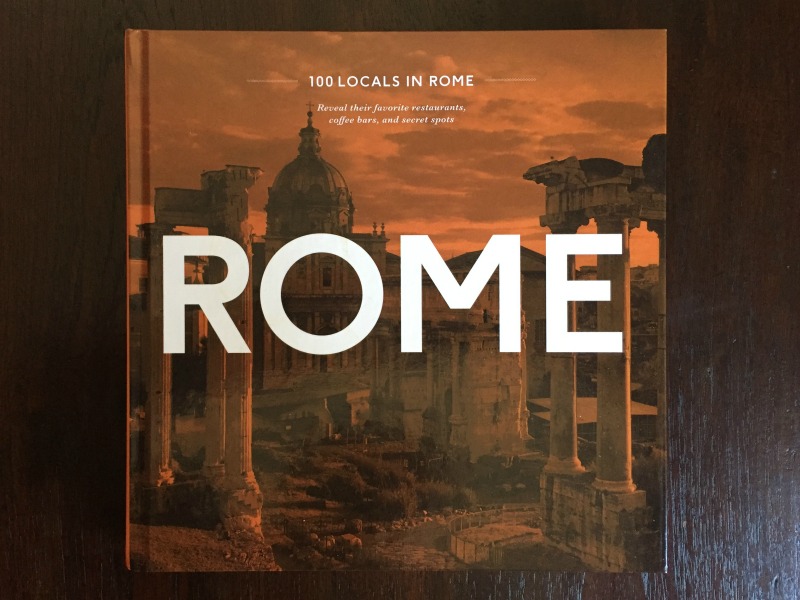 With this crowd-sourced guide, 100 locals, from architects to photographers to retirees, share their favorite secret spots, restaurants and more. Tips where you get to truly experience Rome like the Romans.
Tradition has it that to be considered a "true" Roman you have to be able to trace your roots back 7 generations to the city. Not easy to come by, the criteria the editorial team had was that the "local" had to have lived in Rome for at least 7 years.
I thoroughly enjoyed browsing the book and reading the tips, especially keeping an eye on secret spots. Filled with gorgeous photos of the city and in an easy to read format, it's a handy resource for visitors planning a trip to the city.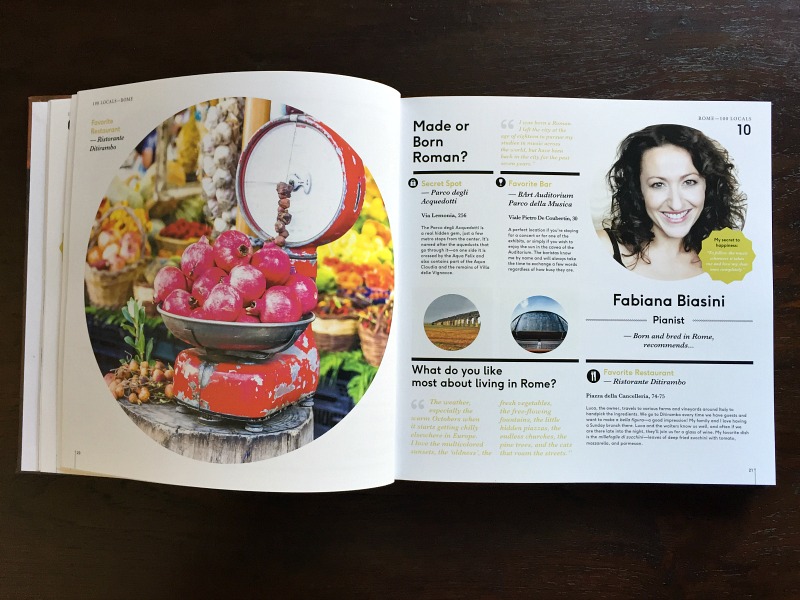 If you'd like to get a copy of this book for yourself or as a gift, you can purchase the VIP edition (hardcover) here for €25 + shipping costs.

Tips from another local
Since I've lived in Rome for over a decade, and fall into the criteria,  I'd also like to share my tips with you.
Made or Born Roman?
Made Roman after having lived in Asia and the US. For the past 10 years, Rome has been home.
Secret Spot
Chapel of St. Sylvester in Santi Quattro Coronati. When I need a break from the hustle and bustle of the city, I seek solace here in the Chapel of St. Sylvester. I often have the place to myself to admire the well-preserved 13th century frescoes, even though it is is just a short walk from the Colosseum. When you visit, you are asked for a donation of €1 per person.
Favorite Restaurant
I love the paper-thin crunchy Roman pizza and my favorite place is Da Remo in Trastevere. For typical Roman dishes of amatriciana, carbonara, and cacio e pepe, Flavio al Velovevodetto in Testaccio. In the restaurant, which sits in Monte Testaccio, you can see the layers of amphorae that created this hill. Here are more favorite places to eat in Rome.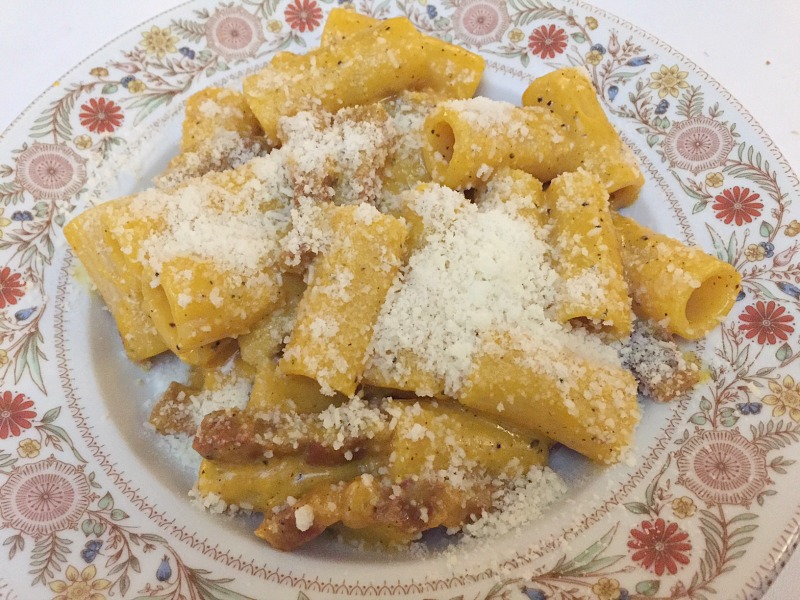 Favorite Bar
Regoli – Via dello Statuto 60. I've been coming to this hole-in-the-wall pastry shop even before I moved to Rome. Recently, and much to my delight, they opened a café next to the pastry shop. Now I can get my fix of caffe' and maritozzo, a sweet bun filled to the brim with freshly whipped cream. A sweet way to start any morning.
What do you like most about living in Rome?
There is no place like Rome. There are many challenges living here but the rich history and beauty of the city is overwhelming. On a day when I want to "play tourist", I just need to take a short bus ride and find myself coming face to face with the Colosseum. Then there are those spectacular sunset moments that are etched in your memory for your lifetime. And at night, Rome is purely magical!
If you interested in purchasing the VIP edition (hardcover) of 100 Locals in Rome, it costs €25 + shipping costs and you can buy it here.