I came up with this list of 10 Places to Go in Rome as my sister will be in town in a few weeks and there are some cool places that I have discovered since her last visit.
As she has been to Rome many times before, she knows that she is better off staying clear of places which offer a "tourist menu".
She usually makes a list of places she wants to eat at but this time around,  I have made the list for her. There are some places which I have already been to but there are others I have heard and would like to go there together with her.
10 Places in Rome for Foodies
1. L'Asino D'Oro – Last October, I had lunch here and enjoyed the atmosphere. The servings for lunch was just enough but as I had mentioned in the post, it would probably not have satisfied my husband. It would be interesting to see what my sister says about the portion size.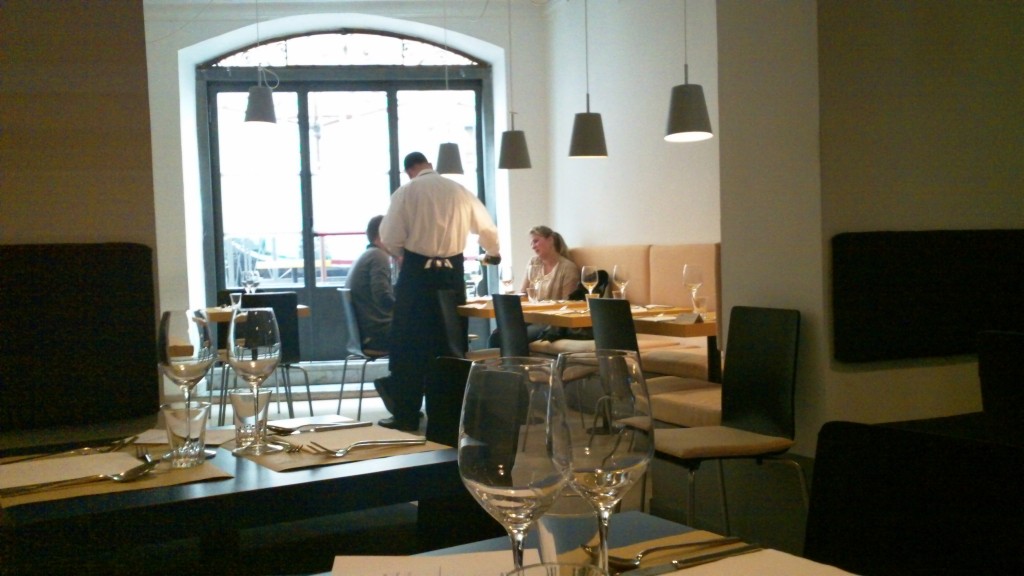 2. L'Arcangelo – I have been tempted to try the gnocchi as it is close to where I work but none of my local friends are willing to pay that much for gnocchi. However, if Katie Parla thinks it's worth the price, it must be good.  So instead of choosing to have lunch on my own, I will wait for my sister.
3. Da Danilo – My husband makes very decent carbonara but the post and photos by Kathy from Food Lover's Odyssey were too tempting not to add this restaurant in Rome to the list.
4. Open Baladin – Recently, there was a meet up there and while I am not a beer person, I loved their chips! It's a cool place to have aperitifs and to meet up with some friends together with my sister.  I have also heard the burgers are good here.
5. Jewish Bakery – I would like her to try pizza ebraica and amaretti and see which is her preference. It is also possible she likes both!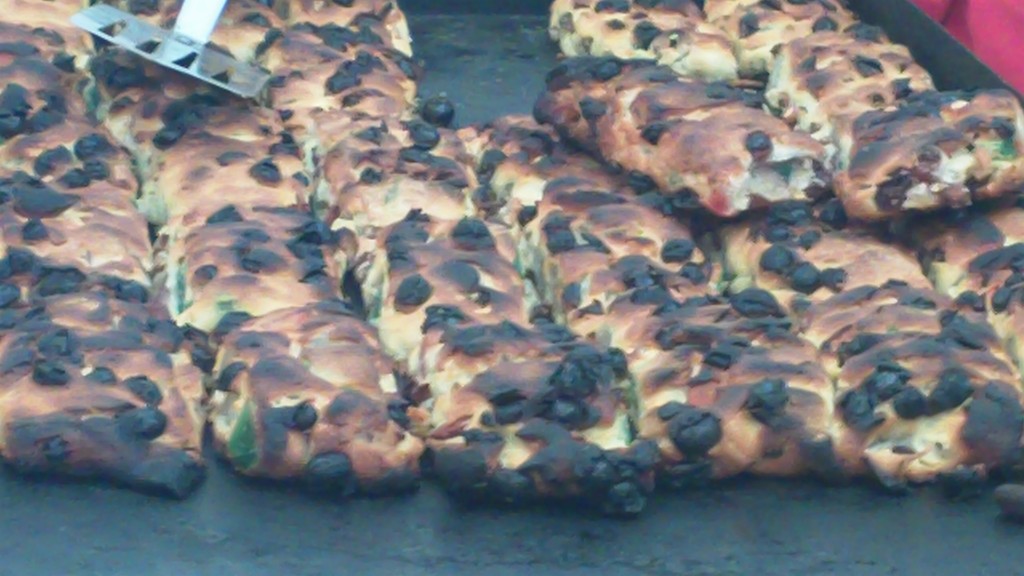 6. Roscioli– She loves mozzarella and as burrata could be the new mozzarella, it is a must try.  When I first tried it, it was creamy melt-in-your-mouth feeling. Heaven! She has been to Antico Forno Roscioli and I bet she will love this place even more.
7. Al Vino al Vino – In one word, "caponata". There are other places in Rome which are renown for their caponata but I am somehow drawn to trying out the caponata here at Al Vino al Vino.
8. Pizzarium– My sister was looking for this place on her last visit.  She wasn't able to find it then but this time, we will go together so she can finally try out the pizza. Here's a post which I enjoyed on Pizzarium.
9. Il Gelato – While my sister loves Fassi, I am sure she would be fascinated by  the unique flavors at Il Gelato.  Their black sesame gelato is awesome and their ginger sorbet is energizing and refreshing.  I could have one right now!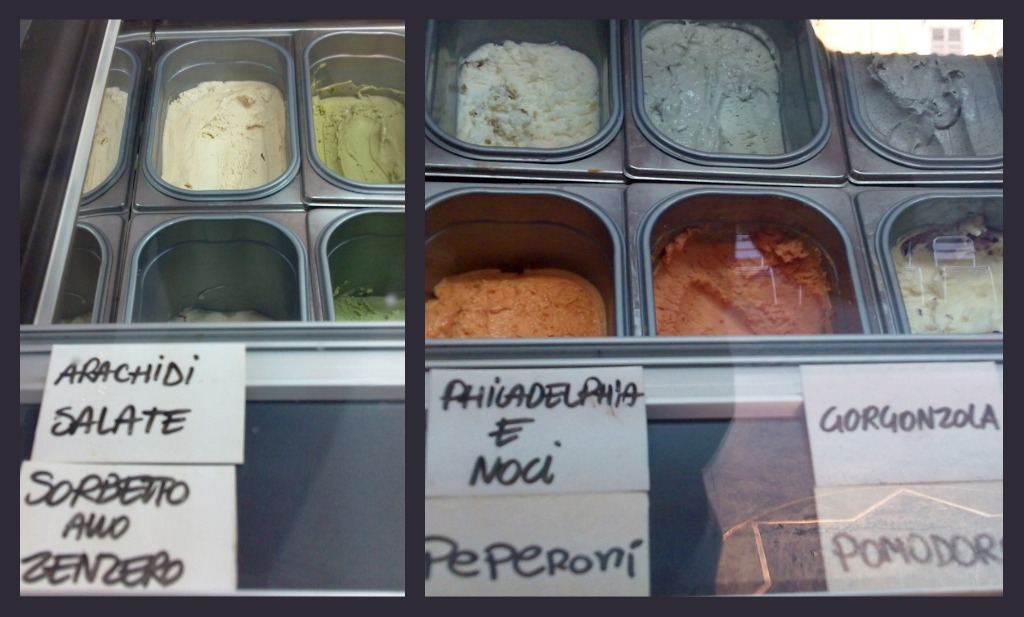 10. Sicilia e Duci – A hard-core Regoli patron, she will also be spoiled for choice at this Sicilian shop in Testaccio.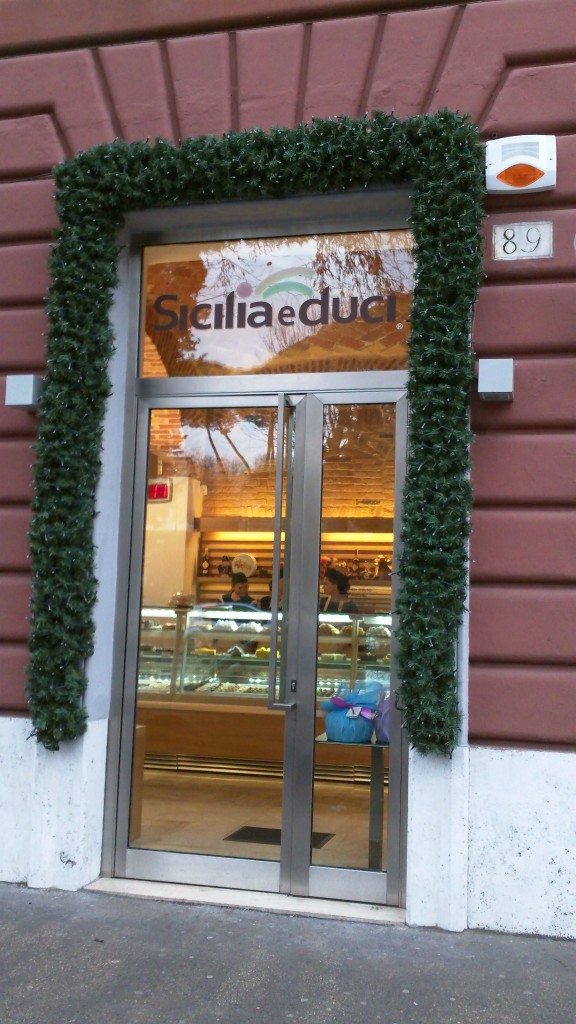 What other places in Rome would you recommends she visits while she in in town? Note: If possible, no fine dining places as my budget is limited

  She will be here a couple of weeks so plenty of time to check out all these places in Rome and the others you recommend.