With my nieces out of school and summer in full swing and, one way to beat the heat and keep them entertain is by taking them to the pool.  It helps to be able to kill two birds with one stone.  Whenever I can, I join them and last week, with one day off work, I spent the day at the pool with them.
My friend Gillian has a good listing of pools in Rome and though I would have liked to check out the OS Club, we decided to go to a pool on Via Appia Nuova.  It's about a 10 minutes by car for us but as it is located behind a car dealership, you would never imagine there would be a club there.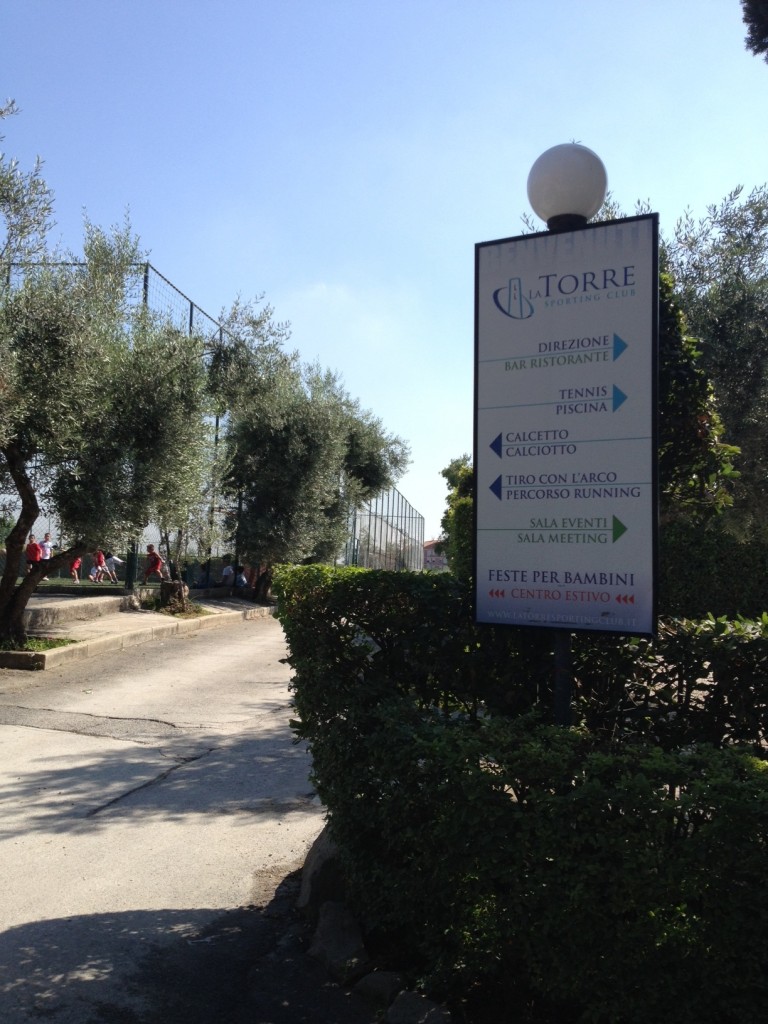 Initially, I was a bit concerned when driving there but then again, I know my sister-in-law has good taste.  After a few minutes of driving past what seemed like an industrial area, we arrived at the entrance of the club, passing under Roman aqueducts.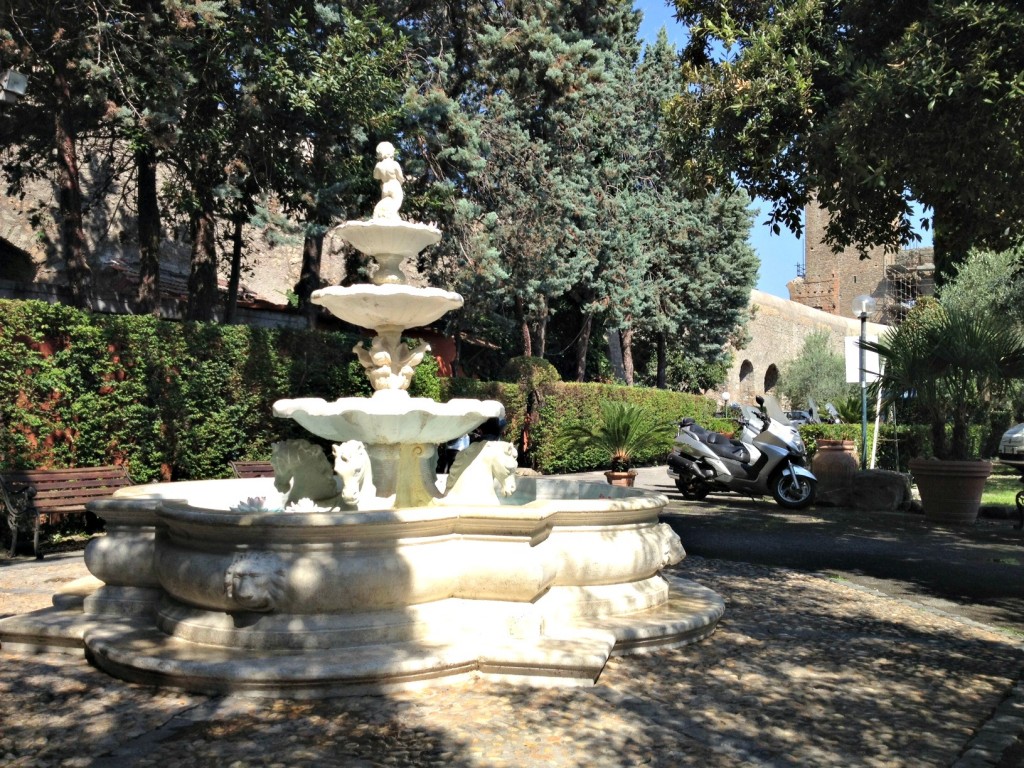 It's amazing that out of nowhere, there's this club – located in the Park of the Aqueducts.  There was also a tower right there and thus it's name La Torre Sporting Club.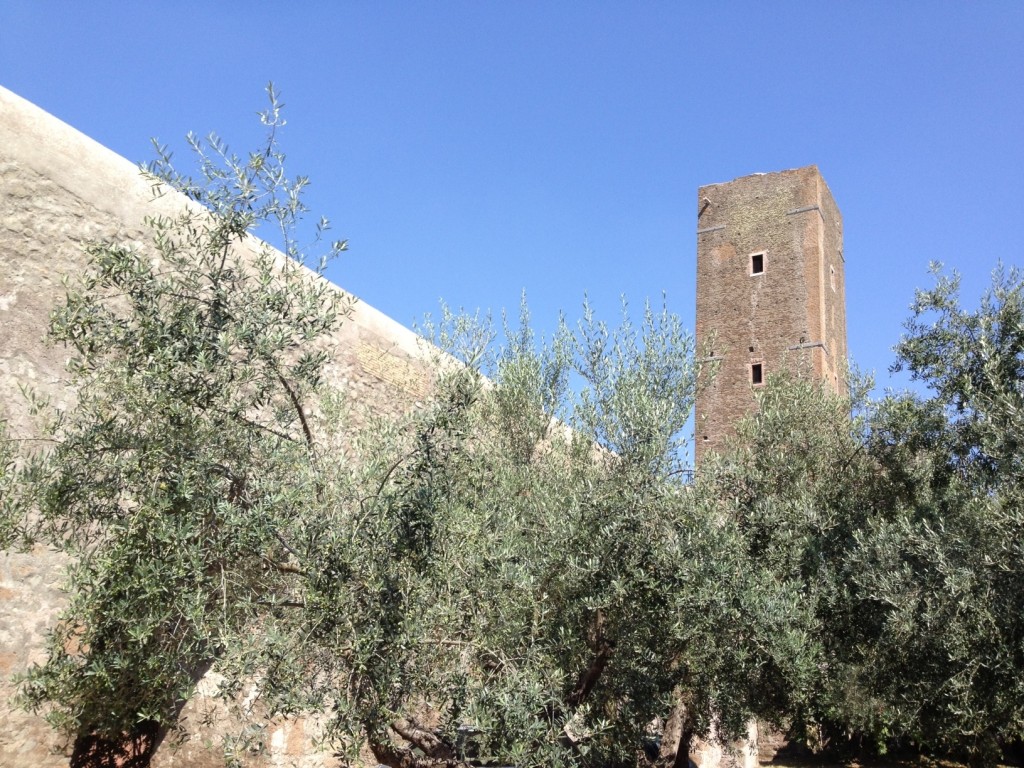 Its grounds are huge with clay tennis courts, 25m swimming pool, basketball and volleyball courts.  I saw there also had a restaurant but we had a quick lunch at the bar instead.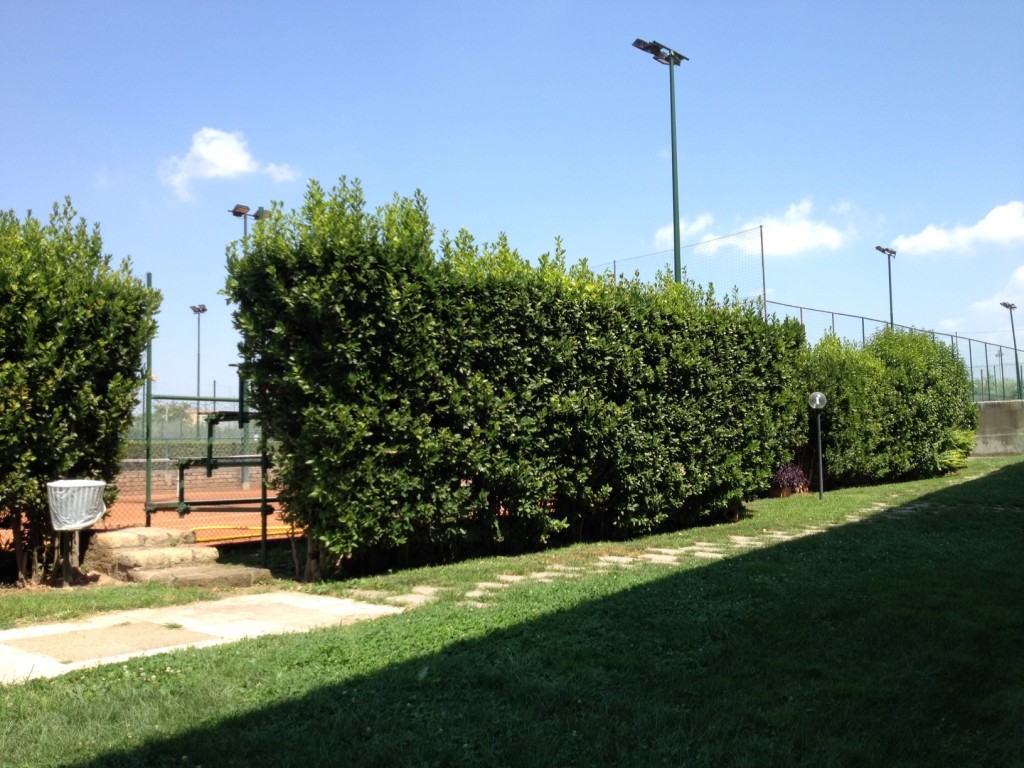 On this visit, we went to the pool but the fact there have tennis courts is a potential place for us to play tennis when autumn comes around.  At present, there is a summer camp taking place and in the morning, one third of the pool is taken by them.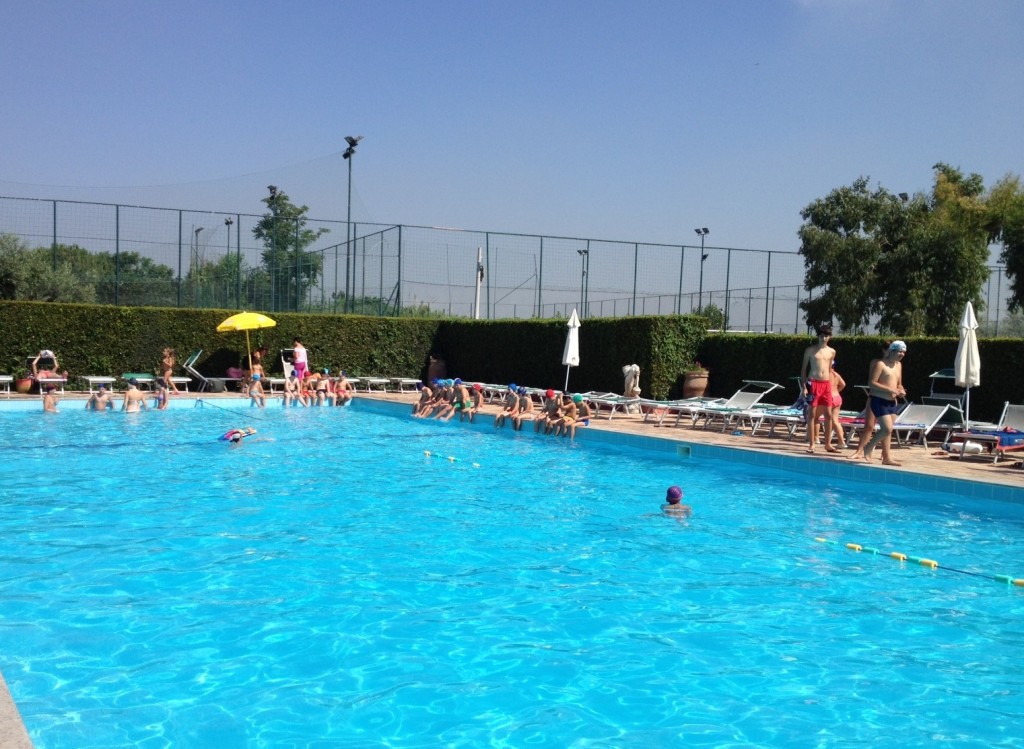 It was rather noisy but by noon, you had the pool all to yourself.  That morning, there were only 4 families there, including us, making it a very pleasant place to relax.  We were thinking that the club must be huge because when the kids for summer camp left the pool for another activity, we never saw sight of them again.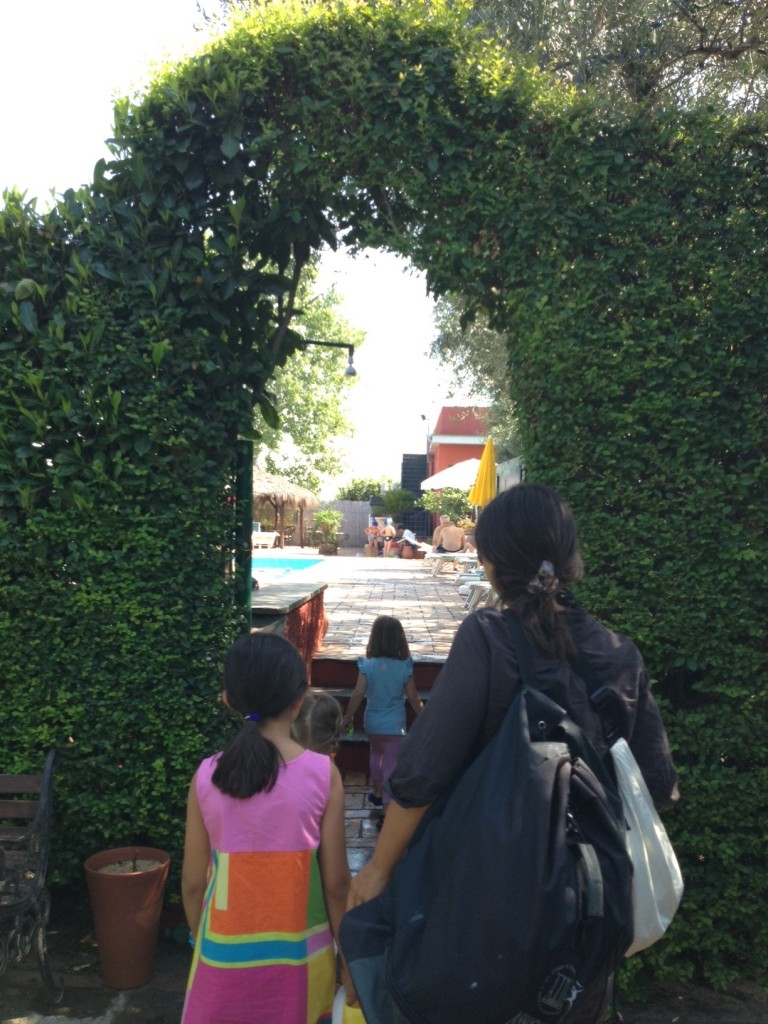 Summer in Rome : Reasonable Pool Fees
In my opinion, the fees are reasonable.
Full day
Adults – €8
Children – €5 (the same price for half day)
Half Day
Adult – €5
Additional
Lounge chair (lettino) – €3
Umbrella – €3
Tips
They don't provide towels and you will need to have a swimming cap. However, they weren't strict regarding the use of the cap.
We aren't members of the club and could pay per visit but I am not sure if this would also be applicable to the other activities.
Contact Details
Below are their contact details and for more information, visit their website (in Italian).
Vicolo dell'Acquedotto Felice 459 – 00178 Roma
(traversa di Via Appia Nuova, 803 – dietro Autocentri Balduina)
Tel: 06/7880946 – Cell: 3317381550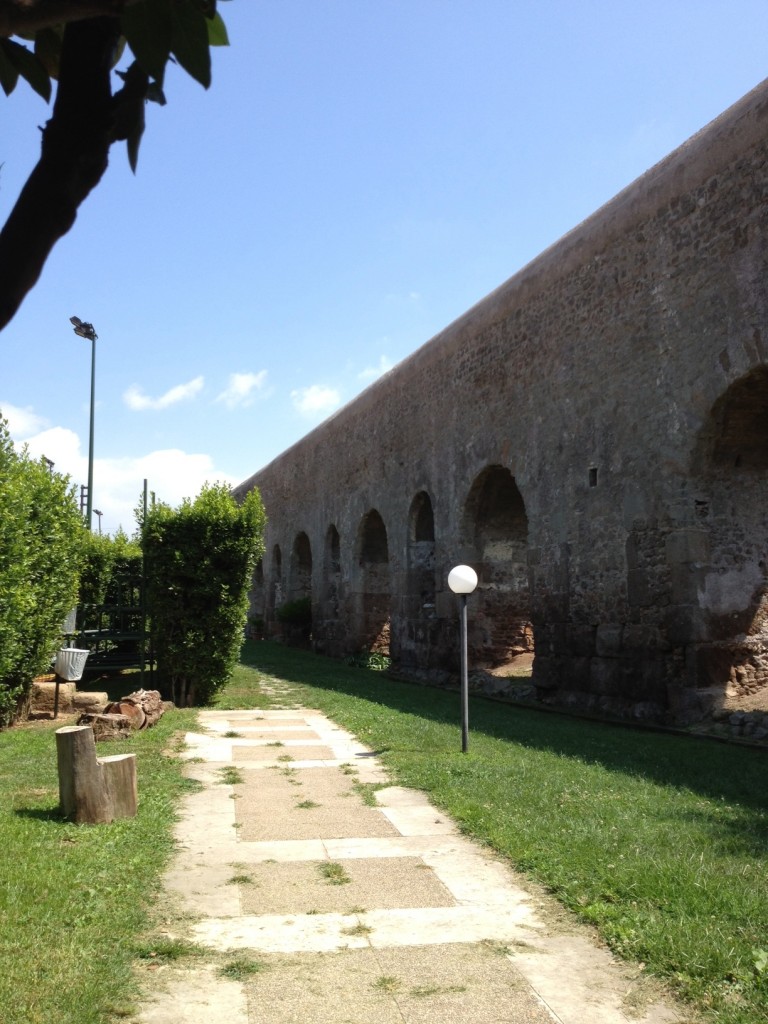 This was a great find and the lovely grounds with the aqueducts make it a unique club!  As my nieces will only leave for their summer vacation in August, we will for sure be back to this pool.
Hope you are staying cool in Rome.  What other pools in Rome would you recommend?