I am not an artist and experience has supposedly told me that. But when I heard that Kelly was doing a sketching tour in Rome, it got my attention. Deep down, there's that tiny voice that believes that my case is not a hopeless one.  And so I signed up – with the tiniest of hope that this maybe true.
Not sure I did the right thing at all, I pushed aside any doubts and showed up Monday morning thinking the worst it can get is that I get confirmation, once again, that I have not a drop of artistic blood in me. That wouldn't be new news anyway.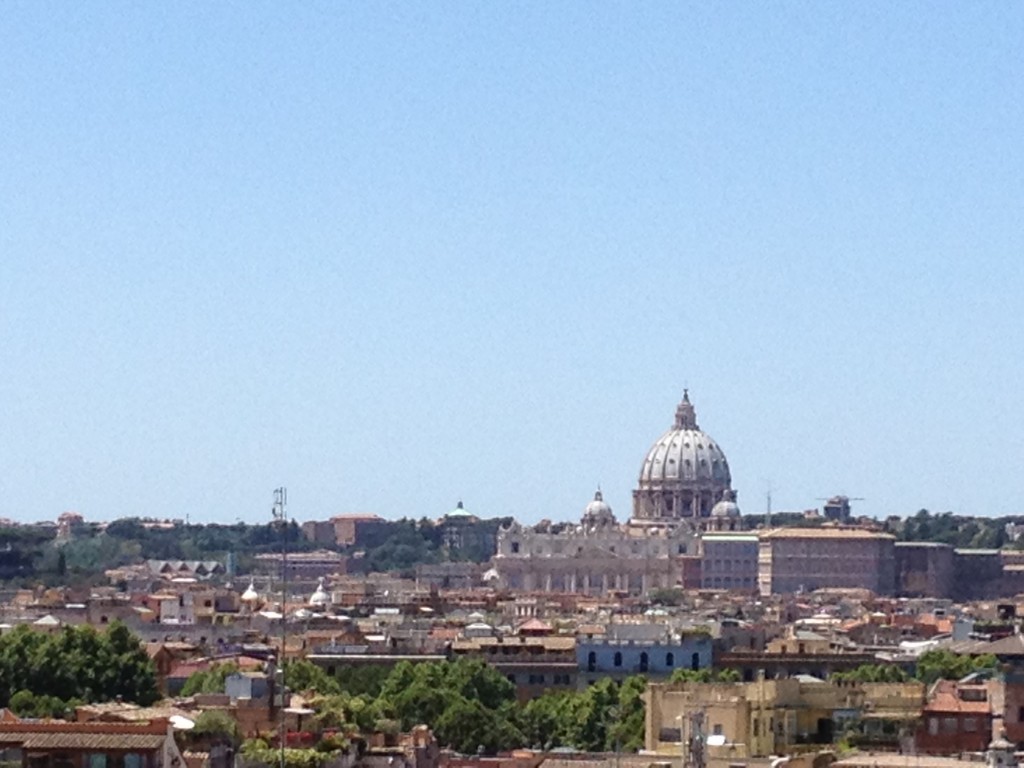 The walk up to our meeting point to the Pincio Terrace offered stunning views of the Vatican that kept me from worrying about what I was about to do. You would think it was silly to get worked up over this but for me, it was like climbing up to a diving platform and taking that first leap.
It was comforting to know that the other person joining us is Nathalie, a person I know well and who is always in good cheer. Initially, I was also worried about the heat but when I saw the tree-lined path and how they provided more than sufficient shade to keep us cool, those thoughts became irrelevant.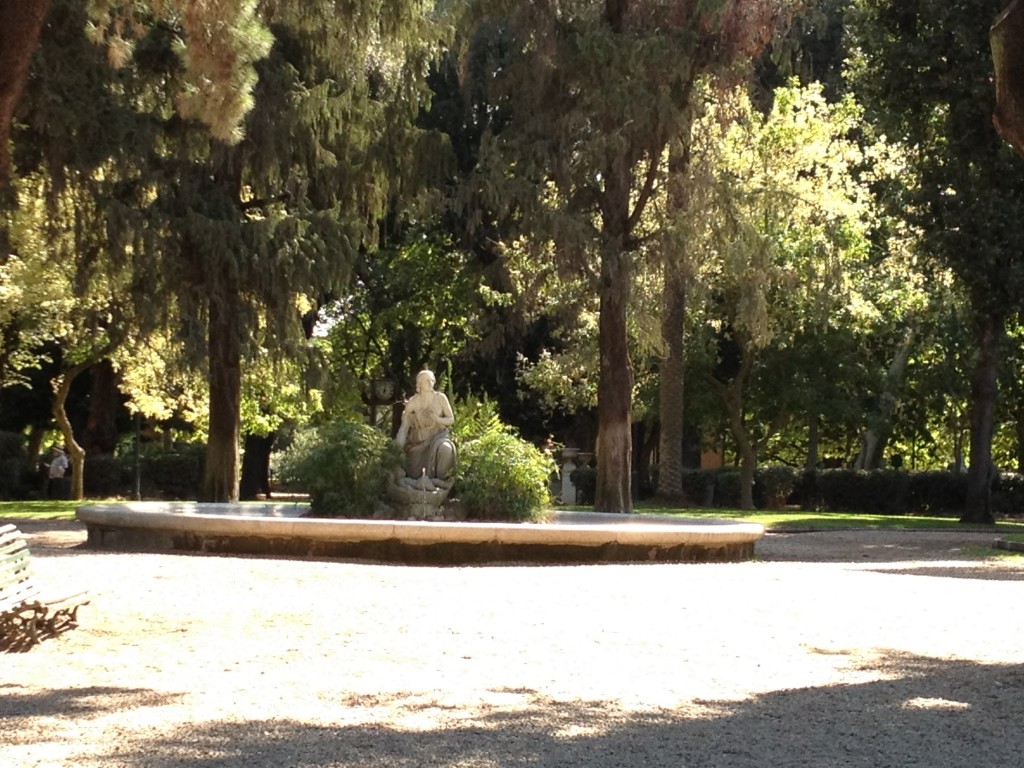 Kelly is a lovely person and with the tranquil and serene atmosphere at the Pincio Gardens, she gave us some ideas as to what we will cover in the 3-hour sketching tour.
She first shared background information about herself and then handed out this neat sketching kit which holds a sketchbook, a pencil, pen, water colors and a water paintbrush. Oh if you have noticed, there's no eraser which added to our fears.
Kelly assured us that we wouldn't need one and went on the explain that we would start with using the pencil.  She showed us some techniques and made it looked so simple, clearly the sign of a gifted artist.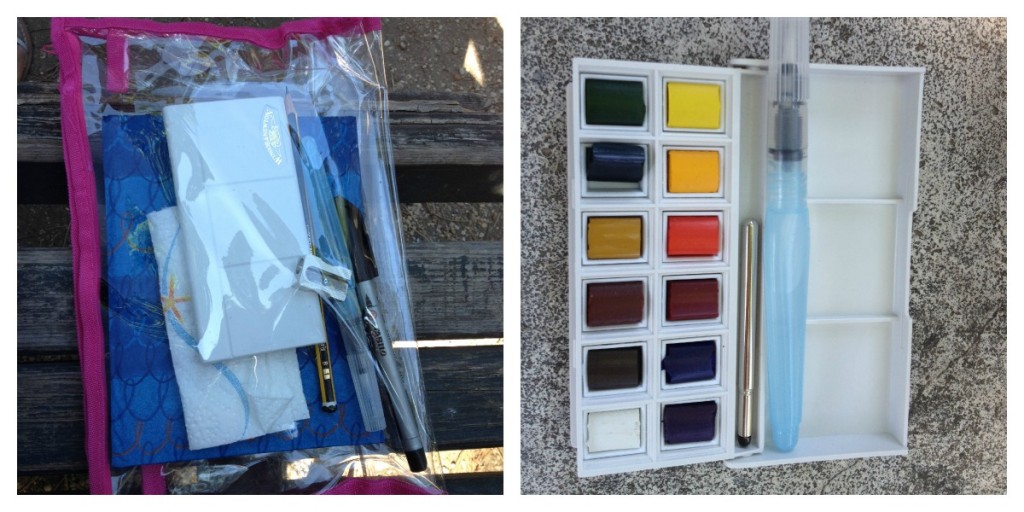 My first attempt was disastrous hilarious and I am glad I was able to smile about my first failed attempt, instead of packing it up and leaving.  This was thanks to Kelly's encouragement and support.
While she is there to guide you, she doesn't linger over your shoulders like a teacher in school who is ready to jump at the chance of telling you off the second you make a mistake.  And there really are no mistakes, it's all about trying your best.
On the second assignment, I felt I did much better and actually found I was enjoying it. When I saw my own results, I was rather pleased and thought "I am not hopeless after all". That was a high moment for me!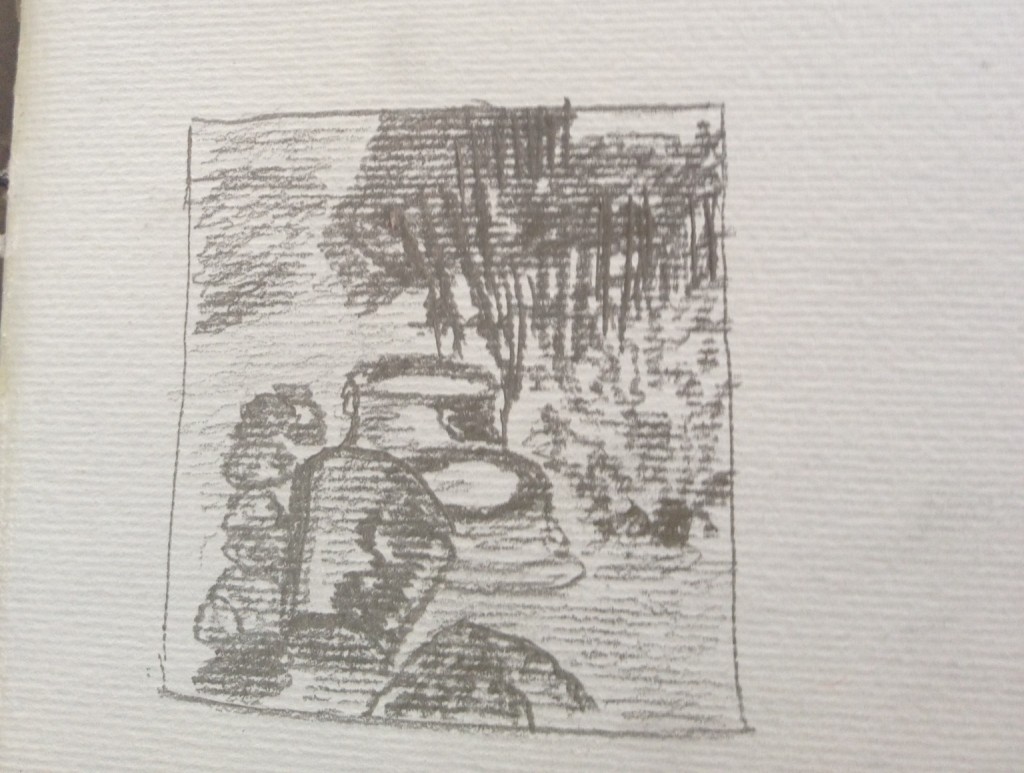 I admit that the beauty of the Pincio gardens is a great place for this tour and there are plenty of objects for you to sketch.  We were free to roam around the area to pick something that catches our eye and Kelly would occasionally stop by to check on how we were doing.
From the pencil, we moved up to using a pen and I found this challenging once again. None of my pen sketches got my approval though Nathalie said she really liked the one that I did on the windows.  I appreciated that comment and though I still can't see what it is that's good, I am going to gratefully accept it.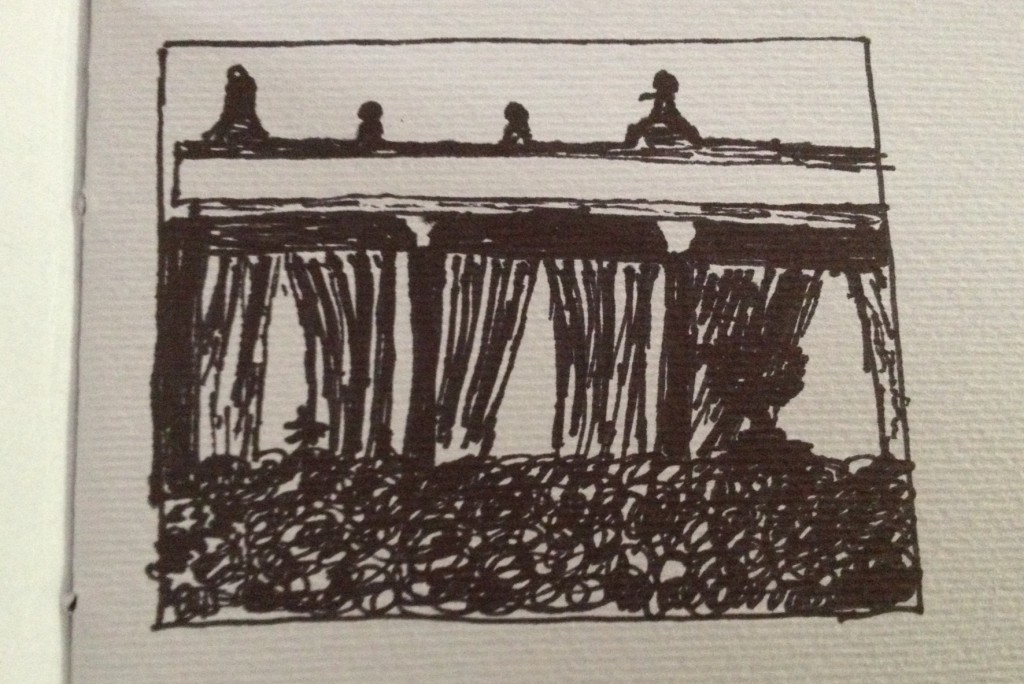 As time flies by when you are having a good time, we had less than an hour to tackle water colors.  Before going off on our own to find the subject to paint, Kelly showed us how to mix colors, blend and create different lines.  It was easy when she did it and of all the techniques that we covered that day, this was the most difficult for me.
None of my paintings came out at all but what did happen was that I developed an eagerness to try this again on my own.  I love the combination of the colors and how they are able to capture not only the scene but also the atmosphere at that point in time.
After the sketching tour, I sent some of my "artwork" via email to Luca and my sister. Luca said "not bad" which I would take as good and my sister, laughed as she couldn't figure out what I sketched. Surprisingly, I was not offended by her reaction and felt at ease with myself knowing it's a good start.
I have Kelly to thank for her continued encouragement, being non-judgmental and a fabulous teacher.  If you are even a bit interested but have voices of reason and experience holding you back from taking this tour, I urge you to step outside your boundaries and go for it. It's a great feeling and you'll have a great time!
For more about sketching in Rome, visit Kelly's website for details.