A friend had indicated his interest in coming to Rome and asked us to check if there were any Operas during this stay.  As it is summer, some operas are held outdoors at the Terme di Caracalla and when we checked, we opted for Tosca.
I have been to Terme di Caracalla before but at night, it's a completely different setting altogether.  The seats were all filled and were fortunate that we were still able to park relatively close to the entrance of the Terme.
The make-shift  stage and props for Tosca were acceptable, nothing outstanding but that was how I felt too when I went to see Nabucco at the Teatro.  However, being outdoors is magical!!  It's so unique that I am tempted to buy tickets for Aida.  Ticket prices range between €25-€135 so not too bad.
Check out the photos below.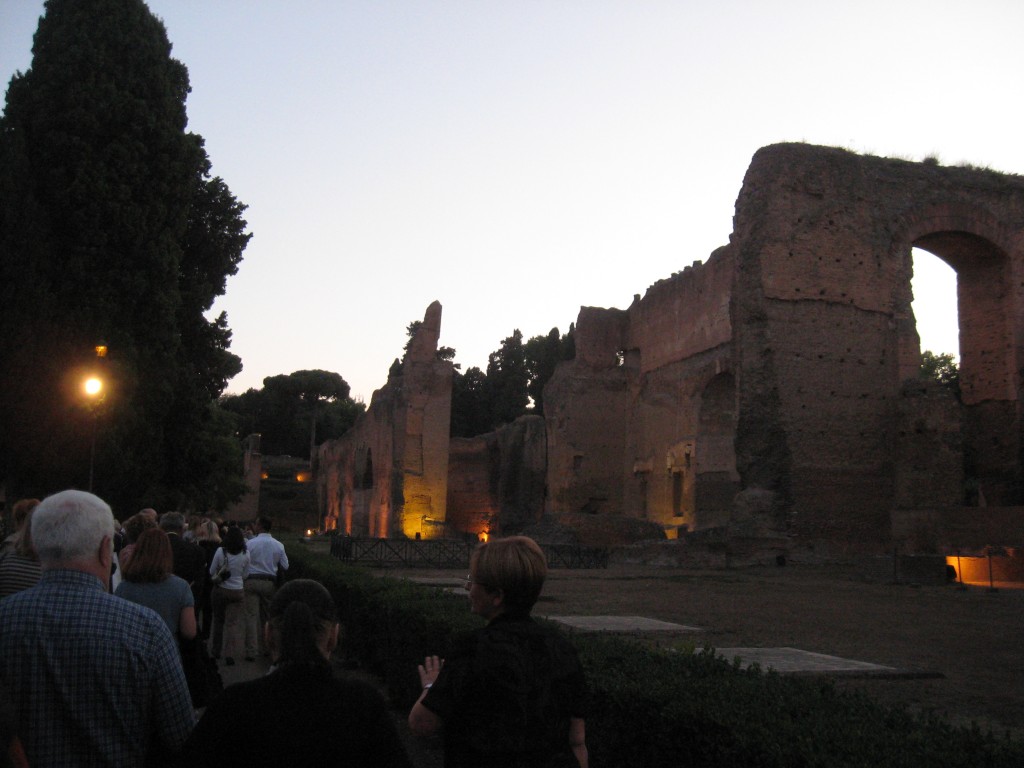 Getting to the stage area you pass the ruins.  The show started at 9pm and it was still not dark enough to get the full effects of the light.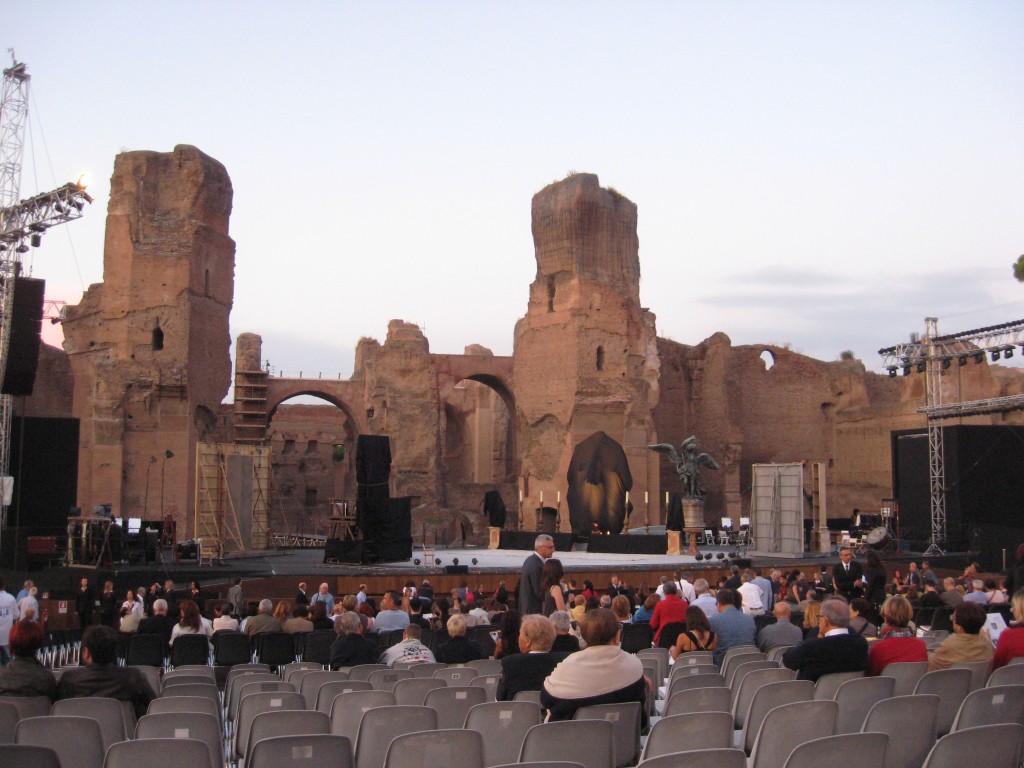 After the opera ended, it was past midnight and walking out of Terme di Caracalla, the lights added to the grandeur of the place.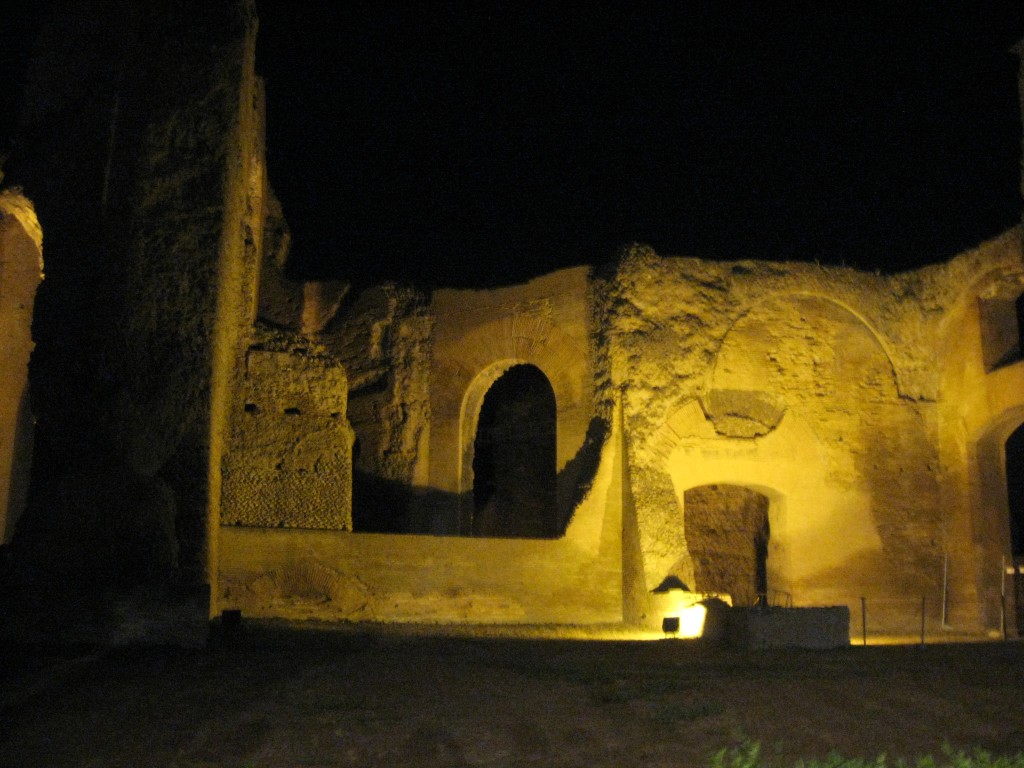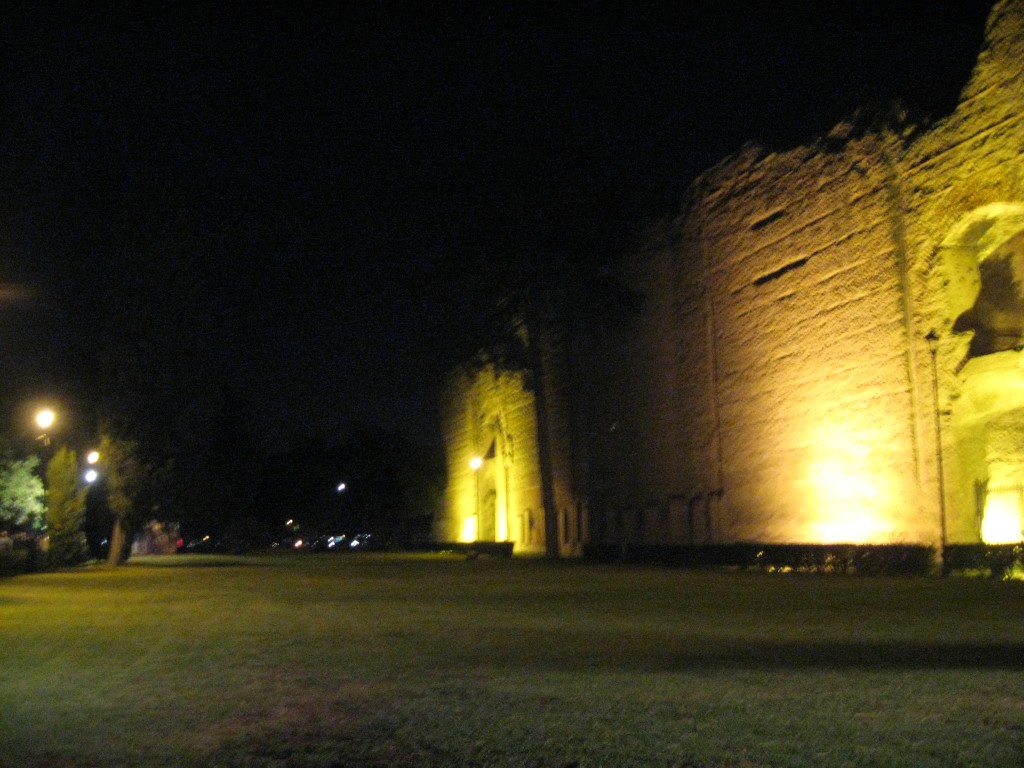 A really beautiful evening!  Since this summer is very pleasant, I regretted not bring a scarf as it was slight chilly.  Oh yeah, there is really no dress code and you see people very dressed up to others just wearing jeans (like me!)
I really hope to get the chance to catch Aida next week as that is the last week of performances at Terme di Caracalla!