With the arrival of La Befana on January 6th, the Christmas holidays in Italy are officially over.  Time seems to have flown by in warp-speed especially considering that my holidays started middle of November.
I had spent a month in Asia with family and got back to Rome a week before Christmas, in time to enjoy the festivities in town. Here's how our Christmas holidays, which involved a lot of eating, panned out.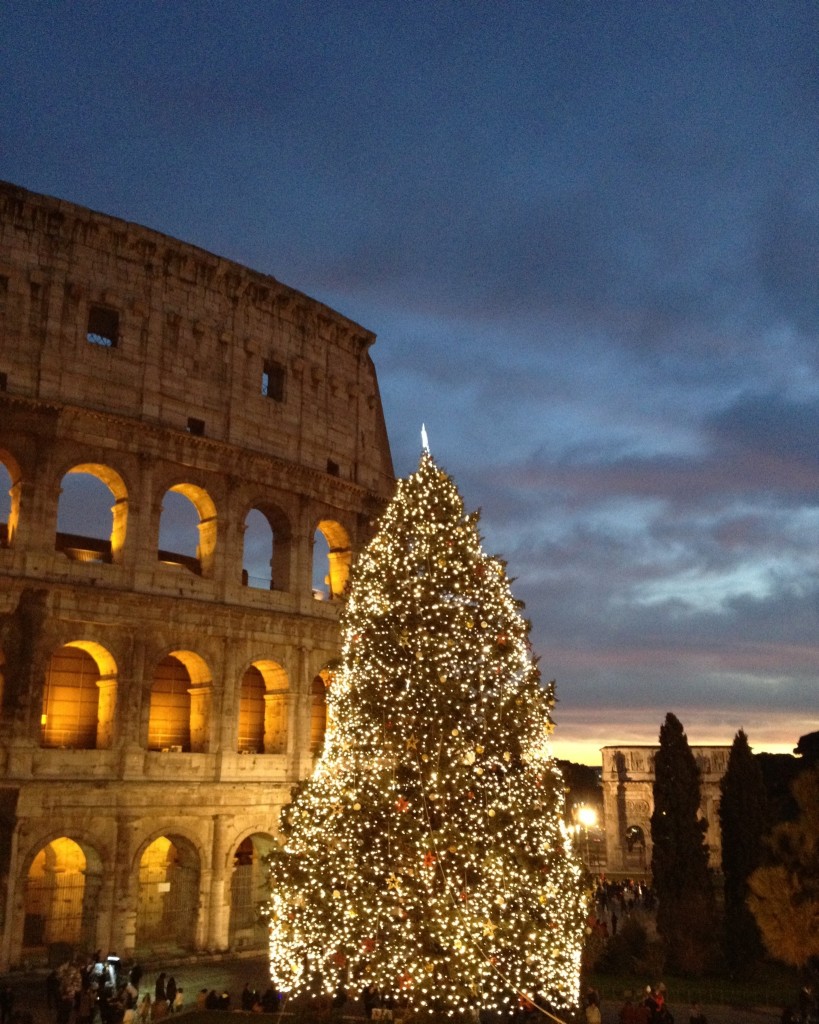 Note: I apologize for the lack of photos as I decided it would be nice for once to not take photos during our meals.
Christmas Eve
I worked on Christmas Eve and it was actually a blessing in disguise.  This year, I thoroughly enjoyed the holidays as I was not assigned to prepare any dishes. The only thing I was responsible for was preparing cookies for Santa. Yeah, a very Merry Christmas for me and one that I need to figure out how to pull again this year.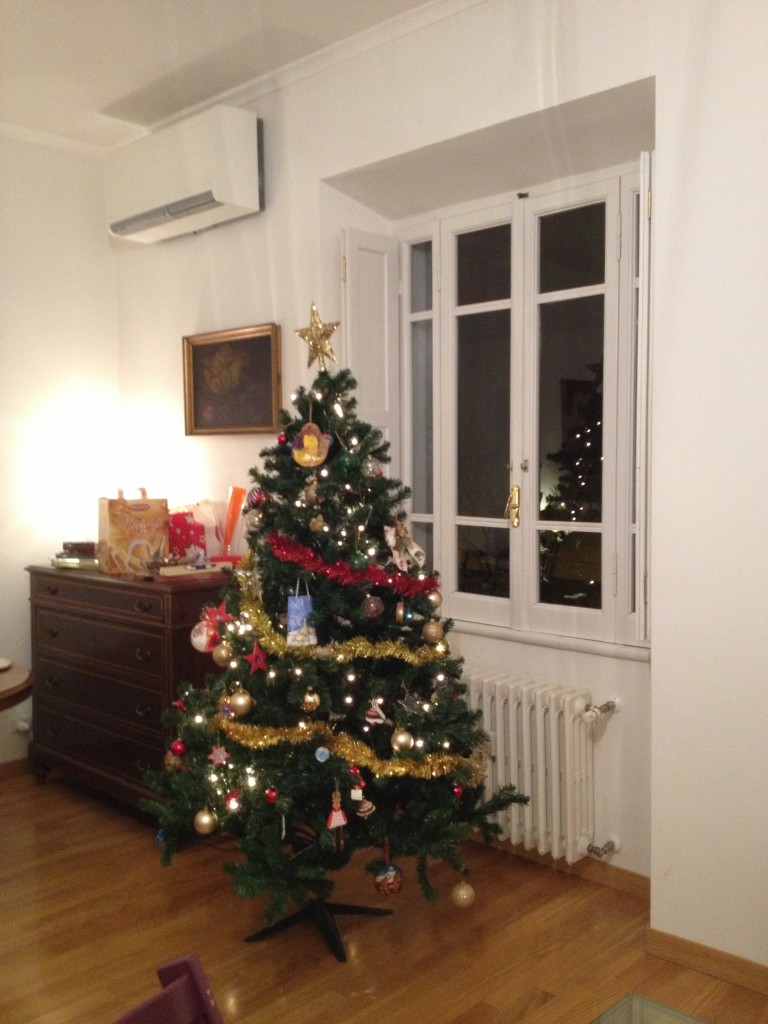 However, I almost regretted not preparing a dish when I realized our Christmas Eve menu got down-sized to a few starters and two seafood dishes.  If you know me, I tend to prepare for an army and was slightly worried at the scarce menu.  Undoubtedly, my concerns were baseless as I could barely finish the second seafood dish and there was still the Christmas sweets panettone, torrone, panforte, nuts and fruits. A good lesson for me.
Christmas Day
On Christmas morning before going to lunch, we first went to see sister-in-law who was already worn out as my nieces were up before 6am eager to open their presents. The girls were sure in good spirits and proudly showing off the new toys, with the 3-year old twins admitting that giving up their pacifiers to Babbo Natale (Santa) was worth the sacrifice – tells you how many presents they got! And yes, they are still without them as we speak – the magic of Christmas?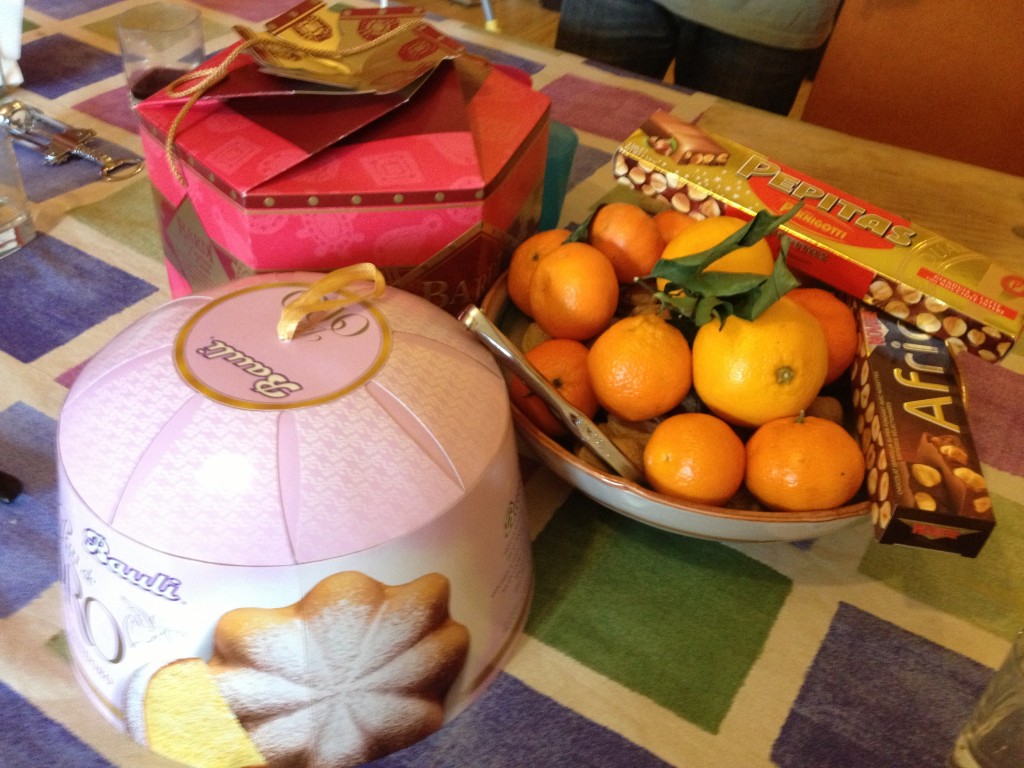 We went to lunch at my brother-in-law's and upon arriving, my niece was thrilled to see that Santa had also left her presents at our home. Done with opening up hers and her brother's presents, she asked if there were more on their way – she sure had high hopes! Lunch was the usual gluttonous sequence of dishes starting with appetizers to a whole array of desserts. Leftovers were a given not counting the verdure fritte (similar to vegetable tempura) which another family member forgot to bring.
Boxing Day (Santo Stefano)
A few days before Christmas there were talks of going on a day trip to Naples to visit family like we did last year.  Truth be told, I was looking forward to this as our Neapolitan relatives are great company and amazing cooks. Hospitality is second to none and while we emphatically tell them to keep it simple, meals are never less than grandiose.  Their claim is always the same "It's a modest meal" –  I guess the word 'modest' is relative.
We are no longer surprised at what's in store for us and nor are we surprised that lunch in Naples never ends before the sun sets.  However, Luca got a nice surprise – mushroom shaped pastries filled with extra dark dense chocolate cream which he has been craving for some time! After several antipasti, primi, secondi, contorni and dolci later, we all made our way to the couch to recover from the overdose.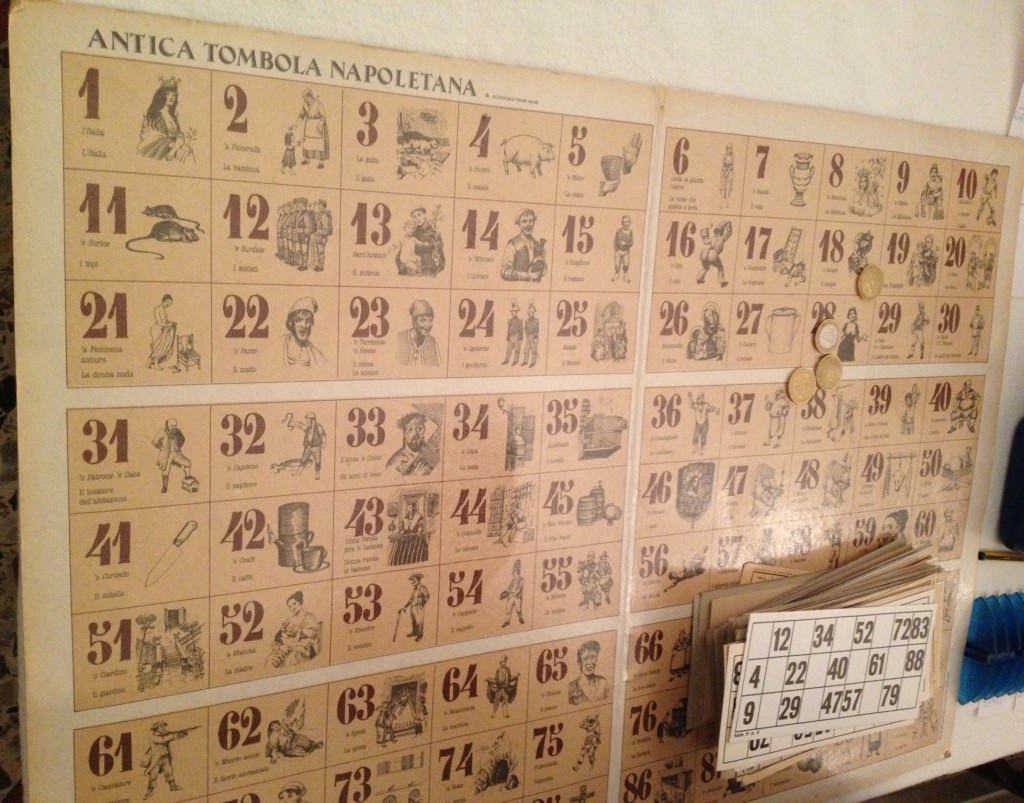 That evening succumbing to the pleas of my niece, we managed to squeeze in a round of Tombola prior to going back to Rome and we played it for money with the grand prize of €5.  All good fun especially as they kids had to read the numbers in Italian, English and the associated Neapolitan word – you can just imagine the commotion!
New Year's Eve
We had a few ideas in mind and the only thing we were relatively sure about was that if nothing materializes, we would spend New Year's Eve in Positano. Not a bad proposition but with 3 young children, my sister-in-law was looking for an Agriturismo where the kids can play outdoors.
I know that since this is peak season it would be a challenge finding any decent place with availability.  However, the news had reported that 8 out of 10 Italians would be staying home for the New Year's and with this in mind, we might find a place quite easily. Wishful thinking!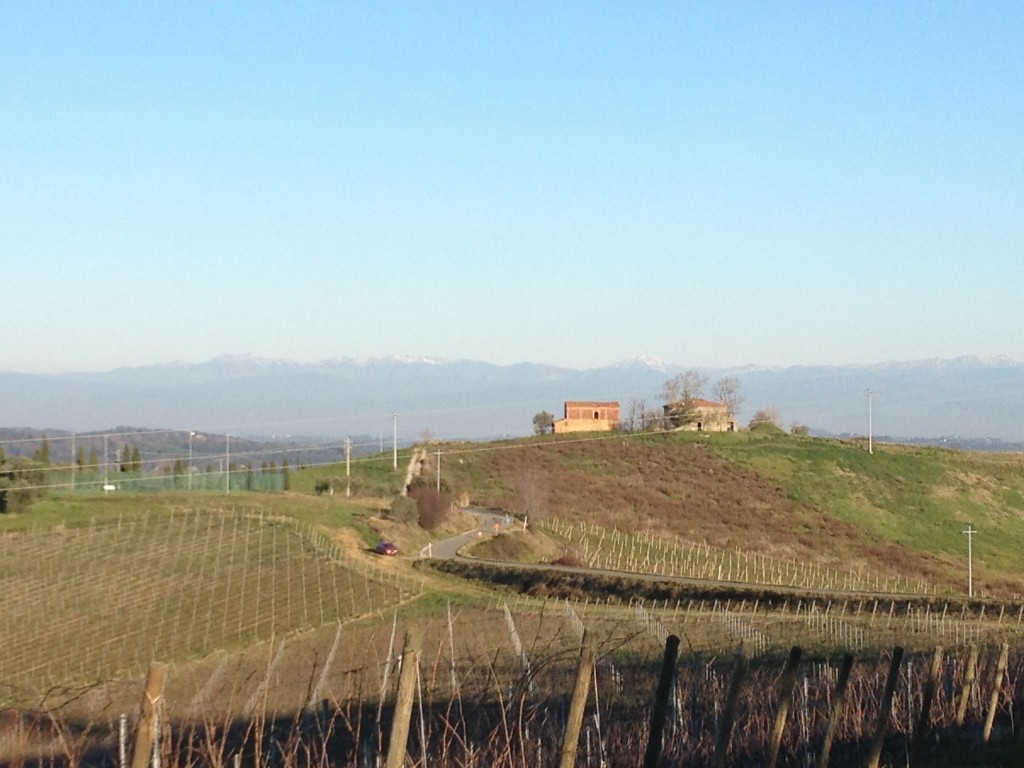 We tried for hours calling a good number of agriturismi in Tuscany and Umbria only to be told everything is full.  Somehow my sister-in-law found one which had an apartment for rent and though it was located much farther away than we would have liked, we didn't have much of a choice.
Traffic was heavy when we left and the journey took longer than expected much to the disappointment of my 8-year old who wanted to go horse-riding that day.  Imagine how distraught she was when we were told at check-in that the stables are closed for winter!
That's was the first of many disappointments we experienced at Castellare di Tonda. The property itself is remarkable, a central complex where the reception, mini-market, restaurant and bar are located and apartments spread out over an expansive area all with spectacular views.
The next disappointment was the Wi-Fi. When I saw they had free Wi-Fi for guests, I requested for the password which they printed out for me. Little did I know that area where the apartment was located is one of a few that doesn't have coverage. My question then is "Why even print out a password?"

The apartment we rented was a 3-bedroom and had thought daily cleaning was included.  Not so. Toiletries and toilet paper were provided when we checked in and when we asked for additional supplies the next day, we were told we had to buy our own.
The day we arrived, we had dinner at the restaurant where they had a huge buffet spread.  I seldom see this setup here in Italy and would have accepted baked pasta but was I unimpressed when I saw trofie with pesto sitting in warmers. Sadly, the quantity didn't make up for the very average quality.

The next evening, we opted not to join the New Year's Eve dinner (cenone) at the restaurant as we know the kids would not be able to make it to midnight.  We did order some baked pasta dish from the restaurant and had bought salsiccia along with some groceries in the nearby town that morning to prepare a simple dinner at home. I think we hadn't recovered from the Christmas meals as we struggled to even finish the salsiccia and barely had dessert.
Befana
If you have never heard of Befana, here's an adorable video as to what La Befana is all about from an Italian girl.
My nieces and nephew got presents and not enough coal – a sign they must have been pretty well behaved this past year.  And of course, there was food involved!  Since it was Sunday, it was more like any Sunday lunch just with presents involved.
While the Christmas holidays are over and things are back to normal (i.e. back to work and schools have reopened), the next festival is Carnevale which falls in February. Soon, we will see an abundance of frappe and castagnole in many bakeries, bars and pastry shops.  More eating to do!
Hope you have a wonderful holiday spent with family and friends!  What was most memorable for you?