Living in Rome definitely has its challenges and especially so this week!  First the Occupy Rome protest which turned violent last Saturday and today, the rain that brought the city to a halt.
Protests, Strikes and More
Rome has more than its share of protests and strikes but rarely are there riots or weather conditions which completely take the Eternal City by surprise.
Last Saturday, we knew there was going to be a protest which would end up in Piazza San Giovanni in Laterano. Somehow events always end up there and living in that neighborhood, we knew we had to run all our errands in the morning. In our minds, it was yet another protest and little did we expect it to turn violent.
The problem started in the Monti area and escalated near Piazza San Giovanni in Laterano causing millions of euros worth of damages.  We saw all this on TV and while we heard helicopters overhead, we were not affected. Obviously, we stayed home the whole afternoon and evening. Check out this photo slide from Katie Parla from Parla Food.
The day after, we ventured out and while things seemed to have gone back to normal, the burnt cars still parked along the road were evidence of the events that took place.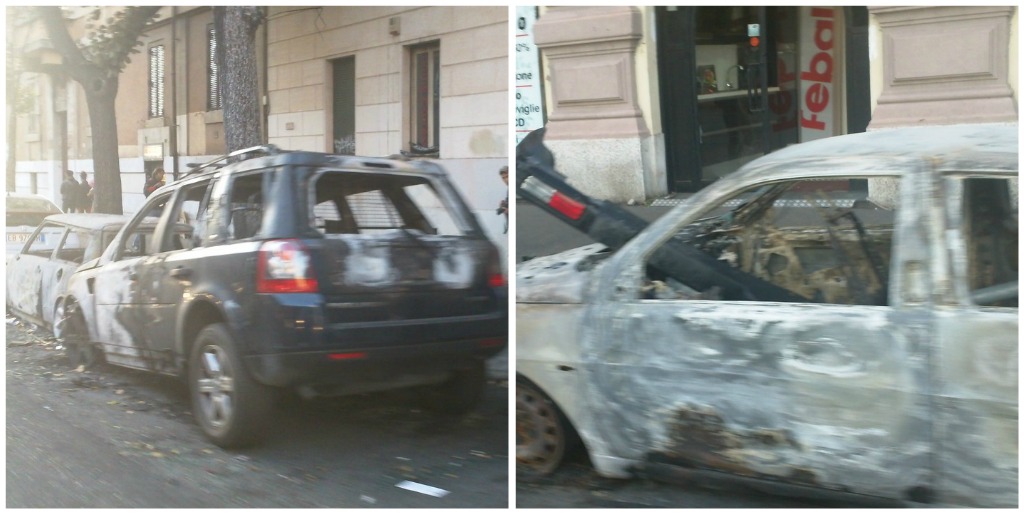 Challenges of Living in Rome:  Weather
In general, Rome experiences mild winters unlike it's northern counterparts. While it does get cold, seldom below 0 C, there are plenty of sunny days too. However, when it rains, it can get chaotic.
This was what happened today and more. Since living in Rome, I often check the weather forecast to decide what to wear. Although there was mention of rain today, it isn't usual for this time of year.
That was why we were alarmed this morning when we got a call from my sister-in-law telling us that her area was flooded. She couldn't take her daughter to school as the water was knee-high. We looked outside our window and fortunately that was not an issue in our area.
Here are some slides to show you how bad it was in some areas.
The rain wasn't heavy and I have seen worst but it was relentless. Traffic was ridiculous where a 20-minute journey took 3 hours and service of Metro A was temporarily stopped due to the downpour. Look at the video below which was taken at a stop on Metro B. Unreal!
I had plans for the day but decided to cancel everything. It just wasn't the right day to be out and about. If you still need to get around and plan to take public transport in Rome, check the ATAC website for the latest updates (it does experience problems when it gets too many hits!)
Yes, rain brought the Eternal City to its knees and when Mother Nature decides to have her say, stay home and have some hot chocolate (with whipped cream, of course).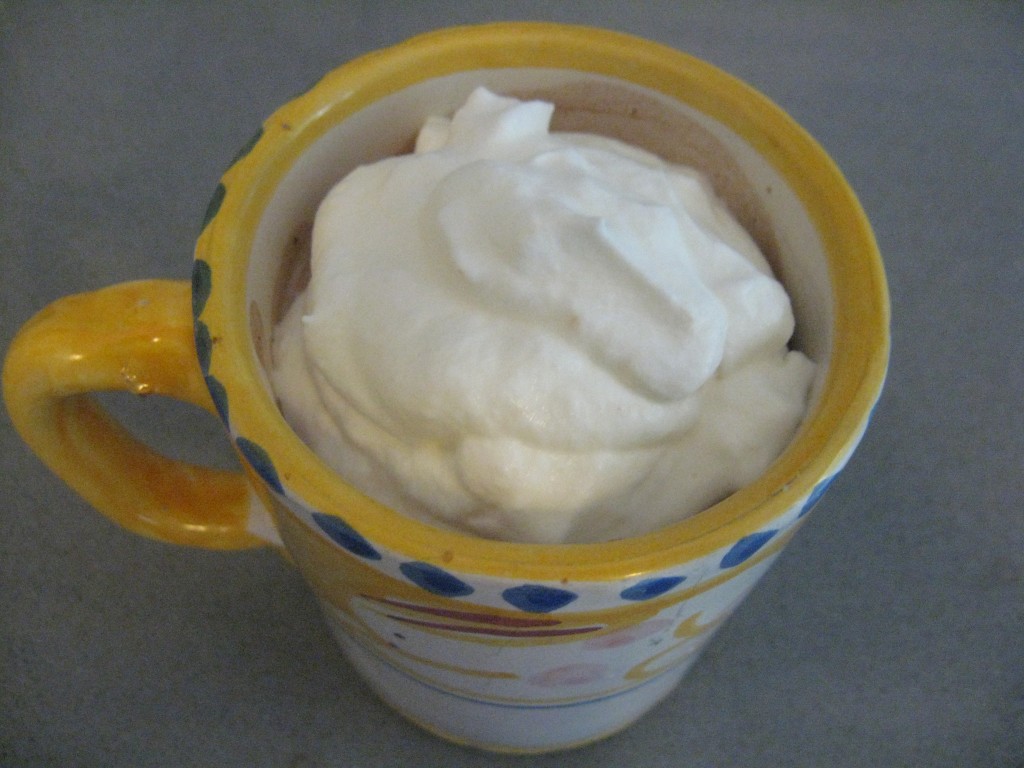 On days like this, frustration kicks in but at the same time, deep down inside, you know the challenges of living in Rome is part of the experience/drama of it all.
Were you affected by any of these events and what other challenges have you experienced living in Rome?