That's all there is to the ricciarelli recipe? This was my reaction when I was researching some ricciarelli recipes online.
I have always seen ricciarelli sold in supermarkets during this time of the year but never thought much about them as pandoro, panettone and variations of them are the main "dessert" on most Italian tables for the holidays.
However, when I posted the question "What is your favorite Christmas dessert?" on Twitter, someone surprised me by saying "Ricciarelli".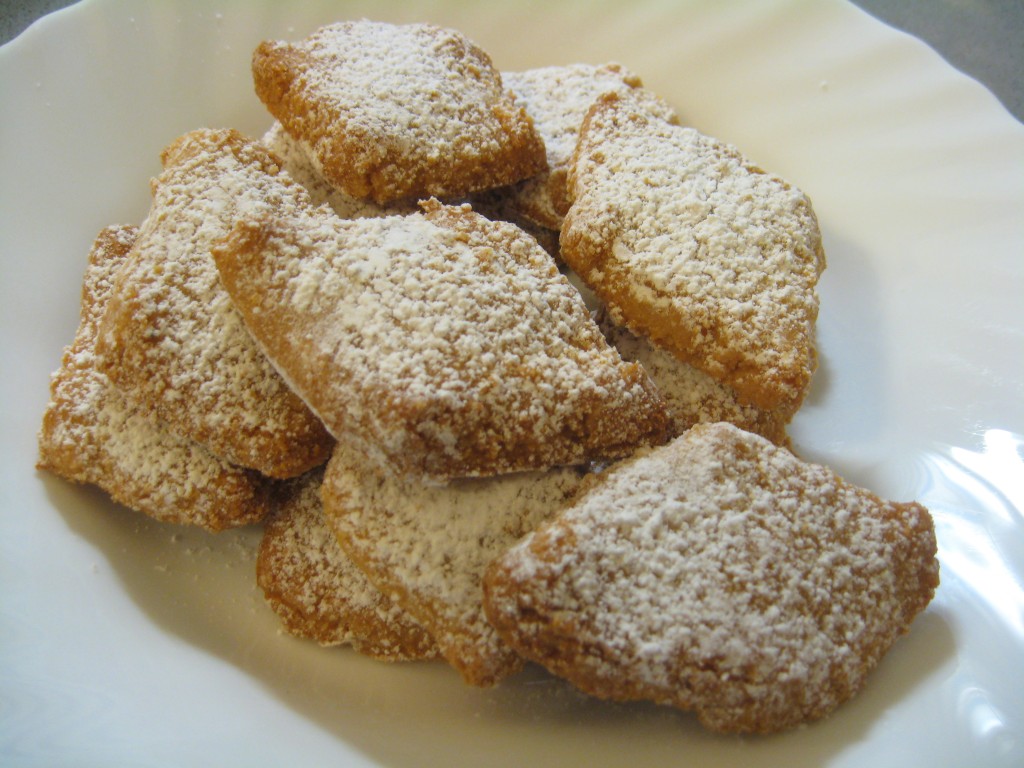 This got my attention and I looked it up to learn more about this lesser known Italian Christmas treat.  Ricciarelli is an Italian cookie originating from Siena and with almond flour as its main ingredient.
As you know, I love desserts made from almond meal  such as torta caprese which I made yesterday to bring over to a friend's for dinner.  With some almond meal remaining, I thought this was the perfect opportunity to make some ricciarelli.
Ricciarelli Recipe
I have adapted the ricciarelli recipe below from Piatti Toscana and Al Femminile.  It makes more than 25 cookies.
Ingredients
300 grams almond meal
200 grams sugar
2 eggs whites
150 grams icing sugar (powdered sugar)
grated rind from one orange
1 tablespoon of honey
additional icing sugar for dusting
Directions
1. Mix almond meal and sugar together.
2. Beat the egg whites until still peak forms.  Add to the mixture above.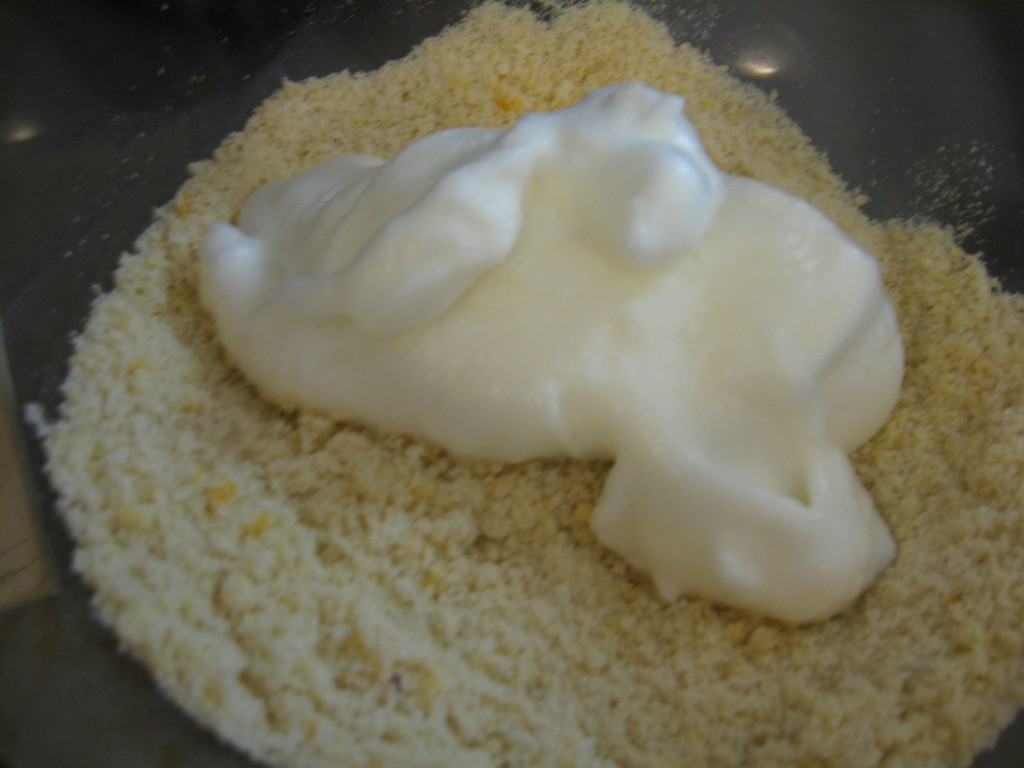 3. Then add icing sugar, grated orange rind and honey. Mix well to form a dough.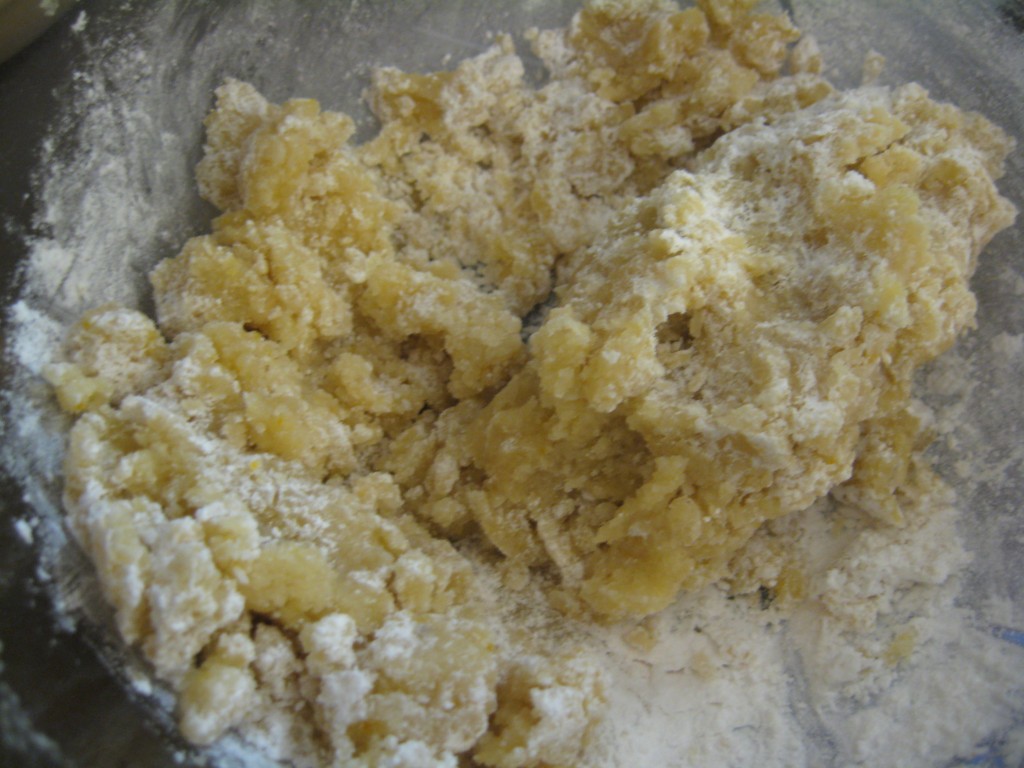 4. Roll the dough out and form diamond shape cookies.
5. Place them on a baking sheet and dust the cookies with icing sugar.  Let them rest a couple of hours for them to dry out before baking.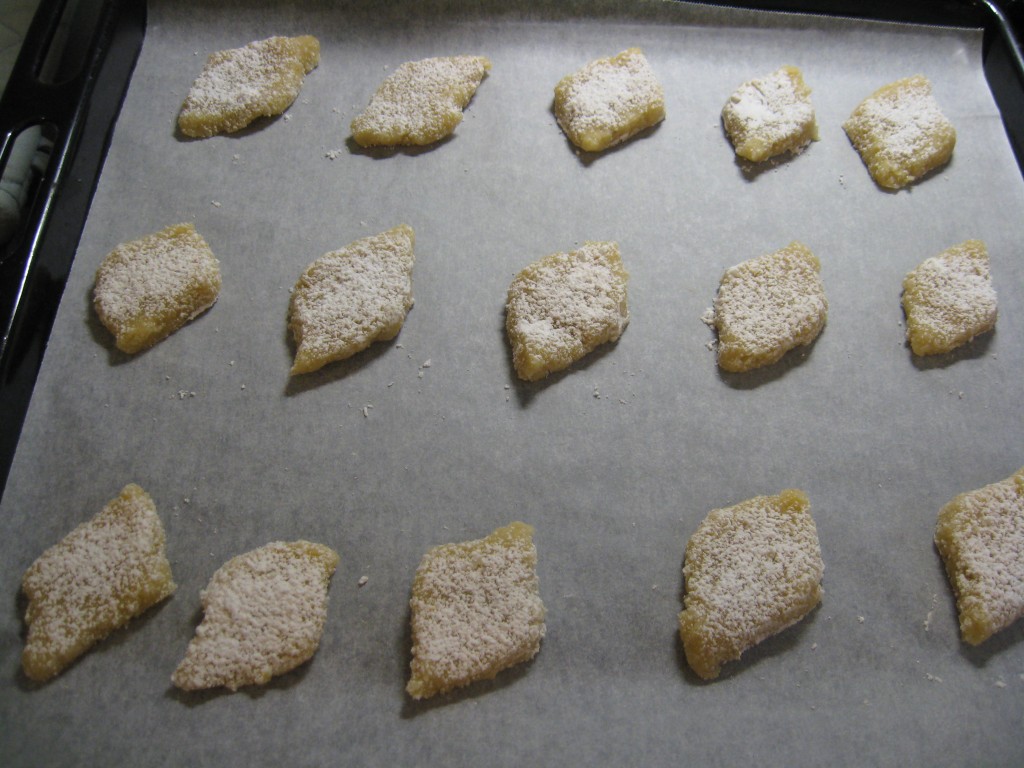 6. Bake at 140C degrees for 15 minutes. Don't over bake them which I did.  They are not supposed to be brown.
That's it! I am always surprised to discover that it's not complicated to prepare a tasty Italian dish or dessert. This is the beauty of it all, simple and absolutely delicious. This ricciarelli recipe definitely fits this description.