I knew I needed to find out this seafood recipe when I saw a picture of this dish posted on MyMelange's Facebook Page during her visit to Puglia.  It reminded me so much of paella which I love and make at home.  This dish was still on my mind when another blogger, who is doing research in Puglia, also shared a photo with a sign "Potato, Rice and Mussels".
I found many variations of this seafood recipe and it was sometimes called tiella, taiedda or taieddhra.  Some also used zucchine and as I have never tasted this dish nor been to Puglia, I didn't know which was authentic.
At the end, I decided to go with a Mamma's recipe.  As we all know, the mothers, grandmothers, and aunts in Italy are the best cooks. Below is the video of this seafood recipe but without the measurements.  That's the way I usually love to cook! However, as it was my first time making this dish, I needed to have some guidelines and used this recipe from velocissimo as a guideline.
Seafood Recipe: Potato, Rice and Mussels
Ingredients – Serves 4

1 kg potatoes
1 kg mussels (also one and a half kg if you desire)
1/2 kg rice
One medium onion
5-6 tomatoes
handful of breadcrumbs
grated parmigiano (parmesan)
chopped fresh parsley
Extra virgin olive oil, salt and pepper to taste.
Directions – Prep Time: About 30-45 minutes

I basically followed the video except that I boiled the mussels to ensure they open and used the broth for the dish instead of water. Take time to clean the mussels well.
Here are my pictures layer by layer.
1. Oil the pan and add thinly sliced onions.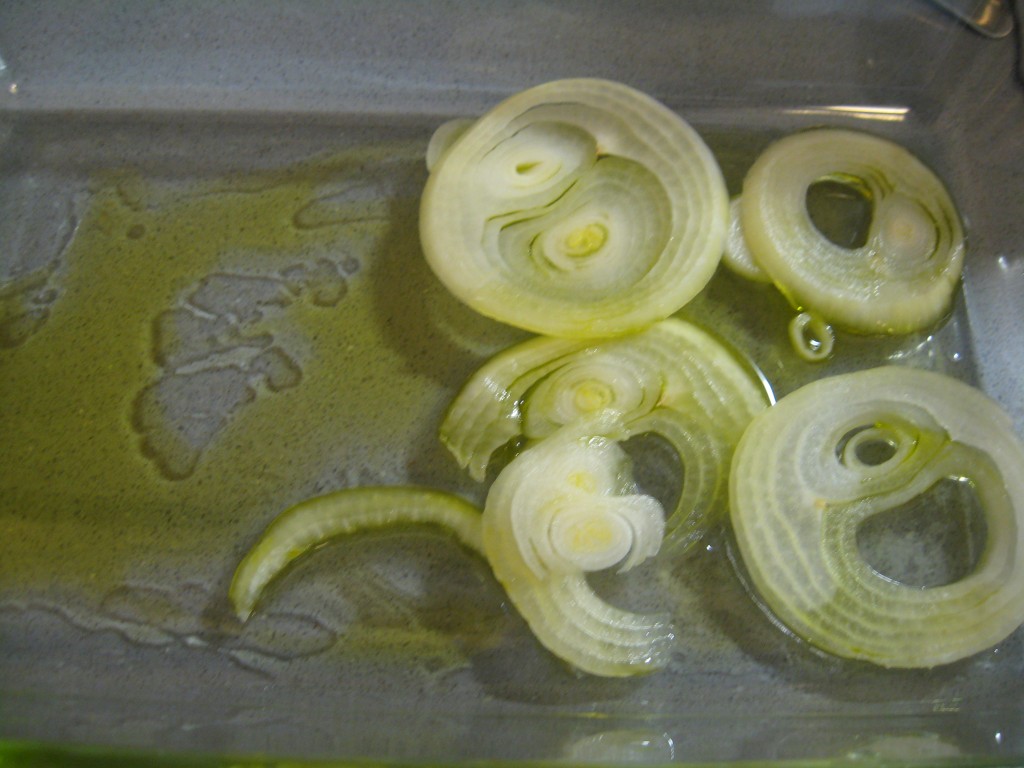 2. Add the thinly sliced potatoes in one layer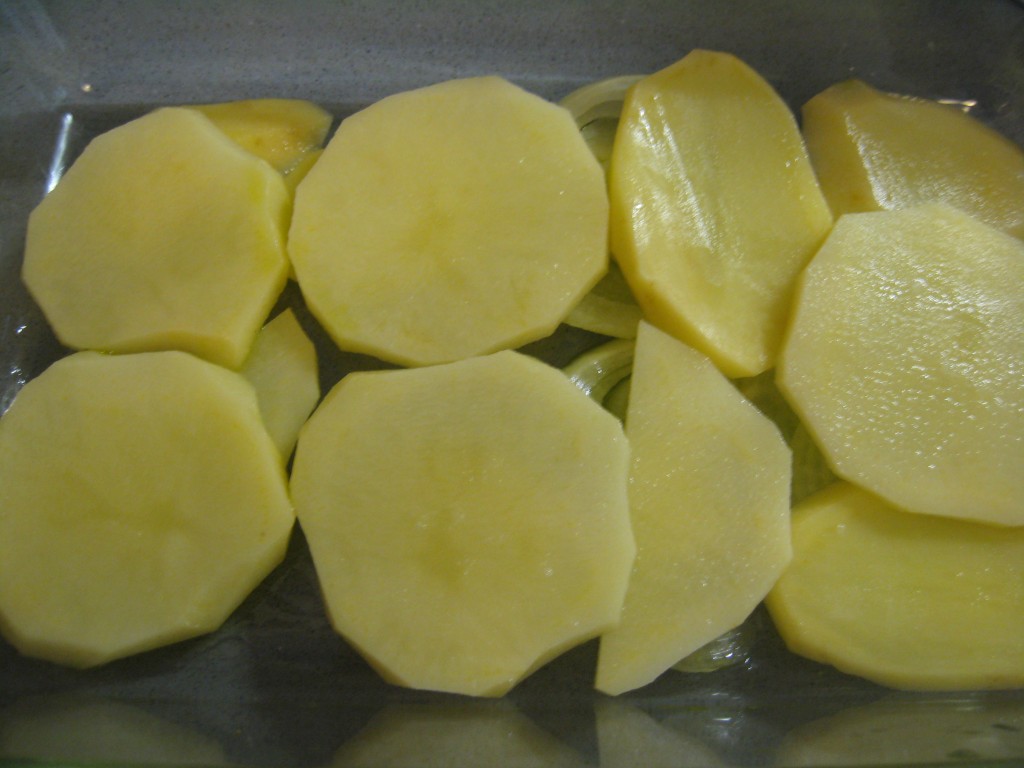 3. Add 1/3 of the chopped tomatoes.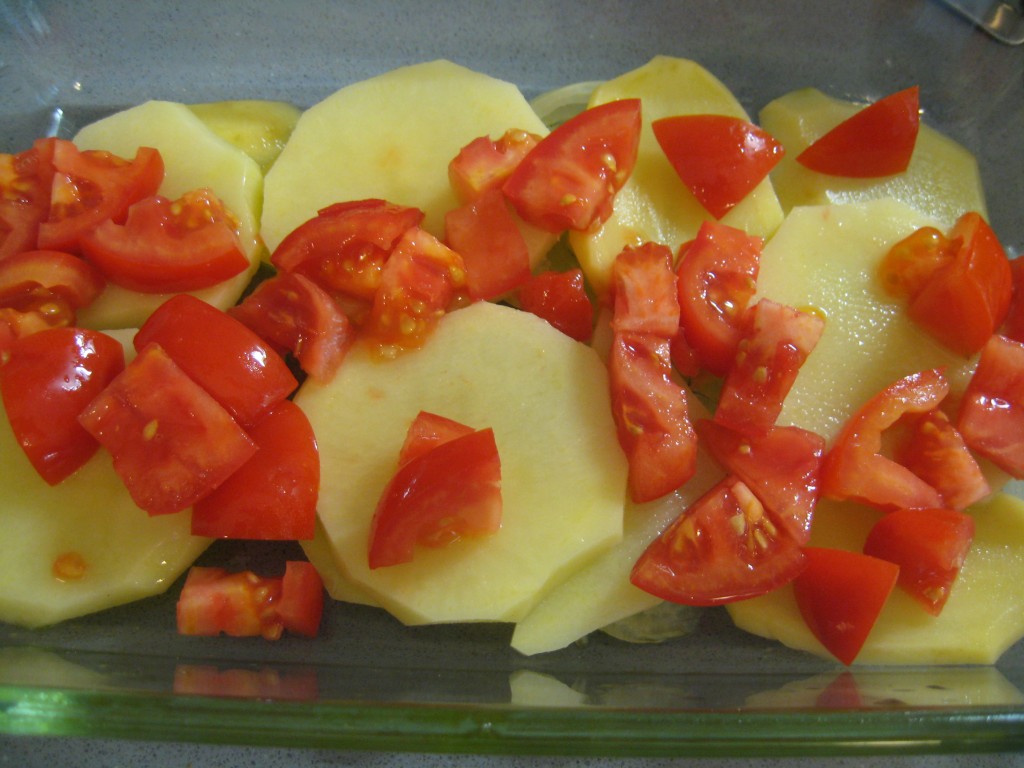 4. Then add some of parsley, parmesan, salt and pepper to taste.  Drizzle olive oil on top.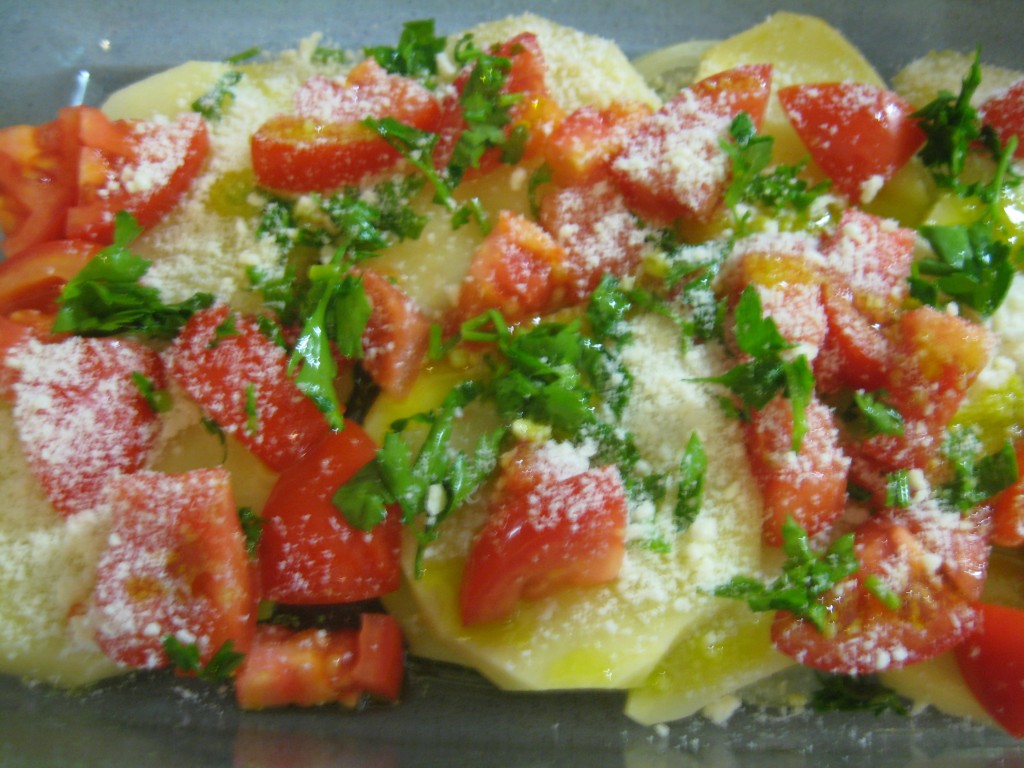 5. Add the mussels.  I removed most of the mussels from the shells but kept a few intact.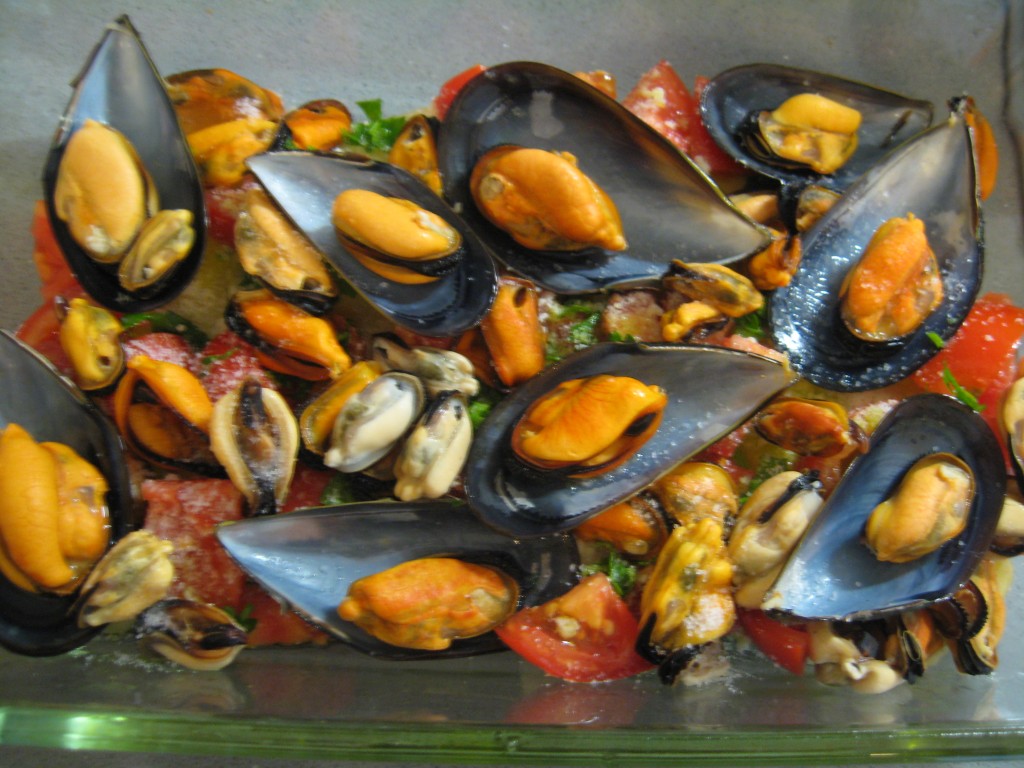 6. Add the rice.  I soaked it following the instructions in the video.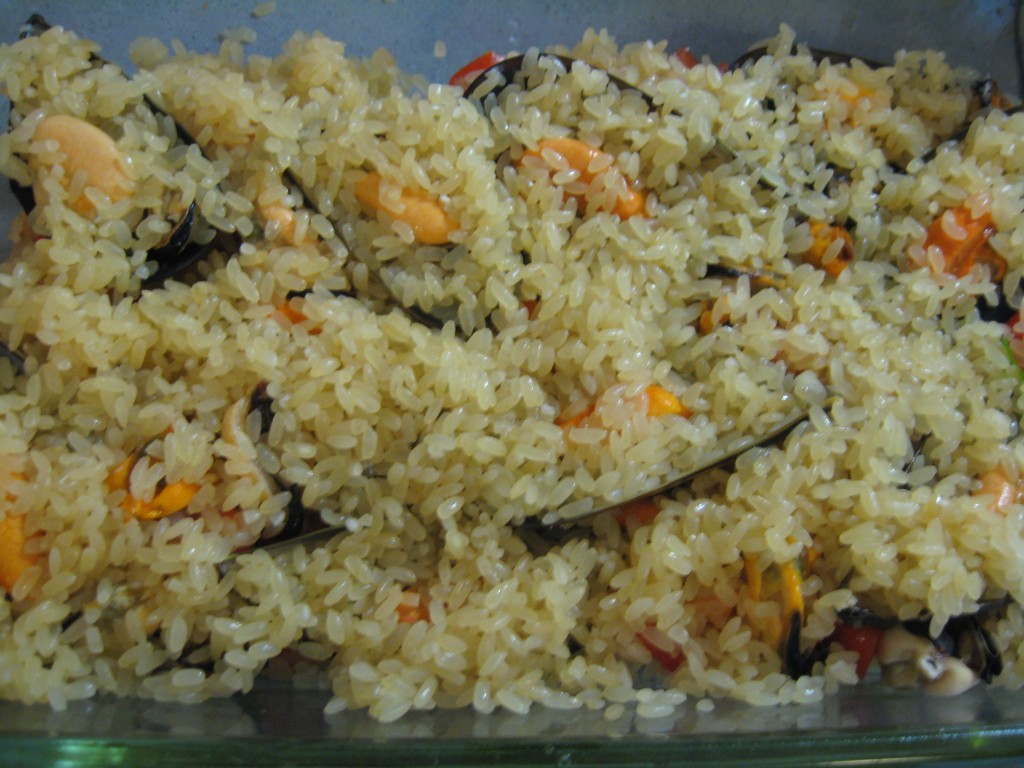 7. Add another layer of tomatoes followed by parsley, parmesan, salt and pepper.  Drizzle some oil.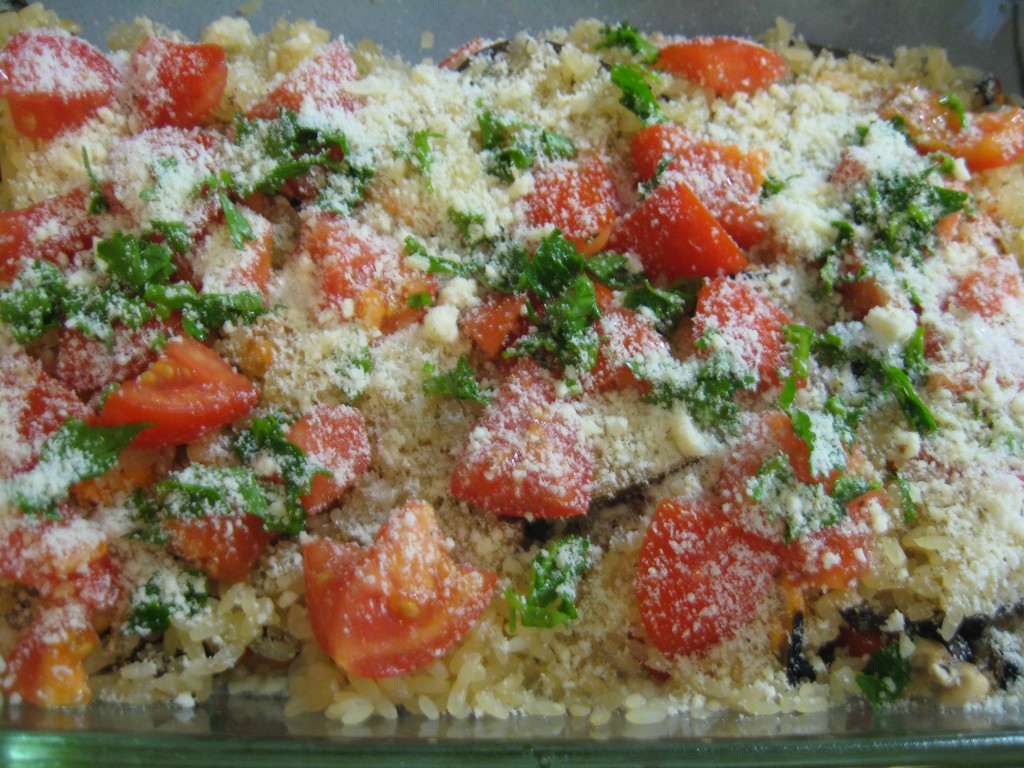 8. Then another layer of potatoes, parsley, tomatoes, parmesan, salt and pepper.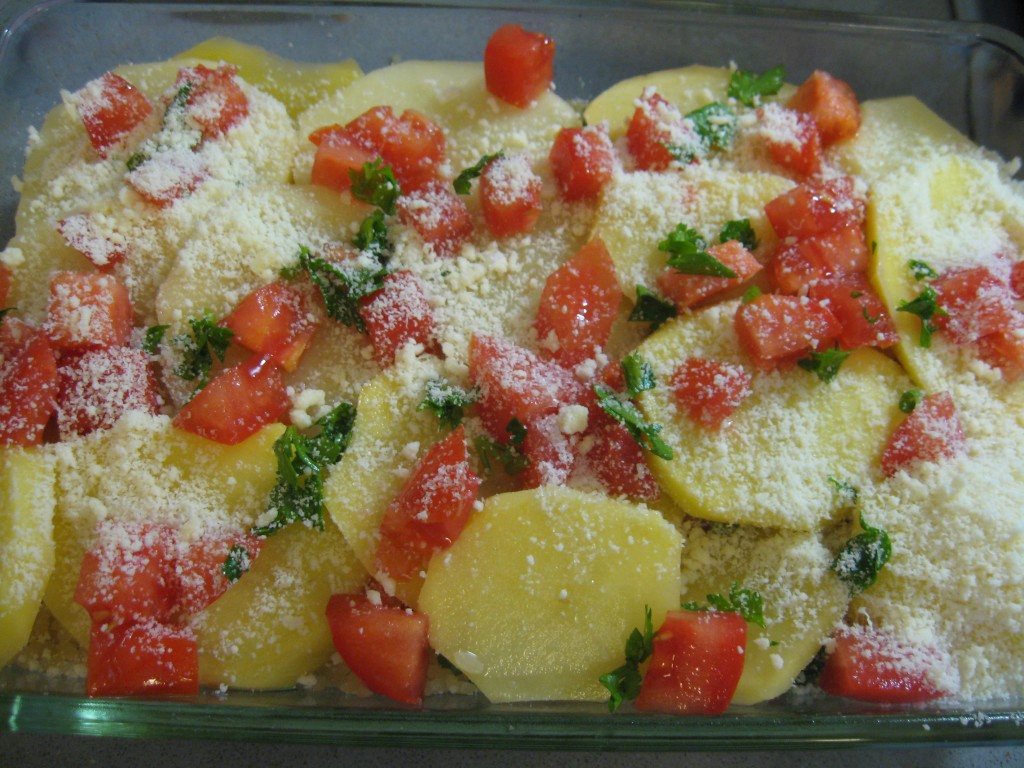 9. Yes we are almost done…sprinkle breadcrumbs and drizzle olive oil.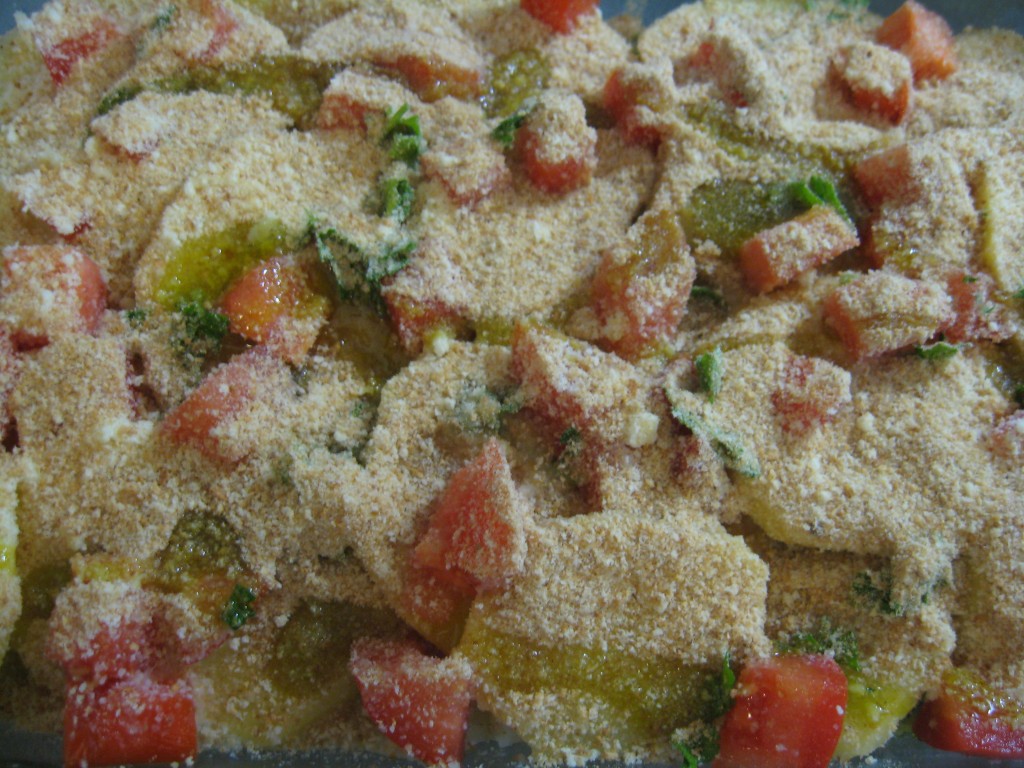 10. To add water or broth, pour it in from a corner and stop when you see the water level has reached almost the surface on all sides.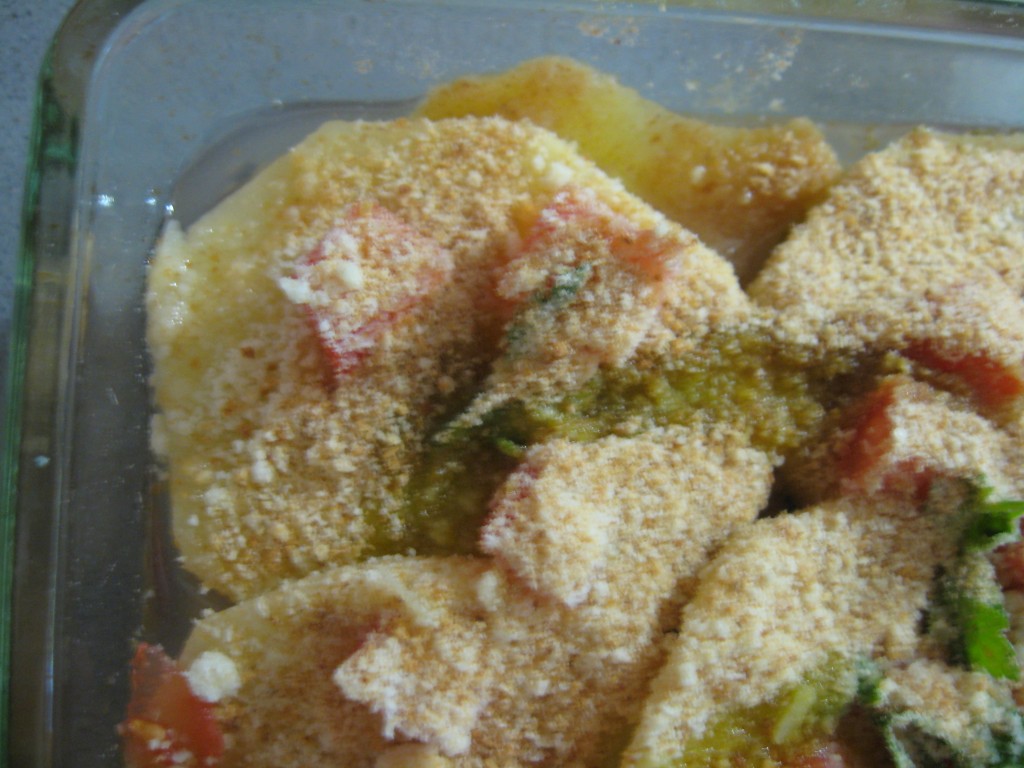 11. Bake 250C for 20 minutes in the oven on the lower rack, then another 25 minutes at 180C on the middle rack.
12.  Here's the result!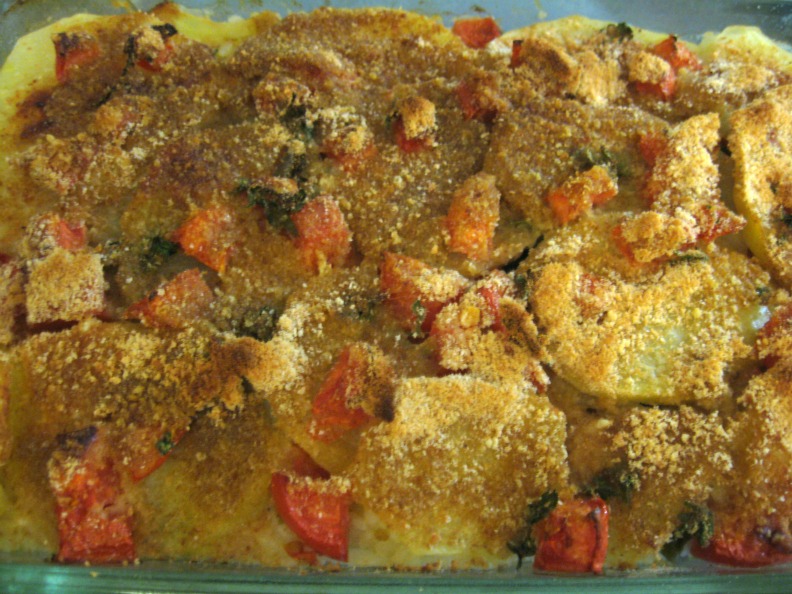 We really enjoyed this dish and since it's tradition to have only seafood dishes for Christmas Eve, this is an option.  I am thinking about making this seafood recipe together with the minestra di ceci (chickpea soup) with swordfish.  It will be something new on our table but the fact that I can bake it ahead of time, is a plus.
What is a traditional seafood recipe for your family on Christmas Eve?