This Italian soup is one of my favorites.  Last winter, I had chickpea soup when my sister and I went to Settembrini for lunch.  The combination of this soup with swordfish was unforgettable!  Even a year after tasting that dish, I remember it so clearly but never had the chance to recreate it.
This morning, as it was cloudy and there was the threat of rain, I decided this was the perfect time to make this Italian soup.  It's also Friday which means the fishmonger near the house is open and I would easily find swordfish.
I did a very brief research and used this Minestra di Ceci recipe but left out the pasta. It's a simple dish to make and adding the fish and potato chips just make this dish good to great!
Italian Soup Recipe: Minestra di Ceci adapted from Prodotti Tipici Toscani
Ingredients – Serves 2

250 grams of ceci (or canned ceci)
2-3 tablespoons of tomato sauce
2-3 tablespoons  of extra virgin olive oil
1 – 1 1/2 cups of water
salt and pepper to taste
1 clove of garlic
Directions
1. If you are using dried chick peas, soak them for at least 24 hours. Then boil then in lightly salted water for two hours.
2. As mentioned, I used canned chick peas.  It's much faster but remember to remove the skin. This was not difficult but time consuming.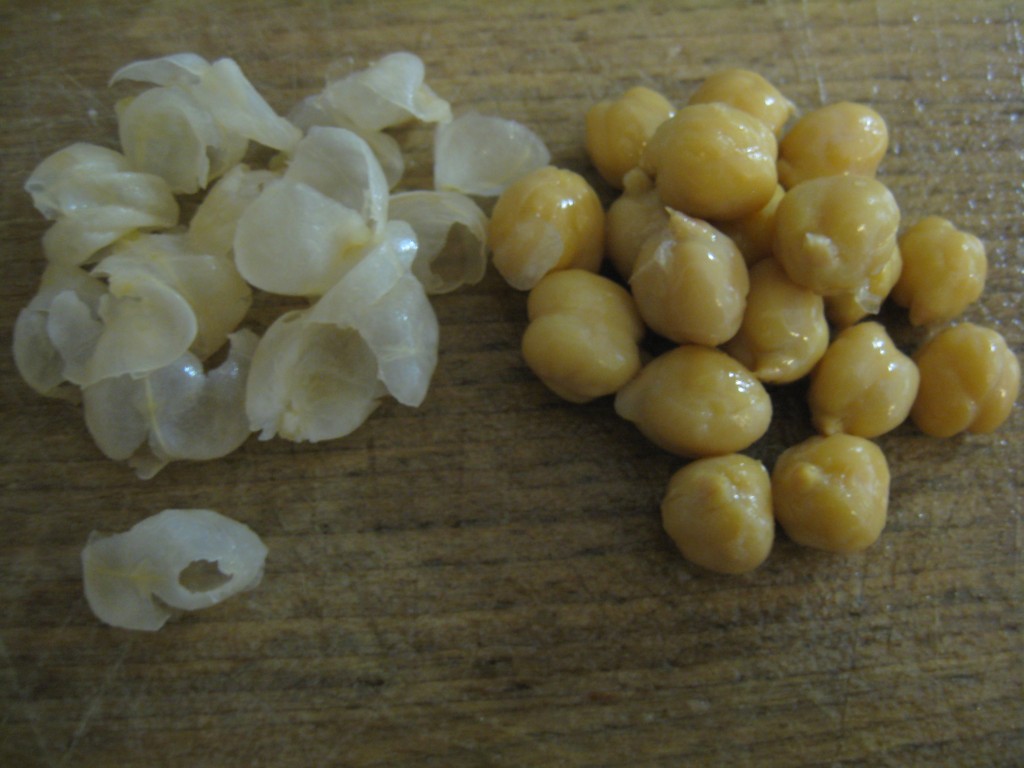 3. Puree the chick peas.  Alternatively, you can use a fork to mash them and puree them once cooked with a hand mixer.
4. In a pot on medium heat, add some olive oil and the clove of garlic. When the garlic is slightly browned, remove the garlic.
3. Add chickpeas, tomato sauce and the water.  If you want a less dense soup you can add more water.
4. Cook the soup for about 10-15 minutes. Few minutes before it's done, add some rosemary, salt and pepper to taste.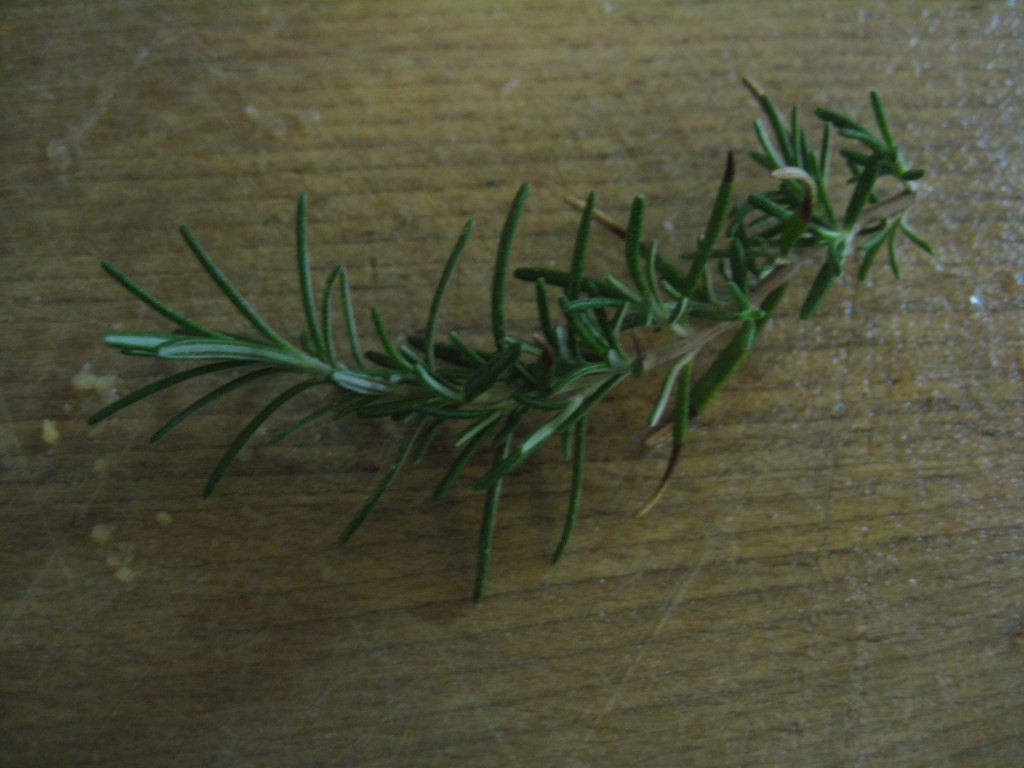 5. If you used a fork to mash the chickpea, you can use a hand mixer to puree the soup so it's nice and smooth.
6. Drizzle some olive oil before serving.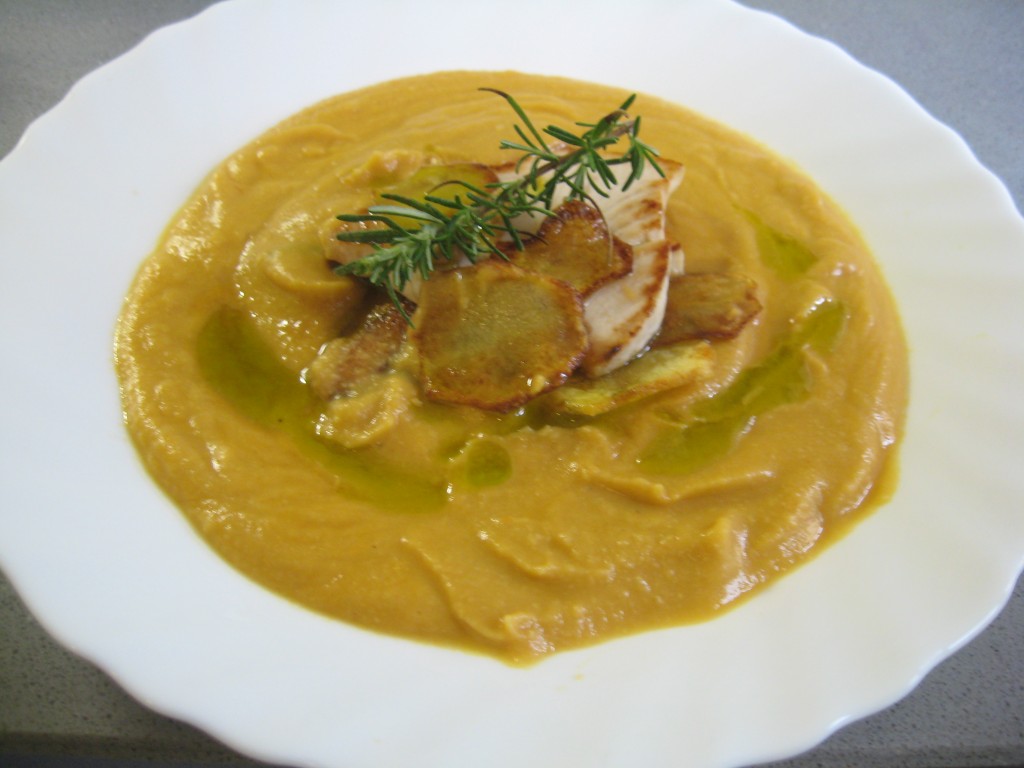 Tips
While the soup was cooking, I cooked the thinly sliced potatoes and the swordfish.  This soup was dense and it felt more like a crema di ceci.  The next time around, I plan on adding a bit more water but overall, it was so flavorful, hearty and satisfying.
To speed up the process of removing the skin from the chickpeas, here is a useful resource.
Over To You
In general, I love soup and winter is definitely the perfect season for them.  What's your favorite Italian soup?