When my sister-in-law made this dish late last month, I asked her for the recipe as it was perfect for a chilly autumn's day. I've made potato gnocchi before but never tried making gnocchi alla romana and this version makes it even more alluring as I love pumpkin.
It is a surprisingly easy Italian recipe and while my sister-in-law forgot to give me the recipe, I found this one online which I've adapted. I've also halved the recipe below and it worked out perfectly.
Gnocchi di zucca alla romana (Serves 4) 
Ingredients
200 grams semolina flour
300 grams roasted pumpkin
750 ml milk
70 grams butter + 1 tablespoon of butter
70 grams Parmigiano Reggiano
Fresh sage, salt and nutmeg as needed
Directions
1. To make the roasted pumpkin, preheat oven to 200C. Remove the skin and cut into chunks preferably of equal size. Place them on a sheet lined with baking paper and roast for 1 hour to an hour in a half.
2. Let them cool and put them through a potato ricer or food mill. (Note: I used a potato masher and though not as fine, it worked out good enough)
3. In the pot, add milk, salt and a tablespoon of butter. Bring to a simmer.
4. Lower the heat and add the semolina flour. Stir constantly with a wooden spoon for 8-10 minutes until thick.
5. Then add the eggyolk and pumpkin. Mix well.
6. Spread the mixture onto a sheet of baking paper. Place another sheet on top and roll to a thickness of 2 cm.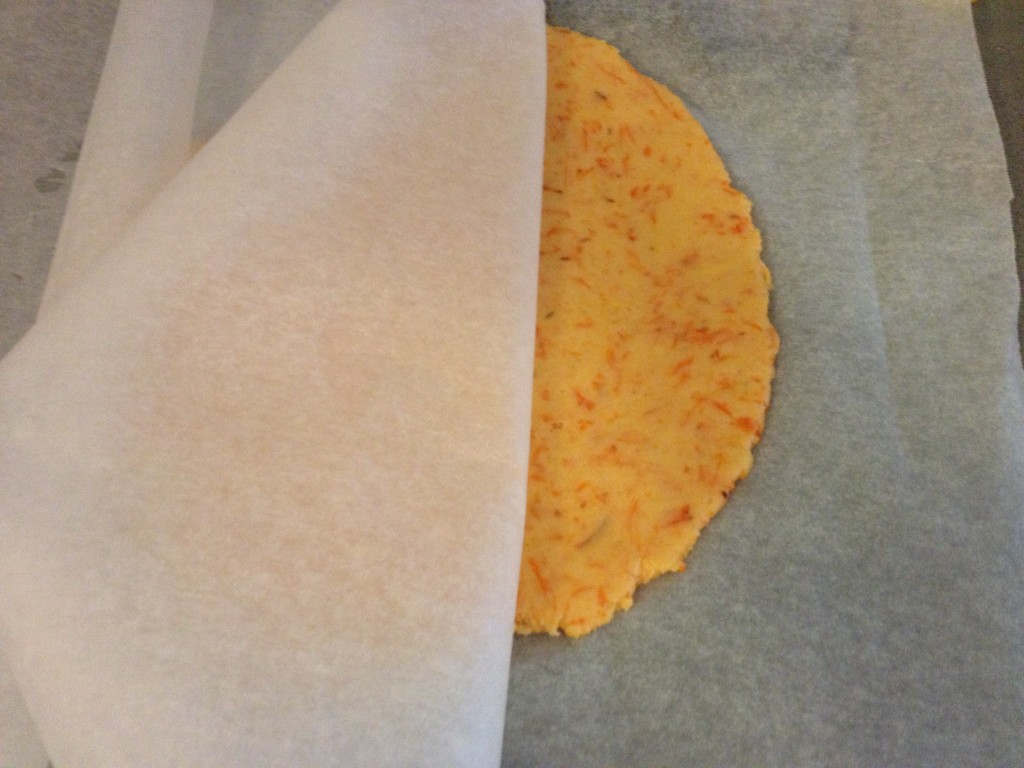 7. Let it cool for about an hour and cut out rounds using a round cookie cutter. You can continue to roll out the scrappings and cut out more rounds like making cookies.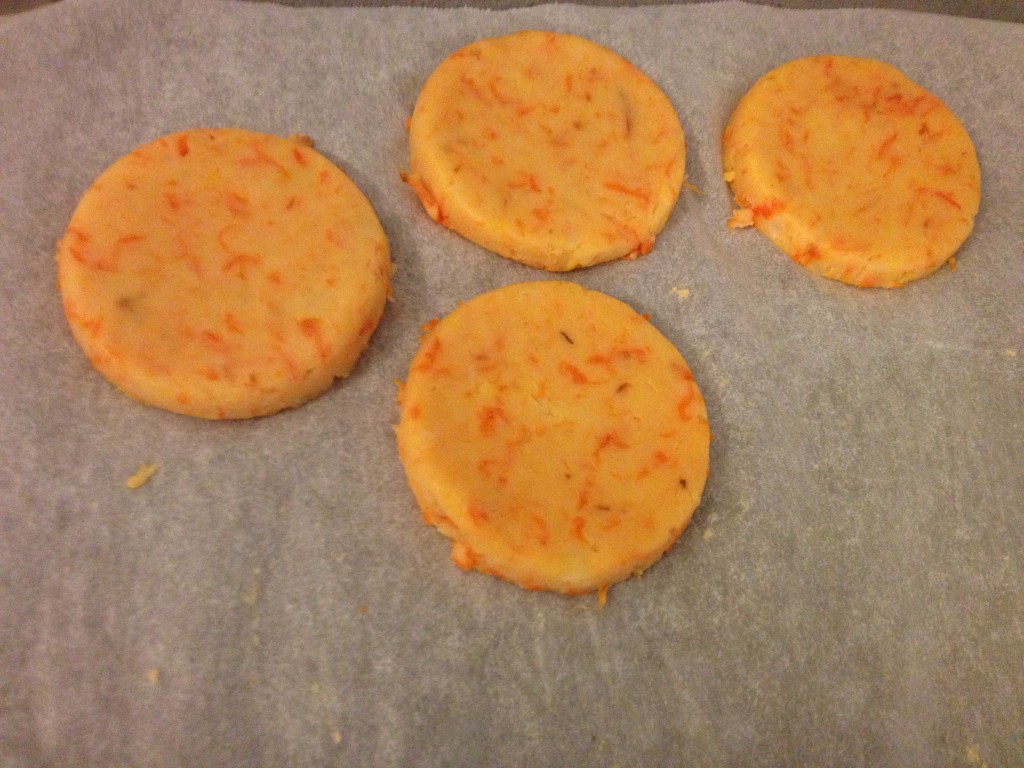 8. Butter the baking dish and arrange the rounds, slightly overlapping them. Add the cut sage, dot with butter and generously sprinkle parmigiano reggiano.
9. Bake at 180c for 30 minutes until golden.
Not too difficult right?  Try out this easy Italian recipe and you could even consider serving this on Thanksgiving. Your family and friends will be impressed. Let me know how it turns out for you and Buon Appetito!!