If you don't already know, football in Italy is huge on any day and reaches fever pitch levels when the national team is doing well in international tournaments. Today is the case in point as Italy is in the Euro 2012 finals!
This past Thursday, Italy defeated Germany 2- 1 in the semi-finals of the 2012 UEFA European Football Championship better known as Euro 2012 in a spectacular game that brought them to today's final showdown between Spain.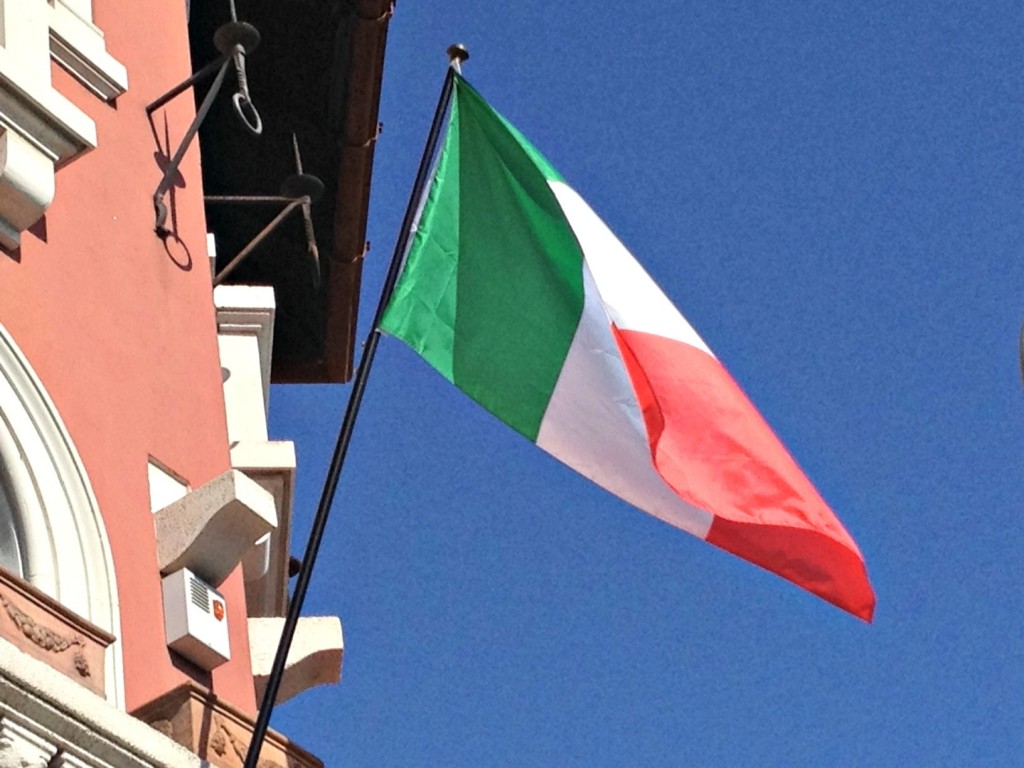 For that game with Germany, the news reported that 23 million were watching it in Italy, a third of the population.  That's how crazy people are about football in Italy!
With some many challenges taking place in Italy, the economy, the recent earthquakes in Emilia-Romagna, match-fixing investigations in Serie A, this is a bright spot and (almost) everyone in Italy is excited about this final match.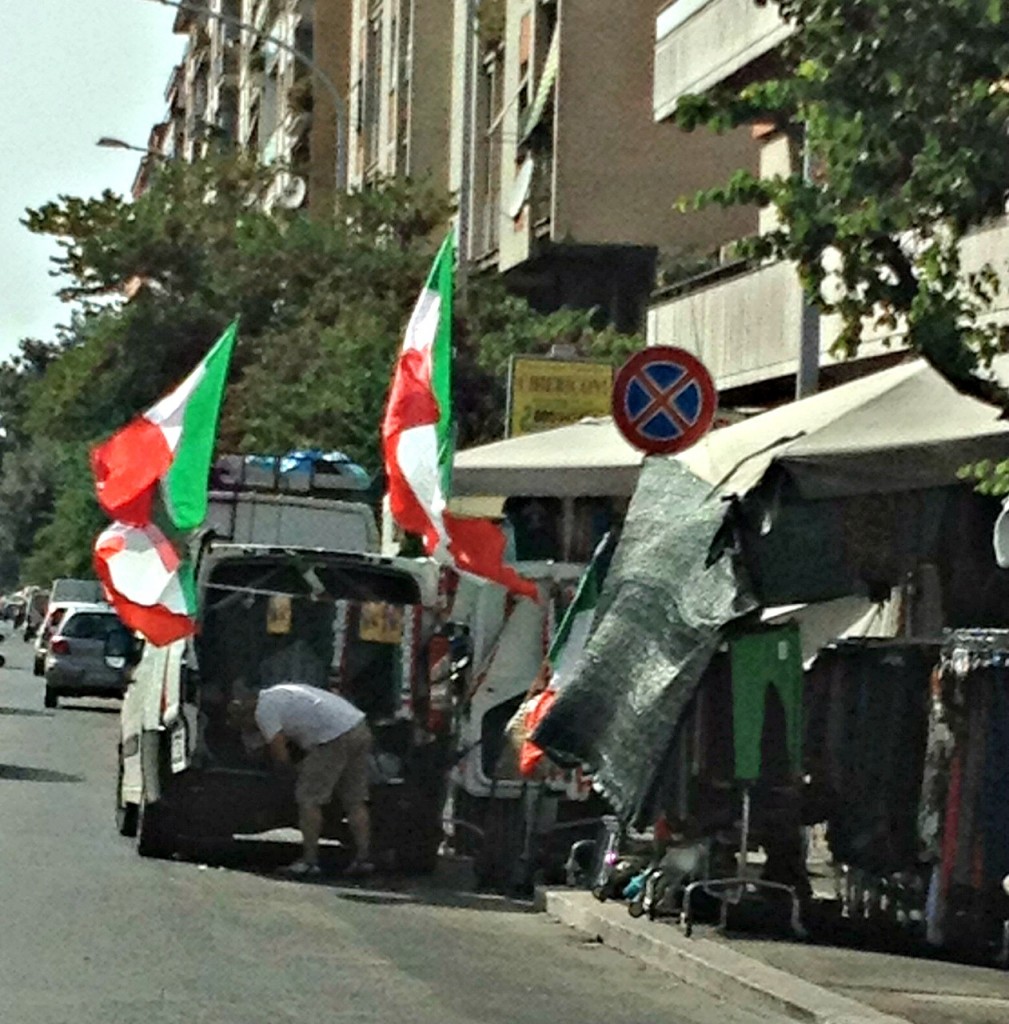 Just a quick overview – Spain and Italy were in the same group and played each other in the group stage where they drew. Italy made it through to the quaterfinals against England and won as a result of penalties.
Maxi screens are set up in various cities and in Rome, the main venue is Circo Massimo where they expect 200,000 fans!  I clearly remember when Italy was in the finals of World Cup in 2006, and won.  That was my first year here and the atmosphere was electrifying and magical.  Today, it feels that way.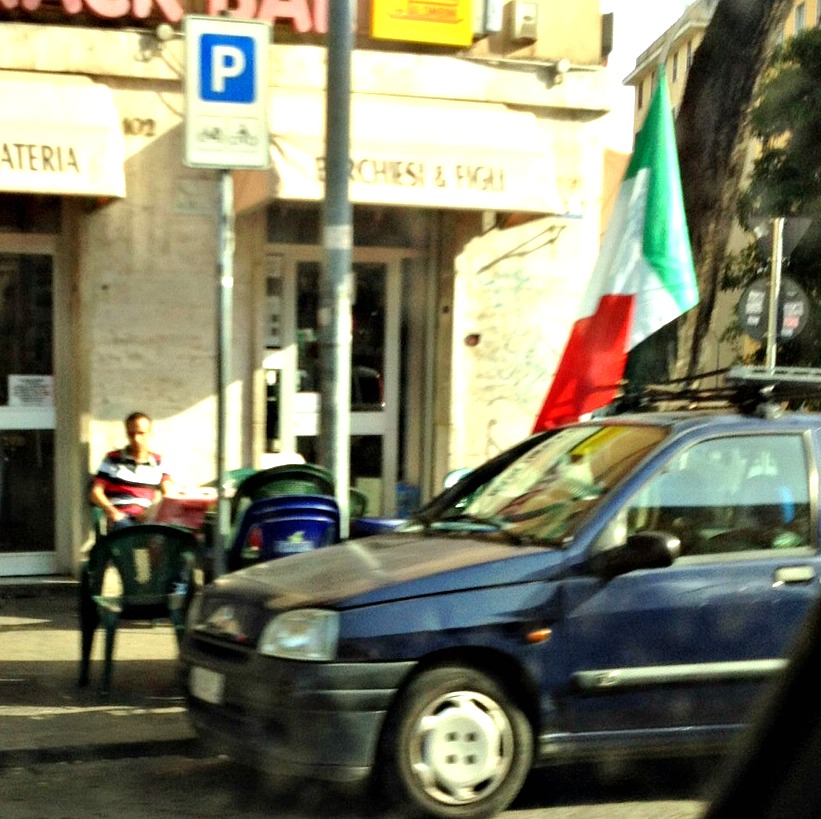 Just coming back from Positano, you could see the Italian flag everywhere there too.  If there is anything that unites Italian, it has to be football!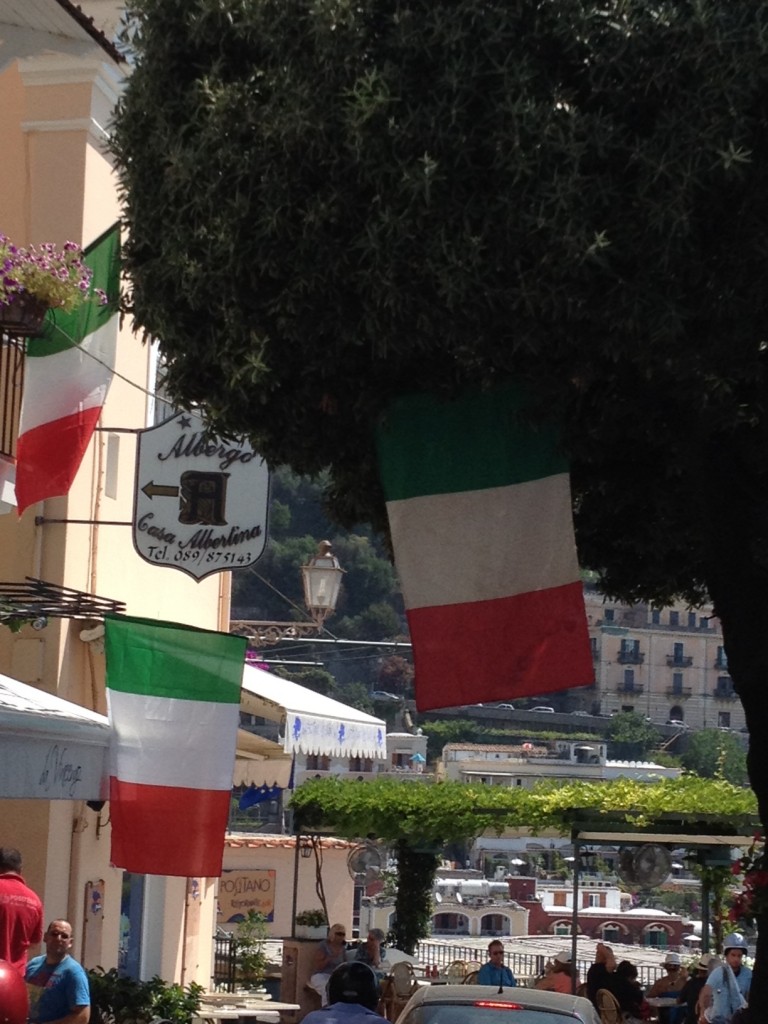 There are flags on sale and others walking around wearing the flag.  People are already waving the Italian flag from their cars and honks are going off.  And while it was impossible to sleep when Italy won the World Cup, I am looking forward to the noise.  It has been a while and with the game 15 minutes away – FORZA AZZURRI!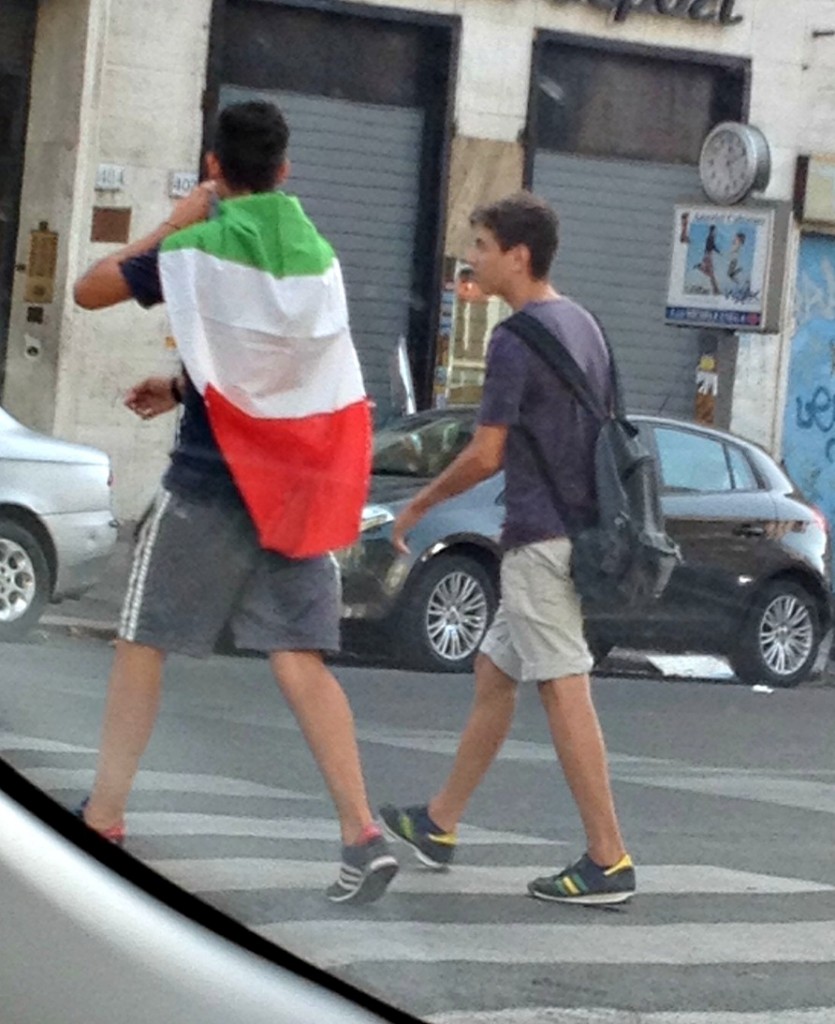 Where are you watch the Euro 2012  finals this evening?