For me, celebrating Christmas in Rome starts on December 24th.  Even before moving here, when we would be back in Rome for the holidays, the main focus was the Christmas Eve feast.  This, however, varies from household to household.
My sister-in-law's in-laws, for example, have their feast on Christmas Day.  Yes, Christmas in Rome, or in Italy in general is very much focused on food, family and going to midnight mass.
Similar to previous years, our Christmas Eve dinner is seafood based accordingly to the tradition and this year, my brother-in-law couldn't join us again as his children were sick. As such, we opted for a simple yet abundant meal .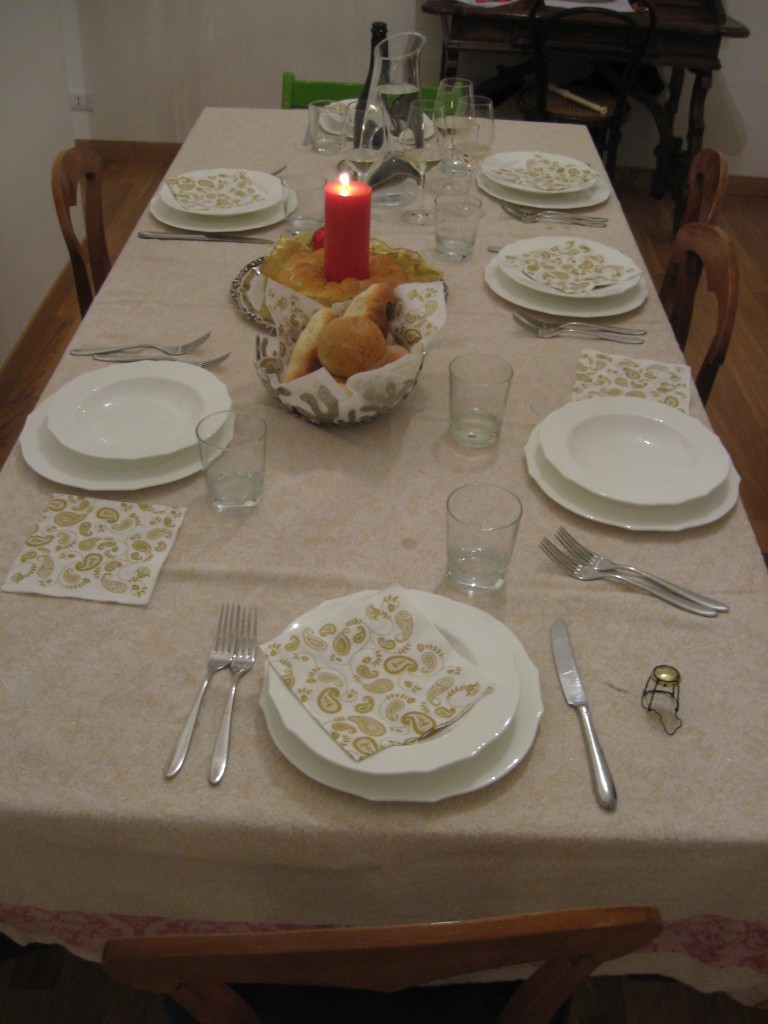 Christmas in Rome: Let the celebrations begin!
We started the Christmas Eve meal with some smoked fish crostini's and prosecco.  Usually this appetizer disappears  in a flash because by the time we  start dinner, everyone is hungry.  This year, we had an early dinner at 7pm.  This is very early by Italian standards where it's not unusual to have dinner at 8.30pm or later.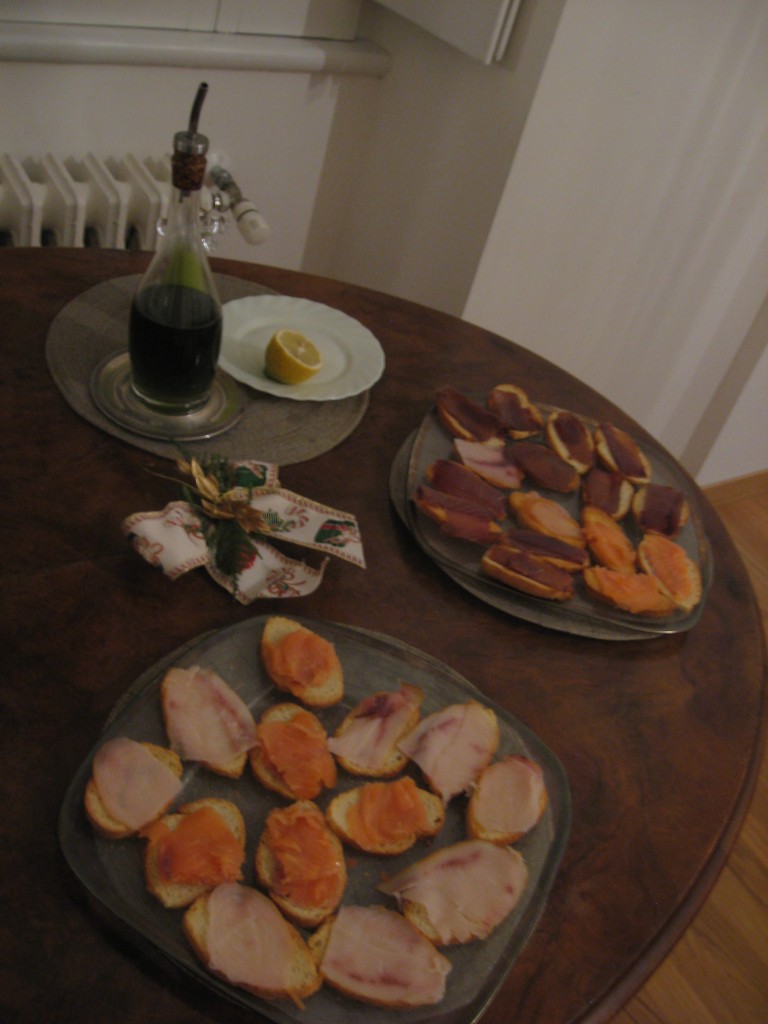 When we planned our Christmas Eve meal, we decided to just have more appetizers and not a second dish as it will just be too much food.  After the crostini's, we had sauteed clams.  My nieces love clams and when the last one was done, they were asking for more.
Fortunately, we were able to convince them that the next dish, octopus with potato was as good.  It was able to calm them somewhat before we finally moved on the pasta.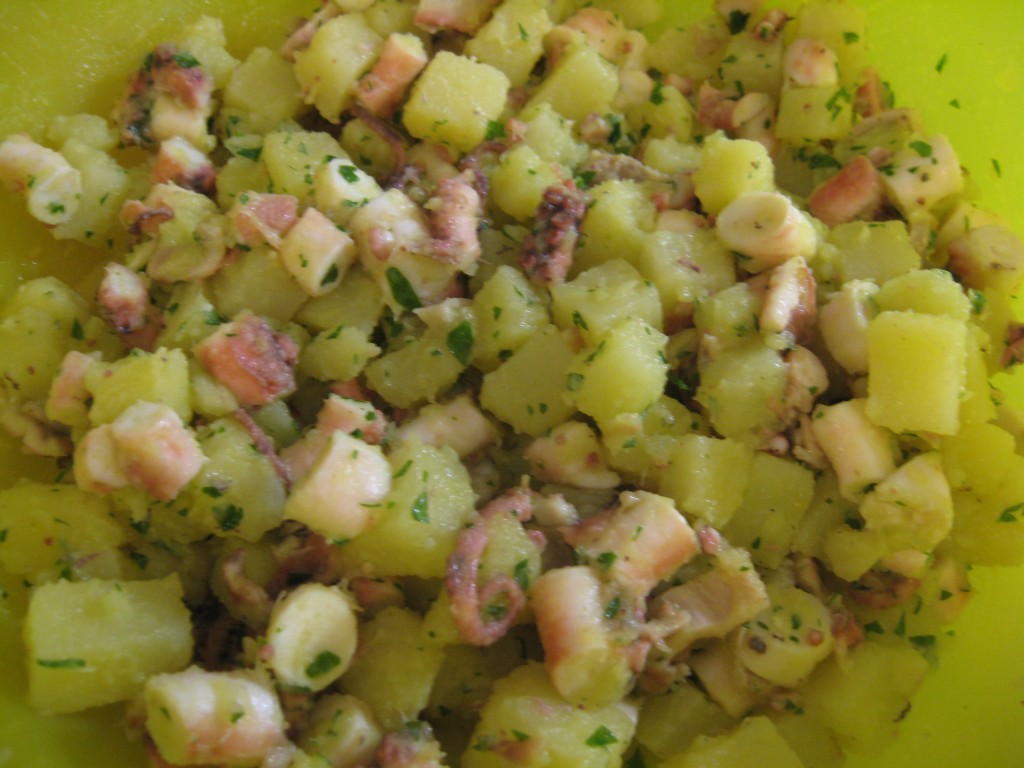 Initially, the pasta dish was going to be calamarata but at the end, we went with pasta with swordfish and eggplants.  Last year we also baked fish and I for one was glad we didn't have a second dish.  It was already a lot of food and we didn't get to the dessert yet.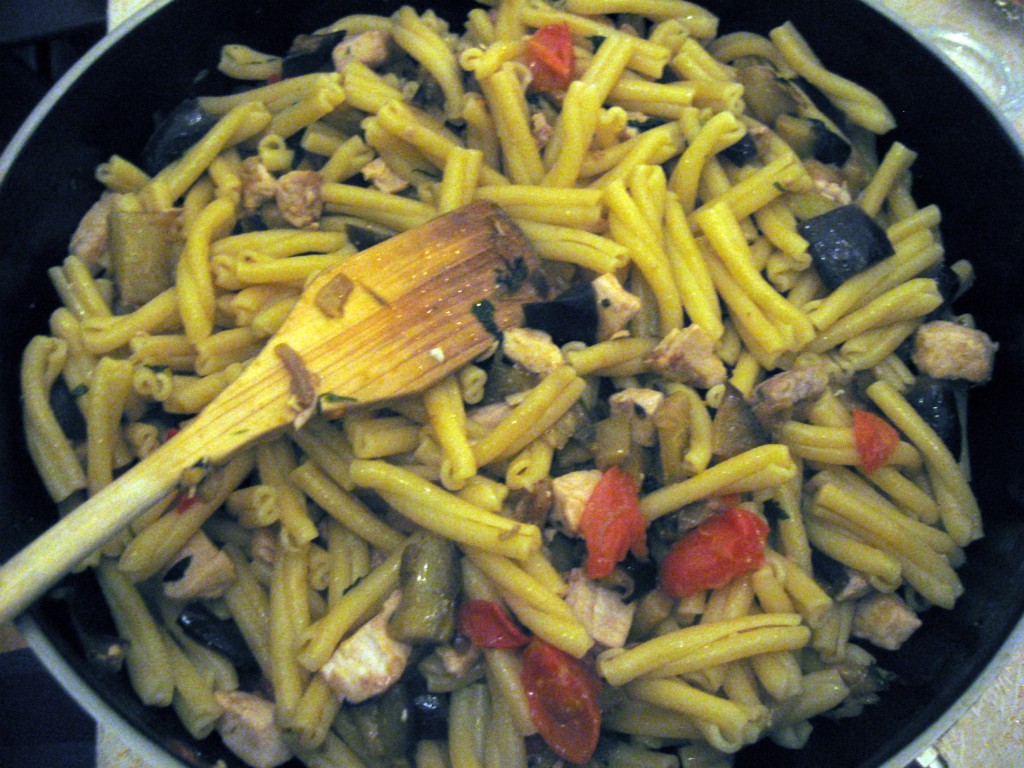 Unlike last year when we had a chocolate crostata, this year we opted for just chocolate torrone, mixed nuts and mandarini. Nothing special but still filling!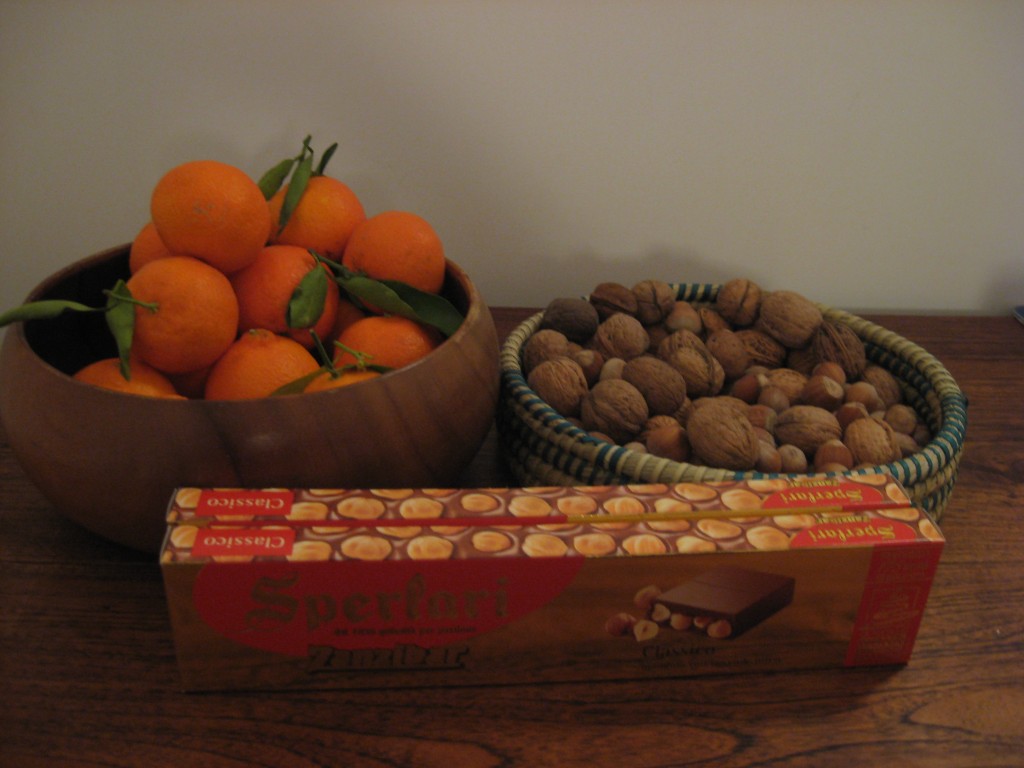 Before the girls put out the chocolate chocolate chip cookies, milk and mandarin orange for Santa Claus, we played a game of Junior Taboo.  At midnight, the adults exchanged presents and about the same time, Santa brought all the presents and placed them under the Christmas tree.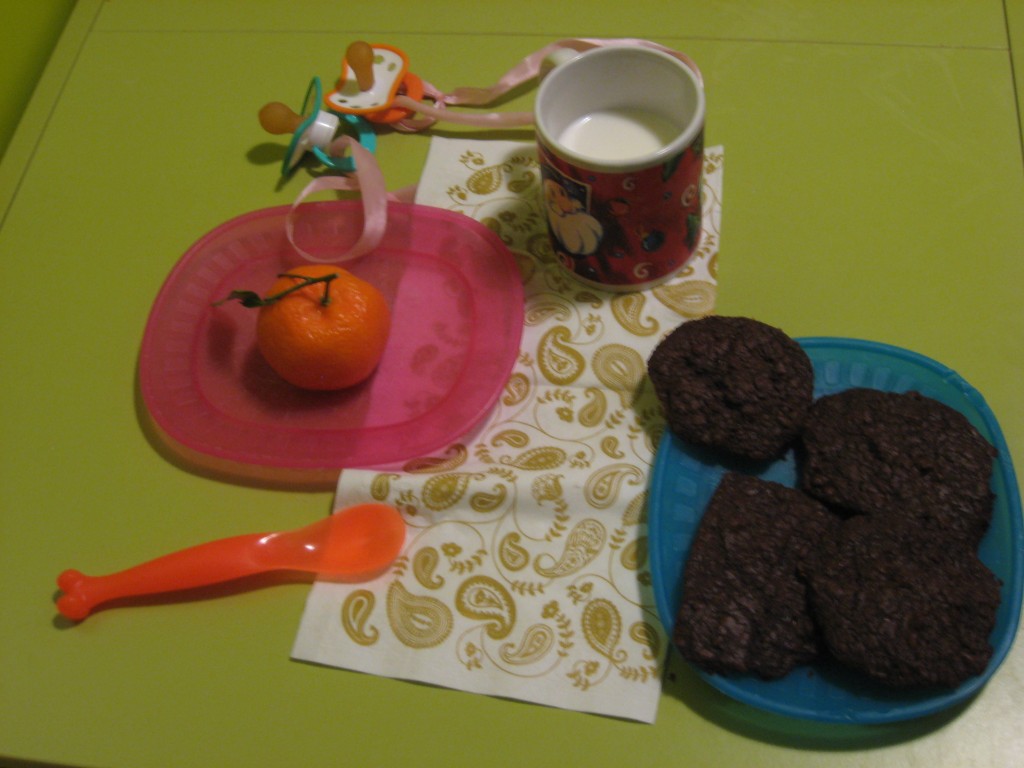 Needless to say, the girls were thrilled with the presents they opened on Christmas morning and my oldest niece even commented that she had 10 gifts more than she had asked in her letter to Santa Claus. I told her maybe this could be because she had written her letter to Santa Claus in English!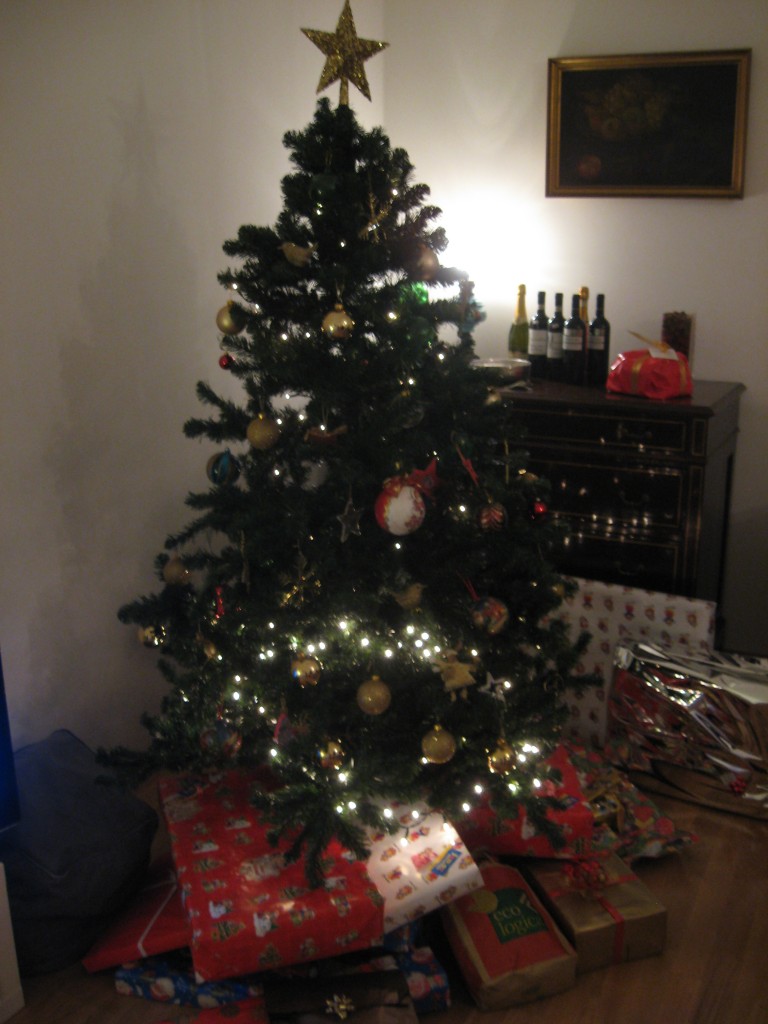 As for Christmas lunch, it was just my husband and I since my in-laws had to go over to their spouses' side of the family.  We enjoyed a quiet lunch starting with a dish of homemade tortellini with broth and the second dish of roasted potatoes, artichokes and lamb.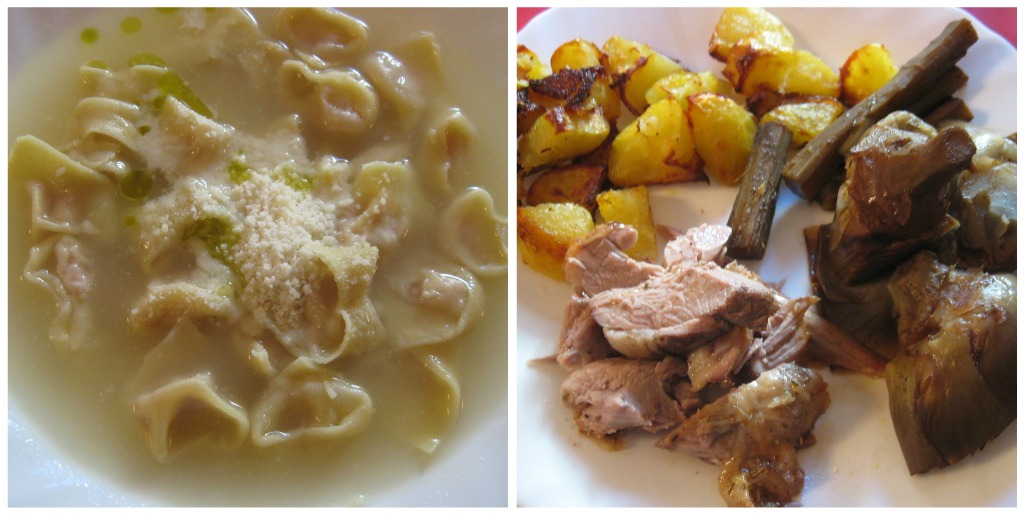 After lunch we went over to my brother-in-law's house and brought over panettone that we got from my husband's Christmas box and chocolate torrone as his children have the fever. At dinner, we had a light dinner of bresaola with rucola and shaved parmesan with my sister-in-law who came over after the Christmas feast they had with her husband's family.
That was my Christmas in Rome – food, family, more food and family.  If you think I am done, well, you are wrong!  We will be going to Naples tomorrow for a lunch with my husband's cousins and after that, the eating marathon should be done. Phew!!
How was your Christmas in Rome or wherever you spent it? Hope you had a good one!