When we planned our trip to Norcia, we actually found it difficult to find a nice Norcia accommodation.  Late last year for our birthdays, we were given the SmartBox "Soggiorno Gustoso" and decided to finally use it.
If you aren't familiar what the SmartBox is, it is basically a gift certificate to use at various participating accommodations which includes one night stay plus breakfast and lunch or dinner.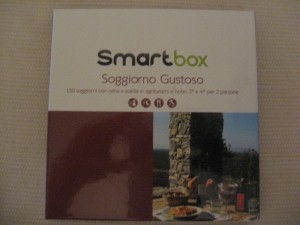 There were several accommodations we selected throughout Tuscany and Umbria but as we were booking last minute, many places were full for Friday and Saturday night.
When we decided to visit Norcia, Casale nel Parco dei Monti Sibillini was the best option as it is close to town and it's an agriturismo (farm stay). Unfortunately, they only had a room available for one night.
I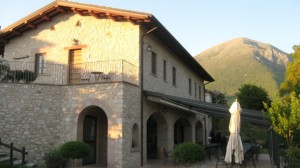 tried to check for other Norcia accommodation but at the end decided that Casale nel Parco looked the most decent.
Anyway, we decided to head there and use our SmartBox and then figure out an alternative for the second night. (Note: At the end, we decided to drive to Montepulciano, Tuscany to spend Saturday night)
When we got to Casale nel Parco, our first impression was that it was too close  to the road.  From the description and pictures in the SmartBox and website, we thought we would be in the middle of a quiet place.  However, the place is actually very well-kept and the owners hospitable.
The room we got was fortunately not close to the road but it was small.  It almost felt as if the owners measured it to just fit a bed.  To be fair though, it was comfortable and clean which to me are important factors.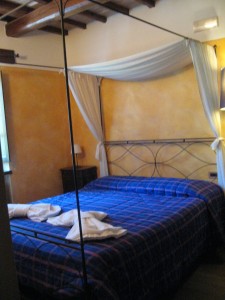 As for the pool, it was located too close to the road and you could hear the cars.  It wasn't the highway but still a relatively busy road.  You can tell that the owners were trying to make it as private as possible by planting some plants along the fence.  However, it still didn't feel private enough.  Since it is still not warm enough to go into the pool, the area hasn't been set up yet.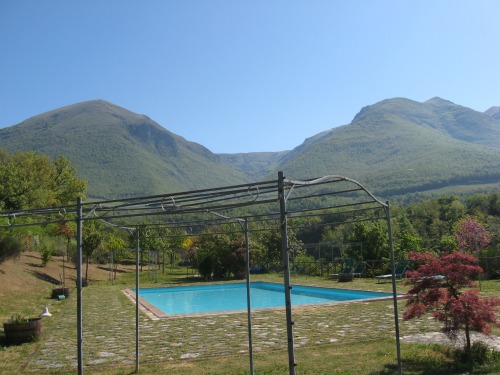 What was really good was the restaurant and the olive oil is their own.  The meal was absolutely delicious and service was good.  The owner even stopped by every table to make sure that everything was ok.  That was a nice personal touch that you don't often get.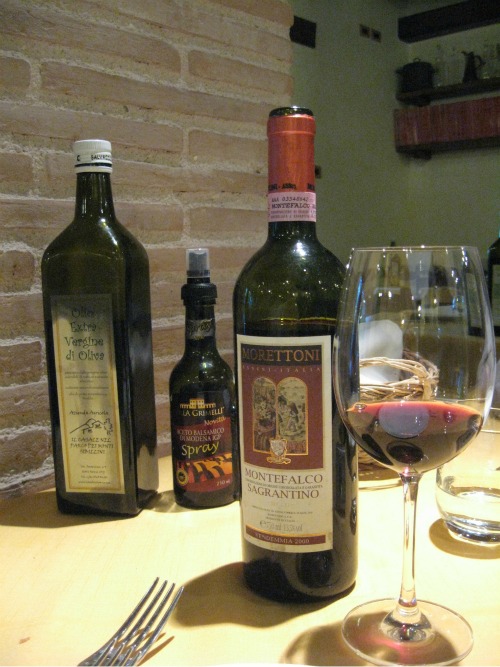 Another plus is the view.  Absolutely breathtaking and it's nice to wake up to such a scenery!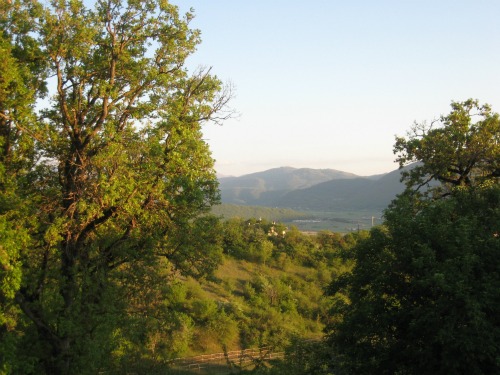 If you ask if I would come back here, I probably would just for a night if visiting towns nearby.  It wouldn't be a place where I would come to just hang out by the pool and do nothing.  Click here to read other reviews on this Norcia accommodation.  It's best you get an idea from other reviews to see if Casale nel Parco dei Monti Sibillini is right for you.
P.S.  I don't know if it is of interest to you but they have free Wi-Fi.  Just ask the owners for the password.
What other Norcia accommodation have you stayed at recently and would you recommend them?  Share you experience in the comments section.