My recent trip to Umbria has made me realized that there are some seriously delicious Umbria foods.  One of them is truffles (tartufo)!  As we were driving to Norcia, there were so many signs that proudly stated that Umbria is known for quality truffles.
Yes, truffles is one of the specialty of Umbria along with cold cuts such as salame, prosciutto and cheese.
While we were in Norcia, we say some mouth-watering Umbria foods on display. That was why I chose to visit Norcia because if shops which sell salame and cheese are called "norcineria", after the town, this place must have some outstanding food!
For lunch, we decided to have something light because our dinner was included with our accommodation.  We went to a norceria to have them make a sandwich with salame and cheese.  Food here is so simple but so tasty.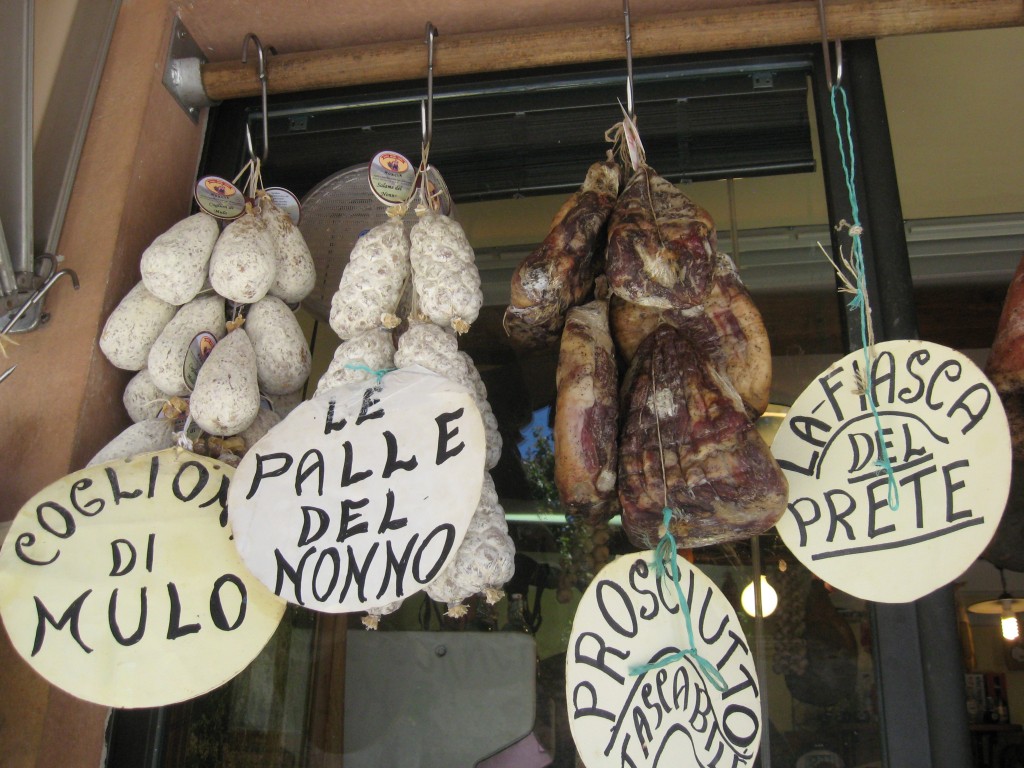 For dinner, we weren't disappointed.  The Norcia accommodation where we stayed a night, Casale nel Parco dei Monti Sibillini, treated us to a really good dinner which featured some typical Umbria foods.
Let me share with you what we had.
We had an appetizer to start with which looked like a zucchini pie.  I enjoyed this dish even though I doubt it's a typical Umbria dish.  The bread here was also very good! Bread in Umbria is usually without salt as in the past, salt was considered a luxury (this was what I was told)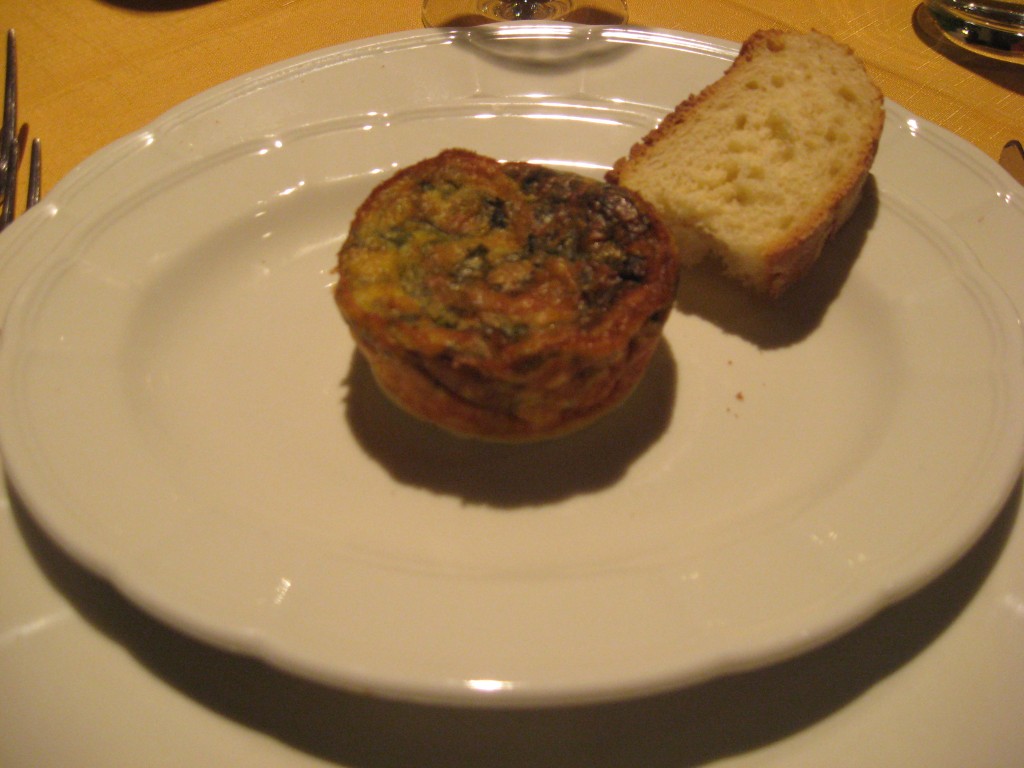 For our first dish, we were served fettucine with truffles.  You could tell that the fettucine was freshly made and they were generous with their servings.  After this dish I was full.  I don't think I have to tell you how good it tastes!  Use your imagination.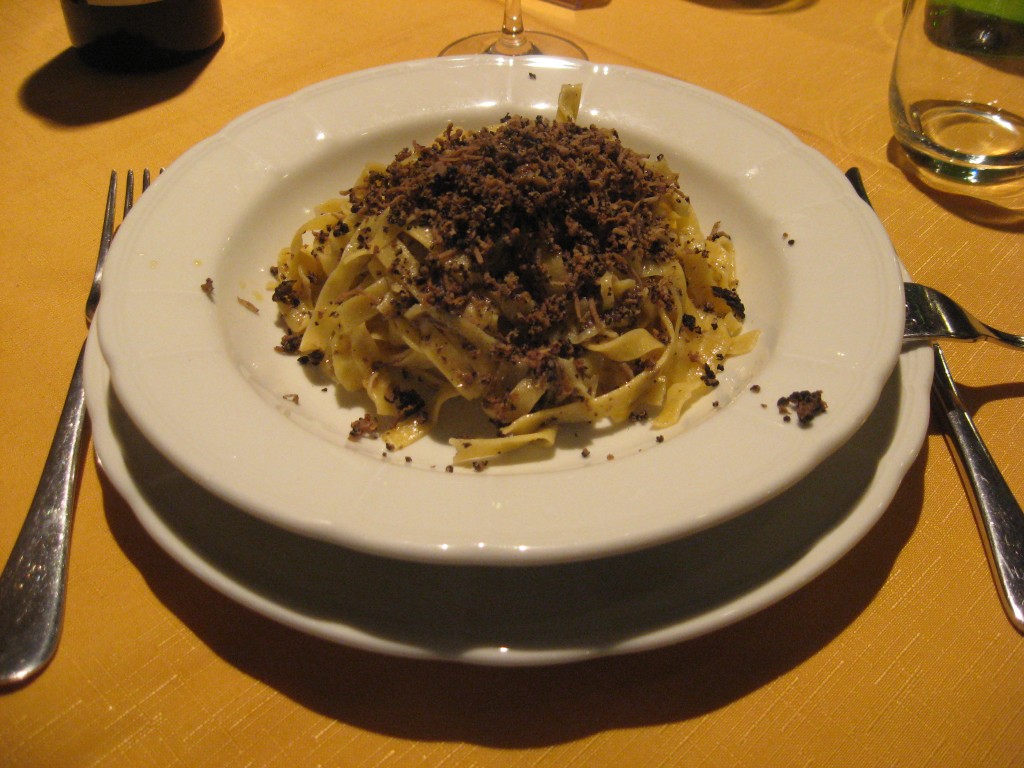 However, as this was a set menu which comes as a packaged with the stay, I had to find space for the second dish which was a mixed grill of pork.  On the plate, I had sausages, pork chop and pork ribs as well as side dishes.  I was stuffed and had to give some to Luca.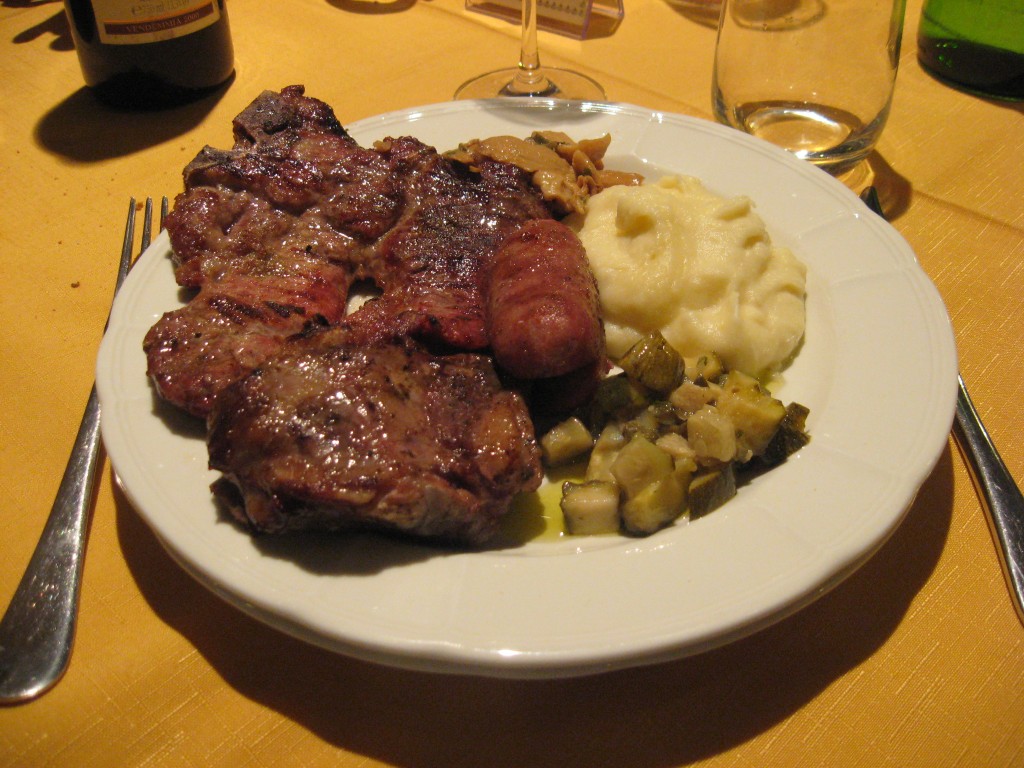 You know I can't refuse dessert.  It's not a typical Umbria dessert – I had panna cotta while Luca had chocolate mousse.  The desserts were good but not outstanding.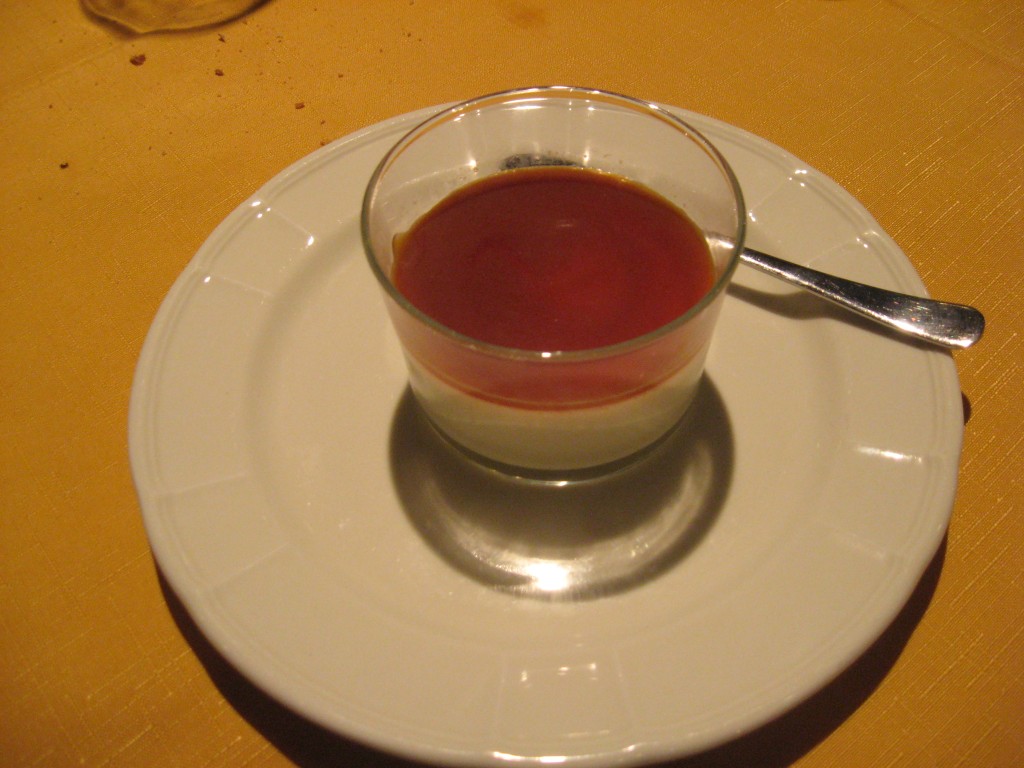 I was surprised I was able to walk out of the restaurant because it was a lot of food!  I seriously felt I needed some herbal tea to help me with the digestion.
While many enjoy the food from Tuscany, I think Umbria offers a good range of food that are as good.  For more information, click here to read more about the different types of Umbria foods such as cheeses, sausages and olive oil.
What Umbria foods do you like and would you recommend?