With some time to spare before our flight back to Rome in the evening, we left Matera and drove to Castel del Monte located in the Comune di Andria (Municipality of Andria), and not in the city center. That was our mistake as we had entered on the GPS, Andria – Centro.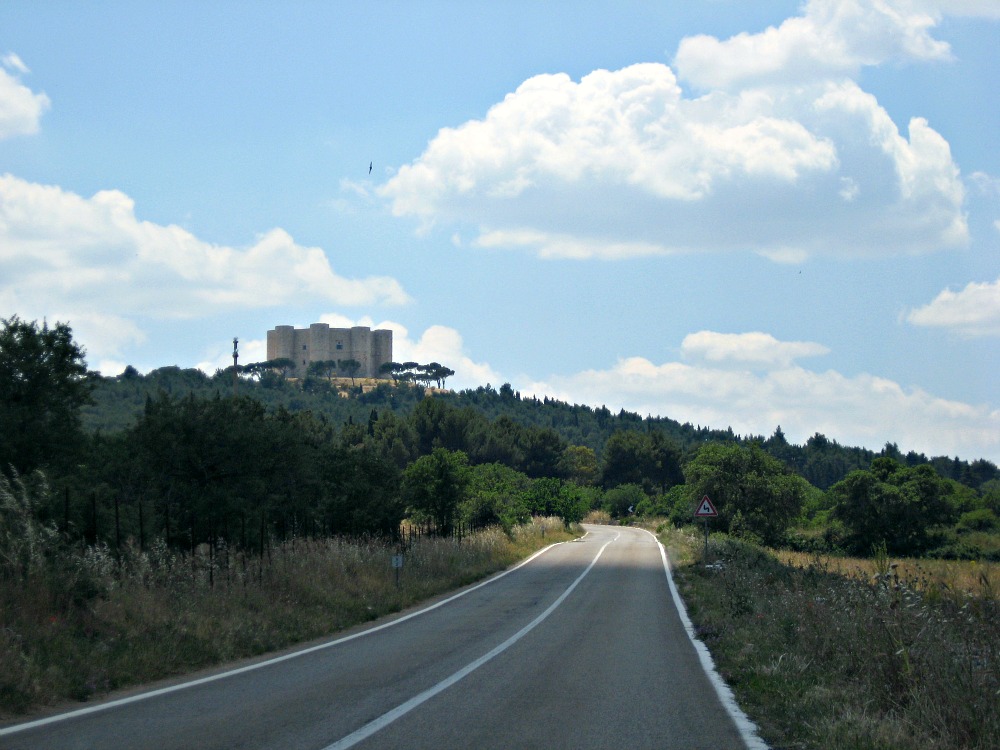 Almost reaching Andria town center, we saw the signs for Castel del Monte and realized we needed to head out and not into town. The drive was relatively easy and as we approached the Castel del Monte, you could get a glimpse of it's octagonal shape from the distance, perched majestically in this rural area.
When we got there, the entrance was closed and were informed to drive further along the road until we came to the paid parking area. All this arrangement didn't look quite legit but we were here and went along with it.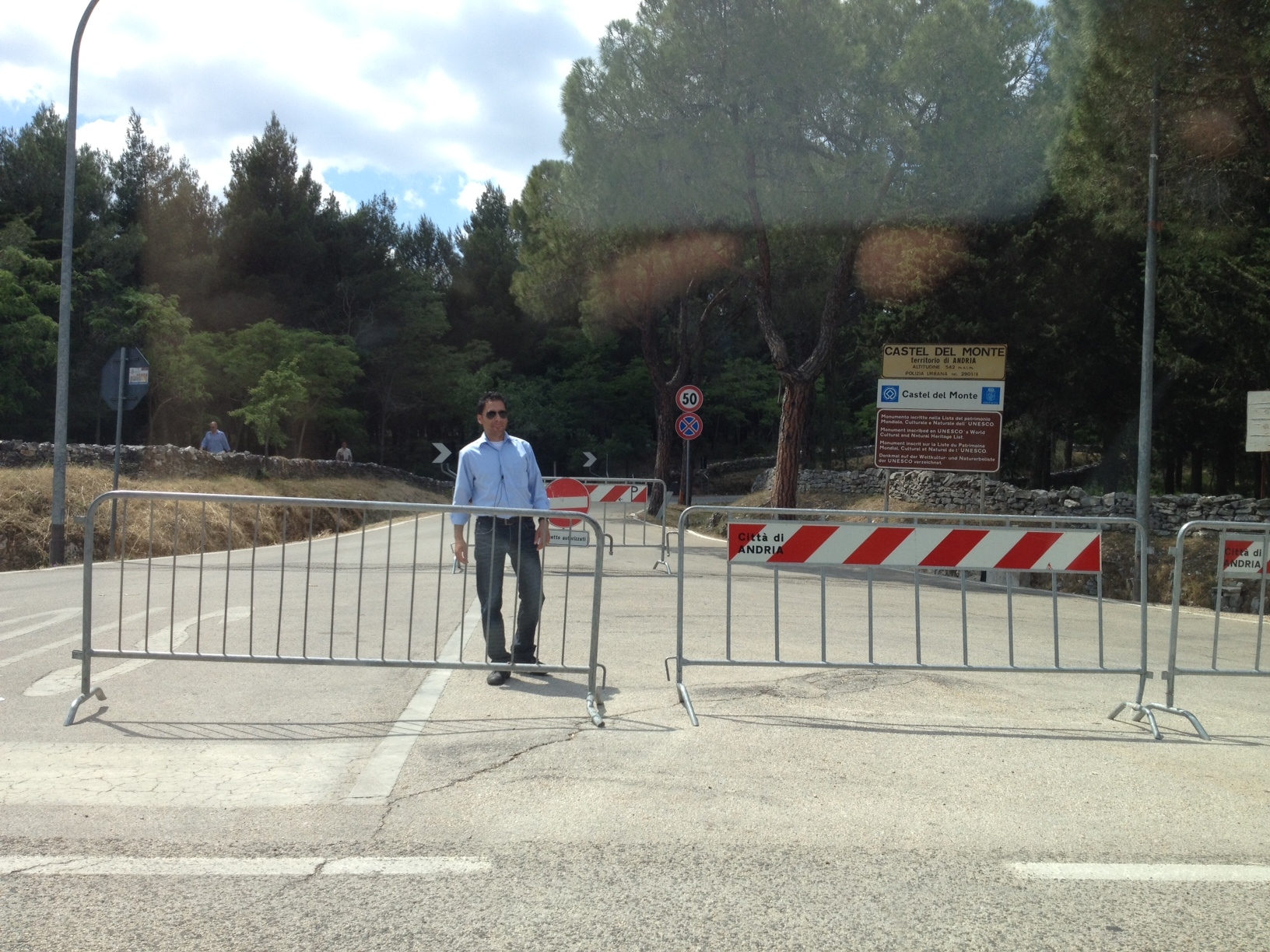 From the parking area, you could walk to Castel del Monte or the alternative was the shuttle (Navetta). In total, the parking and the shuttle didn't cost much but when we were dropped off by the shuttle, we saw there was a gravel parking area with concessions and a few cars parked there. I don't even want to know what that was all about.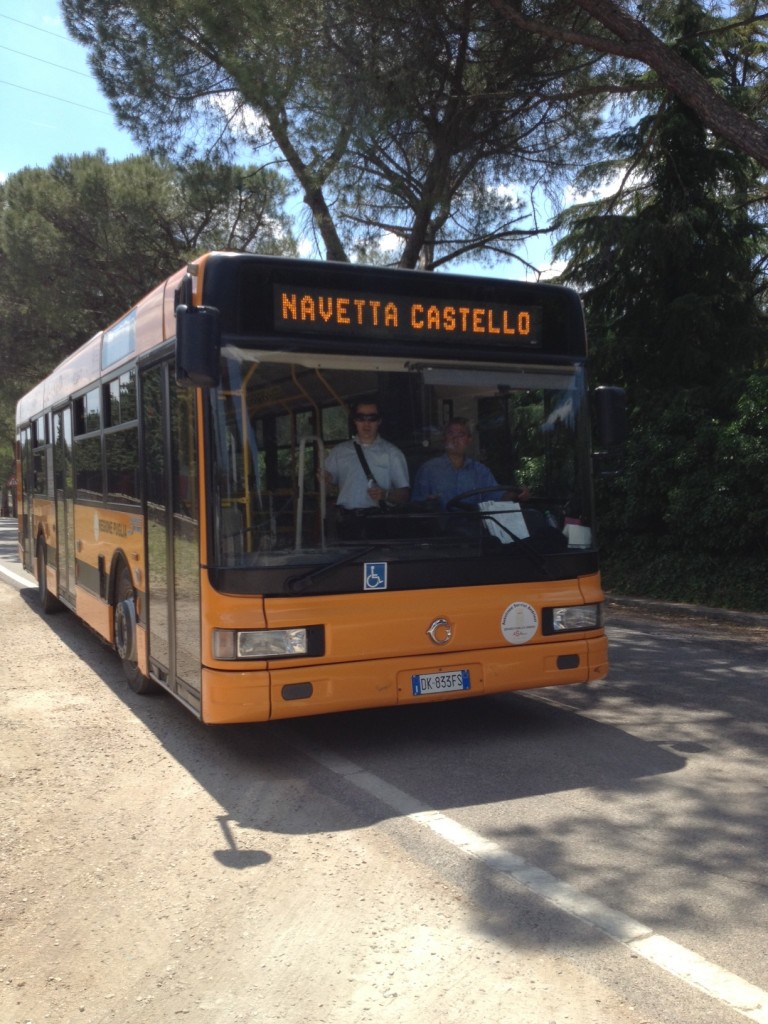 Castel del Monte – History and Background
Castel del Monte is a impressive structure with spectacular views of the surroundings.  Built around 1240 by Frederick II, a Holy Roman Emperor and King of Sicily, there has been some disputes as to its purpose, but it is undeniable that its octagonal shape enhanced by eight octagonal towers is remarkable.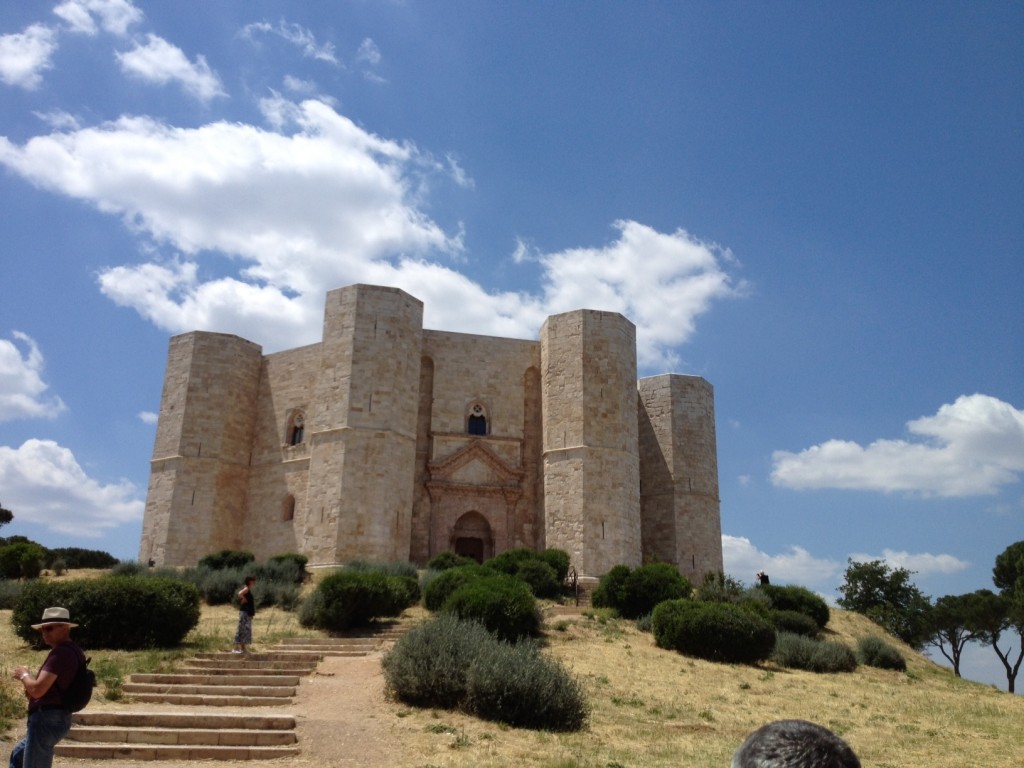 Although Federick II had built other castles for defensive purposes, the theory that Castel del Monte is a military fortress is unlikely as it does not a moat nor a drawbridge.  The most probably function was that of a hunting lodge. Frederick II enjoyed studying nature and his favorite sport, falconry, led him to writing the book "The Art of Hunting with Birds".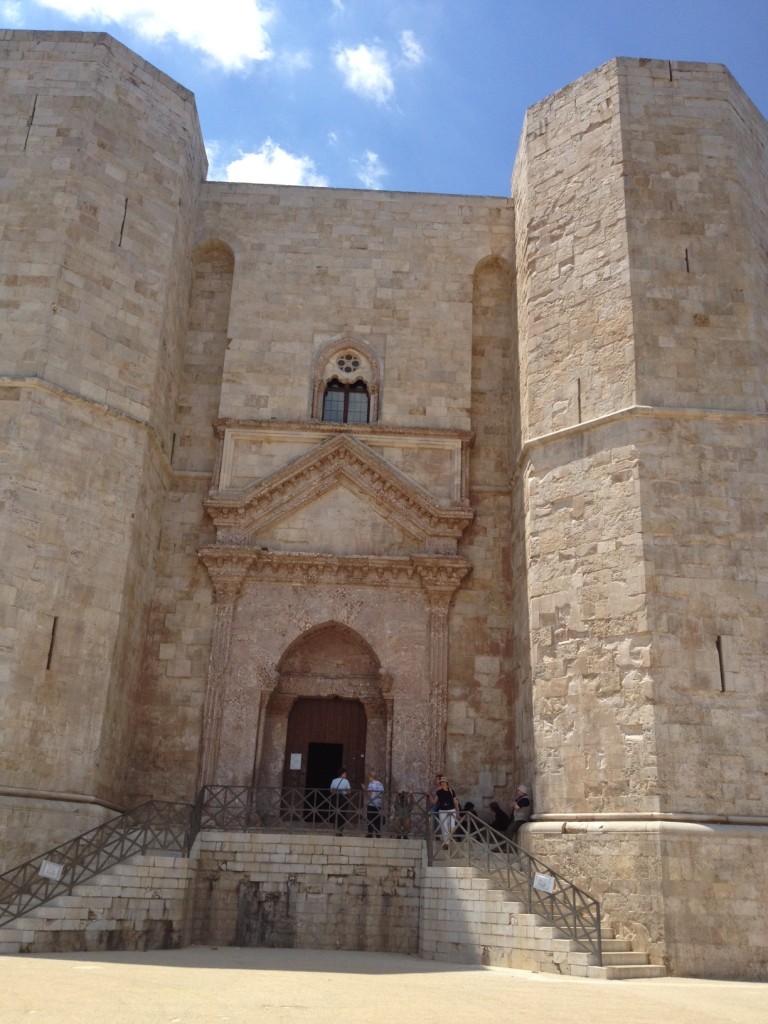 Added to the list of UNESCO World Heritage Sites in 1996, we would have imagined more people here. I have read that there was not much to see inside except for information boards on the history of this structure.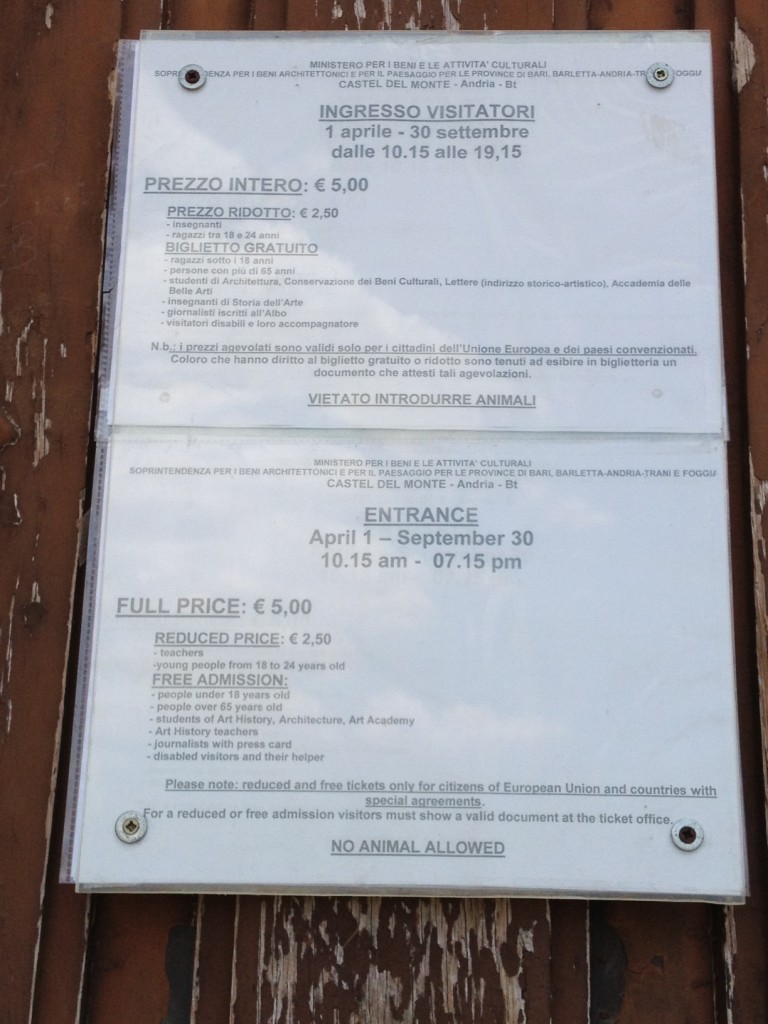 However, I would have liked to have seen it if it wasn't for the time constraints and the fees are reasonable. I am not sure how much time I would have spent inside but you could get the most of your visit at Castel del Monte within an hour.
Off the beaten path, Castel del Monte can be difficult to reach without a car, but worth the visit if you have the time. It's not often that you get to see an octogonal castle with views which make you feel like on top of the world. That is what you will experience with a visit to Castel del Monte.